There can be great benefits to partnerships in business, just as there are in life. When like-minded people share a common goal, they can draw on their varied knowledge and experiences to make success more likely. Strong partnerships come in all shapes and sizes, according to Marcus Lemonis, who has developed dozens of relationships with family-owned businesses through the years.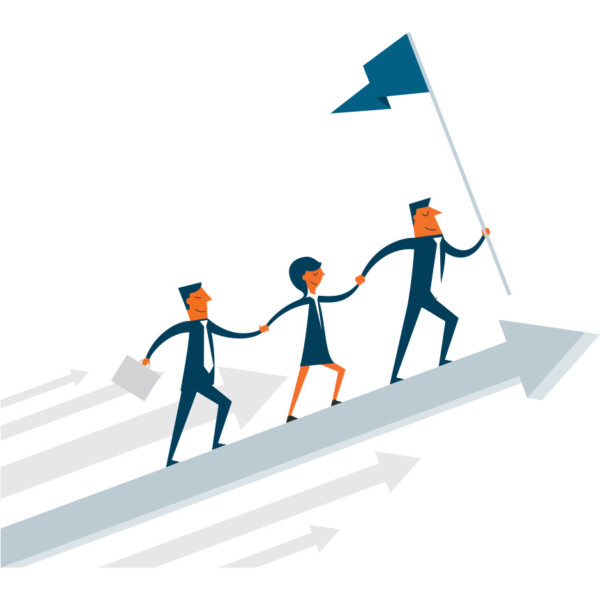 "When you shake somebody's hand, it's got to mean something," says Marcus, who emphasizes the importance of drawing up a written agreement among partners. "I'm not a big fan of prenups in relationships, but I am a big fan of prenups in partnerships."
Partnerships in business typically address fundamental issues, such as ownership and the roles and responsibilities of each partner. For instance, an agreement between two partners might split ownership 51 to 49 percent, with the majority partner running the business. The agreement may also specify the financial contributions each partner makes at the formation of the business, or later on when additional capital is needed.
A family-owned BBQ restaurant in South Carolina is an excellent example of how well-structured partnerships in business can deliver great results. A husband and wife opened the restaurant in 1996, naming it in honor of both the husband's father and their son, who share the same name. With their family BBQ recipe and homemade biscuits, the restaurant became a popular local destination.  When Marcus visited the restaurant, he identified several ways to reduce costs and grow the business, including adding a general store and constructing a deck with outdoor seating. Along with sharing his business knowledge, Marcus offered a partnership arrangement in which he would contribute $500,000 in working capital for a 40 percent ownership share and where he would be 100% in charge.  When the additions were completed, the family owners and Marcus celebrated their partnership by raising a giant American flag as a true symbol of success.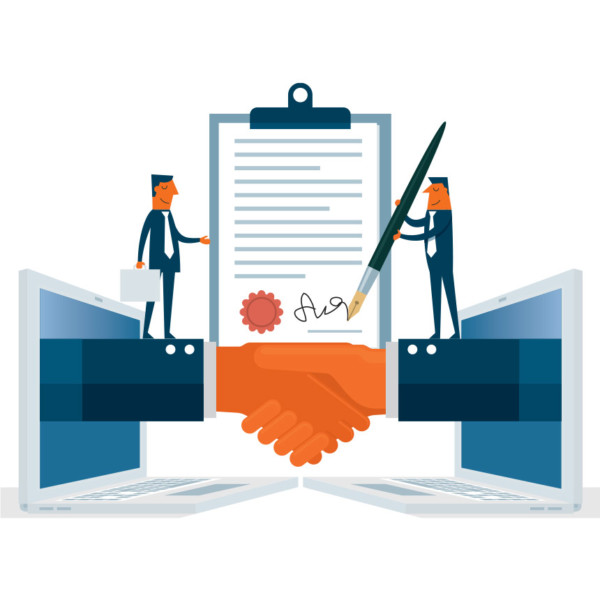 Types of Partnerships
A well-crafted partnership agreement should protect the partners against personal liability if things go wrong. It should also contain provisions on how to handle potential disputes among the partners, as well as an exit strategy if one or more partners decide to exit the business.
Because there are several different types of partnerships in business, you should talk with your attorney and accountant to draw up an agreement that makes the most sense for your situation. Note that partnership laws and regulations may vary from state to state, making it wise to engage an attorney in your community. Here are the main partnership structures.
General Partnership
This is one of the most common structures for partnerships in business. It is formed between two or more owners who both want to play an active role.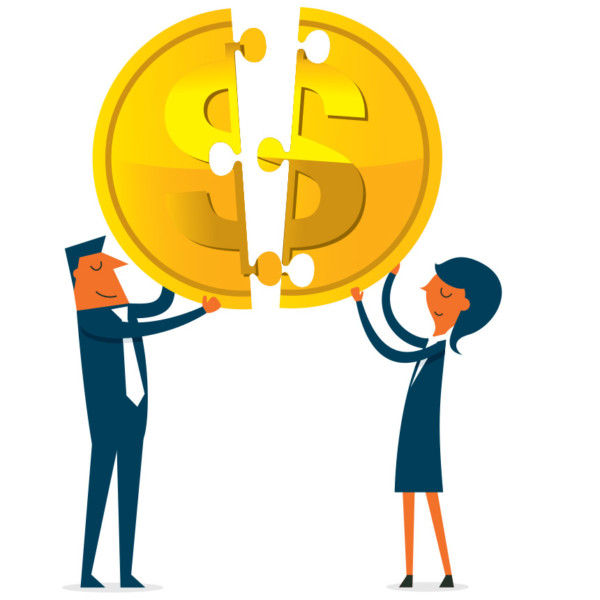 While ownership can be split equally, such as a 50-50 partnership between two partners or in thirds by three partners, in many cases it can be better for one partner to have majority ownership. That can aid in faster decision making and fewer disputes among the partners.
In a general partnership, the owners share both profits and losses in keeping with their percentage of the business. They also assume responsibility for business debts and liabilities. The Internal Revenue Service (IRS) does not view a general partnership as a separate entity. Therefore, any profits are taxed on each owner's individual return.
One of the benefits of a general partnership is that it is relatively easy to set up and has lower ongoing costs than other structures, since there is no annual tax return to file. However, each partner's assets can be at risk and the co-owners are liable for each other's activities.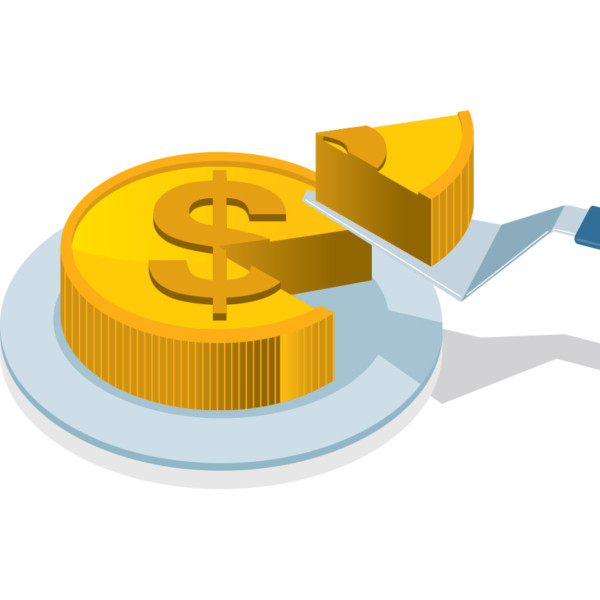 Limited Partnership
This structure is well suited to a business with one leading owner, called the general partner, and multiple co-owners, such as investors who prefer to play a more passive role in the business. Although the limited partners have a share in the business's results, they don't have the right to make decisions. That responsibility rests with the general partner, who often serves as the president or CEO of the business.
Limited Liability Partnership (LLP)
These partnerships in business are designed to protect the co-owners from being personally responsible for the business debts or the actions of other partners.
With this structure, it is relatively easy to add new partners or subtract current ones. The rules regarding LLPs vary significantly from state to state, so do your homework before selecting this option.
Limited Liability Company Partnership (LLC)
Like an LLP, this partnership can protect co-owners' personal assets in the event of a lawsuit against the business. The LLC partnership can also be formed by the business itself, making this an attractive structure when launching a growth initiative with an outside partner.
Corporations
Partners can also choose to incorporate a new venture and receive ownership shares in the business. One of the benefits is a higher level of asset and liability protection for the owners. While not legally considered "partnerships," a corporate entity can be appropriate for a larger business with multiple shareholders.
Note that there are several different types of corporate structures, such as a C- or an S-corporation, that have distinct tax and reporting requirements.
Advantages and Disadvantages of Partnerships in Business
Perhaps you are tired of being a sole proprietor, the only person with an ownership stake in your business. Maybe you want to bring in partners with complementary skill sets or an influx of capital from investors in order to survive or thrive. Whatever the reason, you should carefully consider the advantages and disadvantages of a partnership before making a decision.
When structured correctly, a general partnership can offer a number of potential benefits, including:
Sharing responsibilities, so one owner doesn't have to do everything
Broader base of skills, knowledge and experience
Lower start-up costs for each partner
Additional capital to grow the business
Greater capacity to borrow money from a bank or other lender
Top-performing employees can be rewarded by being named partners
You can also change the partnership and incorporate the business at some point in the future.
In the corporate world, there are many examples of mutually beneficial partnerships in business. For instance, Visa and MasterCard have dozens of alliances with retailers and service providers, as well as participating banks. The credit card companies can offer discounts to consumers making their cards more attractive. In turn, retailers are willing to discount their prices in exchange for the greater exposure and higher volume of orders they receive. This can be a win-win situation for all parties.
But there are also disadvantages with partnerships in business, including:
Unlimited liability for your share of the business' debts
Potential disagreements and disputes among the partners and the management team
Finding a fair and equitable distribution strategy if one or more of the partners leaves the business
One example of the issues that can arise from disputes among partners is a customized trailer company in Florida founded in 2001 by business partners who were, at the time, also husband and wife. After a contentious divorce, their personal dynamics threatened the future of their business. In hopes of a solution, they turned to Marcus, who identified a number of operational problems. While willing to address the product and process issues, Marcus ultimately walked away because of the deep animosity between the two partners.
Finding the Right Partner
Whether launching a new venture or operating an ongoing business, it takes time and thought to determine the right partner, as well as the best legal and tax structure. In a family-owned business, two spouses might be partners or share ownership with their children and grandchildren.
Here's a tip for small businesses
it takes time and thought to determine the right partner
That adds a complex set of emotional and personal dynamics to the business. On the other hand, a complete stranger might have the money and desire to participate in your business, but be the wrong fit for your organization.
Therefore, the best approach is to think about your goals, your skills and your financial capabilities first.
If you know what you want to achieve, have the right training and experience and enough money to fund your business, then you might not need to search for a partner – at least in the initial stages of your venture.
On the other hand, if you need more human or financial capital, then you should look for individuals who can bring those assets to your business. It could be an operating partner to share the responsibilities or a set of limited partners willing to invest in your business in hopes of a potential return.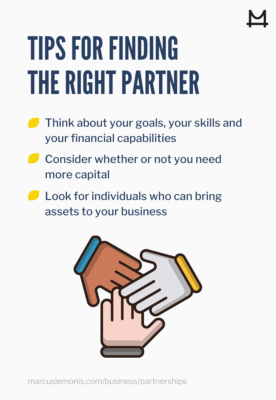 In many ways, partnerships in business resemble a marriage. Ideally, you can find a partner who shares your passion for the business, has a compatible personality and is willing to discuss the issues and problems that arise along the way. As Marcus says, "Businesses are based on relationships and relationships are based on people."
MARCUS' CLOSING QUESTIONS
How can a partnership benefit your business?
What types of partnerships does your business currently have?