If you have a toothache, you visit the dentist – not your car mechanic. If your air conditioning fails, you wouldn't call a carpenter to fix the problem. And if you've reached a million-dollar deal with a new customer, you better have your attorney look over the agreement before you sign. Knowing how to utilize expert knowledge can keep you out of rough waters as you sail toward the future. As Marcus knows, it takes ideas, information and inspiration to succeed . While this article focuses on ideas and information, don't forget to spice them up with your own inspiration!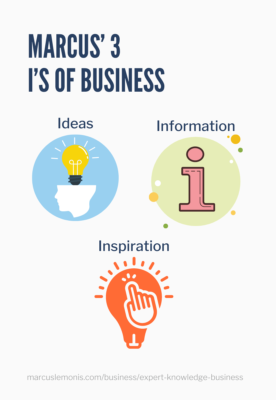 Here's a tip for small businesses
"So, along with building your team's business expertise, you should be comfortable reaching out for expert knowledge whenever necessary."
Why is it important to seek expert knowledge for your business? No one is an expert in every aspect of business. You might be great at sales, but rely on a chief financial officer (CFO) to keep the financial ship afloat. Or you might have in-depth knowledge of your product, but find it difficult to communicate the features and benefits to your customers. So, along with building your team's business expertise, you should be comfortable reaching out for expert knowledge whenever necessary.
For example, the owner of a California specialty coffee business recognized that he needed some expert knowledge to grow to a new level, and reached out to Marcus. Although the business was bringing in more than $6 million a year, they needed a better sales team, a clear organizational structure, an inventory system and working capital. The company was profitable, but the owner knew he needed advice to help him scale and grow the organization. Marcus used his expert knowledge to help the owner improve his 3P's – people, process, and product – in several ways: changing the sales team, deploying a modern inventory management system, finding new suppliers and opening new locations using the owner as the face of the brand. The owner was thrilled with the results, thanking Marcus for allowing him to grow the business while still remaining true to his overall concept.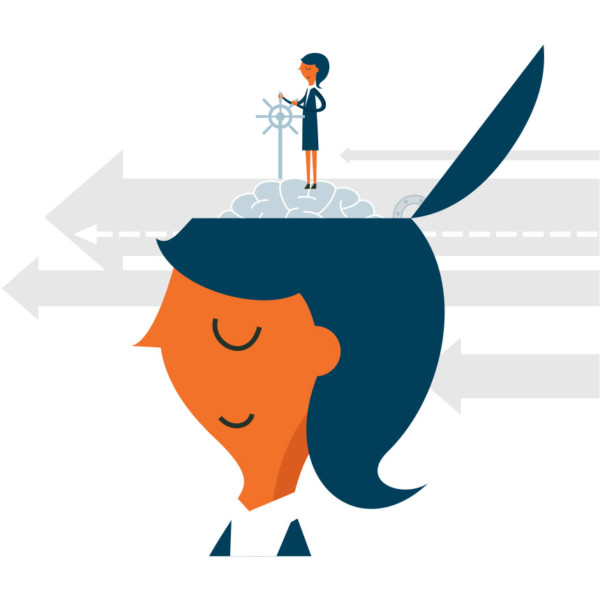 Should you Engage an Expert?
There are many kinds of expert knowledge, including legal, accounting, architecture, interior design, technology and logistics. In some cases, you may build long-term partnerships with a law firm or an accounting firm that prepares your tax returns. In other cases, you might need expert knowledge for a specific project or transaction, such as reconfiguring your business space.
One of the challenges in business is recognizing when it is appropriate to engage a professional with expert knowledge on a particular topic. For instance, are you an expert on software applications, customer relationship management (CRM) platforms or inventory systems? Unless your business is directly related to those technology fields, it makes sense to find someone with expert knowledge who can put these tools in place for your business.
For some business owners, the cost of hiring an expert can be a deterrent. A do-it-yourself attitude, though, runs the risk of making an expensive mistake, such as signing a leasing agreement without a review by a real estate or legal professional. In that case, a "penny-wise" approach could prove to be "pound-foolish", having serious financial consequences down the road.
Build your Own Expert Knowledge
However, there are ways to boost your own expert knowledge, so you can feel comfortable in handling more situations yourself. Here are some suggestions:
Learn From Experts
Whatever your field, search for experts who can provide you with timely news, information and opinions about topics that could affect your business. Then bookmark those pages or sign up for newsletters, making it easy to keep that knowledge flowing into your brain.
View Webinars and Listen to Podcasts
Many owners set aside time to watch webinars or listen to podcasts presented by trade associations, research firms or other organizations.
Attend Industry Conferences and Trade Shows
Whether in person or online, industry conferences can be a great source of information for your business. If you are planning to attend as a vendor, be sure to give yourself enough time to learn from the experts presenting at the event.

Capitalize on your Expert Knowledge
As a business owner, you are constantly building your personal knowledge base. After all, every day brings new challenges and situations that require your guidance and leadership. But have you ever considered strategies for turning that expert knowledge into a business advantage?
For instance, you could join an industry association and contribute blogs, podcasts or videos, giving you higher visibility in your field. That can be a winning strategy for a B2B company. You could also think about updating your branding, marketing, sales and public relations programs to position your business as "the expert" in your target market. Another idea is to offer relevant information to prospects and customers on your website, including educational blogs or FAQs.
This strategy can be particularly effective in niche markets, where most prospects recognize the need for expert guidance. For example, how many people are experts in choosing a hat? A Texas-based businesswoman capitalized on her specialized knowledge in all things related to headwear when she opened a specialty store selling custom hats, gloves and scarves. After meeting with her, Marcus quickly saw that her ability to pick the right styles and sizes for men and women customers would give the shop an edge over larger chain stores. She also used her expert knowledge to train her employees on pairing hats with customers and set aside a room for displaying historic hats. Marcus felt her knowledge and commitment could also provide a foundation for online sales, opening the door to a new stream of revenue and profitability.
Keep Building your Expertise
Before engaging an outside professional, you should try to expand your personal expert knowledge. Even if you don't know all the details of CRM technology or warehouse management, for example, being able to ask the right questions can make things go more smoothly and quickly. Building your expertise in your own field can also deliver a big payoff, such as attracting new customers and increasing your market share. When it comes to expert knowledge, it's important to listen to Marcus' advice: "You don't have to be a genius to run a successful small business, but you better be smart enough to be willing to learn."
MARCUS' CLOSING QUESTIONS FOR YOUR BUSINESS:
How can your business benefit from expert knowledge?
What can you do now to obtain expert knowledge in your industry?