Passing down a family business to the next generation is always a challenge. A son or daughter might want to take the business in a new direction. There can be squabbles among siblings who have differing skills or are treating the business like a cash cow. But as Marcus Lemonis says, "You don't get anything. You have to earn it."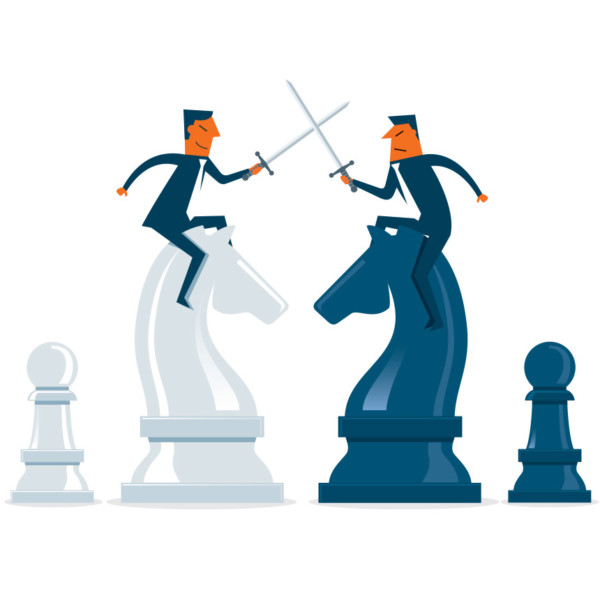 One high-profile dispute involves the family of Australian news mogul Rupert Murdoch, whose holdings include The Wall Street Journal, The Times of London and Fox News. Married four times, Murdoch has six children, including Lachlan and James, who resigned from the board of Murdoch's company, News Corp, in 2020 citing their disagreement with the direction of the company.
On a smaller scale, many owners also struggle when passing down a family business. For example, a father-son team founded a New Jersey gourmet ice cream company in 1968. After the father's death, the son took over and brought his own son into the business.
But the two had differing visions of the future. The father wanted to play it safe, while the son wanted to grow the business with help from Marcus. Thanks to Marcus's professional guidance, the father and son were able to work on their relationship, and the gourmet ice cream company received a rejuvenation of funds for a major expansion.
Have a Succession Plan
As an owner, you should have a plan in place for passing down the family business. Are any of your children actively involved in the business? Do they have the leadership, sales and operational skills necessary to keep the business going?
Here's a tip for small businesses
"Preparing a succession plan helps everyone involved in the family business understand their roles and next steps in the transition process."
Do they want to be involved in the business, or would they prefer to step aside and have an employee or outside professional take over? Preparing a succession plan helps everyone involved in the family business understand their roles and next steps in the transition process.
Look for Commitment
One of the most important steps for an owner is taking an objective look at potential heirs to the family business. Rather than passing down a family business to the oldest sibling, for instance, you should make it clear that no one is guaranteed the right to become the next president or CEO. Instead, family members who want to make it to the top should earn that privilege, just like any other employee. That approach is better for everyone: the heir-apparent can learn the skills necessary for success, and the employees will accept his or her leadership, rather than feel that nepotism was the only reason.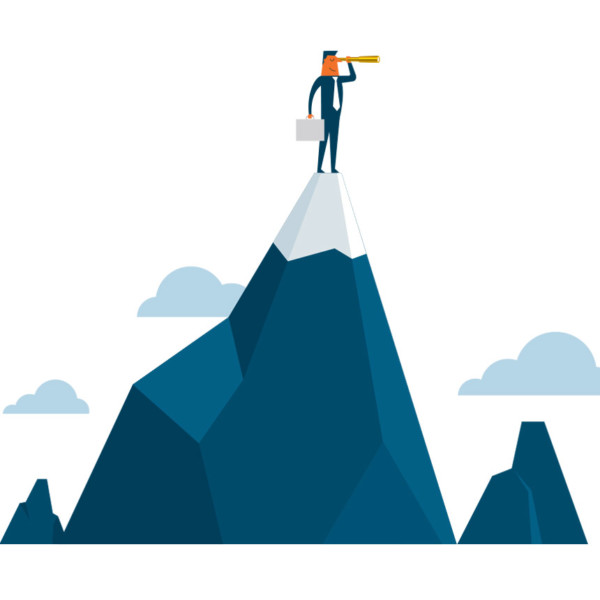 Take the case of a California flower shop founded in the '60s that grew into a multimillion-dollar business, providing arrangements for presidential inaugurations and other major events. When the owner passed away, his son inherited the business, and its fortunes soon turned downward. When Marcus assessed the situation, he saw that the son wasn't particularly engaged in the business, even when Marcus's advice led to a sharp increase in sales. Clearly, making a commitment is one of the fundamentals for success when passing down a family business.
Resolve Conflicts in Advance
Inter-family conflicts are a prime reason for business failure. But careful planning can reduce the risk of a disagreement that cripples day-to-day operations. For instance, you could draw up a family pact or a family constitution that sets out the ground rules for running the business in the future. It could include rules about selling or transferring shares of stock in the company, and promotion and compensation policies. Your will could specify who would inherit in the event of the death of a shareholder in the family business. You could also draw up a code of conduct for family members, with consequences for those who do not abide by the rules.
Should you Gift or Sell?
Your estate planning process should also take into account the most appropriate strategy for passing down a family business. For instance, should you give a younger heir stock in the company as a gift? That could potentially reduce your tax liability, but gives you no guarantee that your heir will be committed to future success. Instead, you might ask your heir to demonstrate a financial commitment to business by buying shares of stock. This approach might work better with a son or daughter in their 40s or 50s, rather than a teenager or young adult who hasn't had time to build a personal cash reserve. Therefore, you may want to use a combination gift and purchase strategy when implementing your succession plan.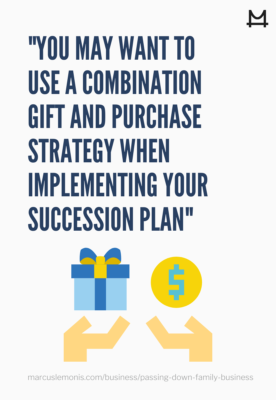 Create a Governance Structure
Along with having a succession plan, you should also put a professional management system in place before passing down a family business. Depending on the size of the company, you could establish a board of directors or a board of advisors to provide guidance to your heirs during and after the transition to new leadership.
Prepare for the Future
As an owner, you should start thinking about your personal exit strategy. How quickly do you want to be passing down a family business? Do you want to continue playing a role after the next generation takes over? At the same time, you should think about ways for those heirs who want to stay involved in the business to gain practical experience and leadership skills
Make the Transition
At some point, you should turn over the reins and formally transfer management of your business to the next generation. Then, you can relax into retirement, stay active in a different role, or become a professional advisor to your heirs. Once you've made the decision to step back, you need to let them make the decisions. As Marcus says, "If you don't evolve, you will die." So, take pride in creating a successful business and let your heirs take it into the future.
MARCUS' CLOSING QUESTIONS FOR YOUR BUSINESS:
How are you going to make sure your business gets passed down?
Do you plan on gifting or selling your business?
Borden, T. (August 25, 2020). A nearly $18 billion media empire, 6 children, and a succession battle: meet the Murdoch family. Retrieved from https://www.businessinsider.com/meet-the-murdoch-family-rupert-murdochs-media-empire-heirs-2020-8#james-murdoch-once-the-heir-apparent-just-resigned-from-the-board-of-news-corp-3