Every June in East Windsor, Connecticut, there is a rubber duck race. Townspeople adopt a small, yellow bath toy for a small fee and jot their name on the bottom. They then dump them all, 300 or so, into the Scantic River to see which 25 ducks will float to the finish line the fastest. When your company decides to launch a new product into the vast, turbulent market, the odds of your success are much lower than the odds those townspeople have of winning the rubber duck race. Harvard Business School professor Clayton Christensen estimates over 30,000 new products enter the market every year, and 95 percent fail. (Emmer, 2018).
Here's a tip for small businesses
If you have a reliable process in place—and, like Marcus always says, you stay focused, work hard, know your numbers, and are disciplined—your product won't rely on dumb luck to succeed.
However, if you have a reliable process in place—and, like Marcus always says, you stay focused, work hard, know your numbers, and are disciplined—your product won't rely on dumb luck to succeed. Your idea can slide into the slipstream with proper product process development to beat your competition with ease.
What Is Product Process Development?
Simply put, product process development is a term for bringing a new, original product to market. The process can start with strategizing with innovators in your company to mark what goals they expect from a new product. Or, it can begin with one employee who has a great new idea. When developing a new product process, your goal should be to maximize the success your new product will have in the market. Even with a genius idea that could revolutionize the world, if you haven't gamed out every aspect of product process development, you could end up with a failure on your hands. It happens every day. Remember Google Glass, the eyeglasses with smartphone capabilities? Perhaps it was ahead of its time, or maybe the price was too high for its ideal consumer. Either way, something went wrong in the process. Google's parent company, Alphabet, spends approximately 3.5 billion dollars a year on "moonshot" projects – projects that strive to break barriers and reach new heights. (Popper, 2016). But unless you have this kind of cash, sticking to a well thought out development process should be your course of action.

Why Is Product Process Development Important?
Like all things in life, prior preparation leads to better outcomes. By analyzing and completing each step of the process and only moving on when you are satisfied with your product's quality, you are less likely to make costly mistakes. Also, product process development ensures you have thought out some of the consistency issues that may arise when releasing a new product. Where will your new product fit in terms of your existing production capacity, labeling, marketing, and branding? For example, when Marcus visited a women's clothing boutique in Connecticut, it looked like it would be a great fit. Margins in the fashion industry tend to be favorable due to the higher markups. However, because of lower fabric quality, a confusing array of products, and an undefined target market, the boutique was not moving their inventory, which amounted to negative cash-flow for the business.
So, Marcus put a robust plan together to help re-merchandise their products and rebrand their store. He helped the company understand that in order to ensure a more natural production process—and easier marketing when it comes time to launch a new product—they needed to keep their product-mix consistently tight and logical. They also learned that when you are developing a new product process, market and brand consistency should always be at the forefront of your mind. Their result was an improved product process and higher margins, putting the company on the path to success.
Things to Include in Your Process
Market research will allow your company to understand where it can fit into a preexisting market. Identifying customer needs and expectations will allow you to avoid pitfalls. If there is a need for your product, you'll be able to identify the specifications that your product must deliver. The lessons you learn from this research will help every following step when developing a new product process. There is a reason why the global market research industry brought in 47.3 billion dollars in global revenue in 2018. (Mazareanu, 2019). Companies rely on their data to give them the best chance of maximizing their customer base and their profits.
STEP 1 — Before you begin building your product, you need to set up a plan of operations. It can start as small as a brainstorming session with your developers, key team members, and engineers. Ask yourself, what will your idea look like? How will it fit in the customer's hand?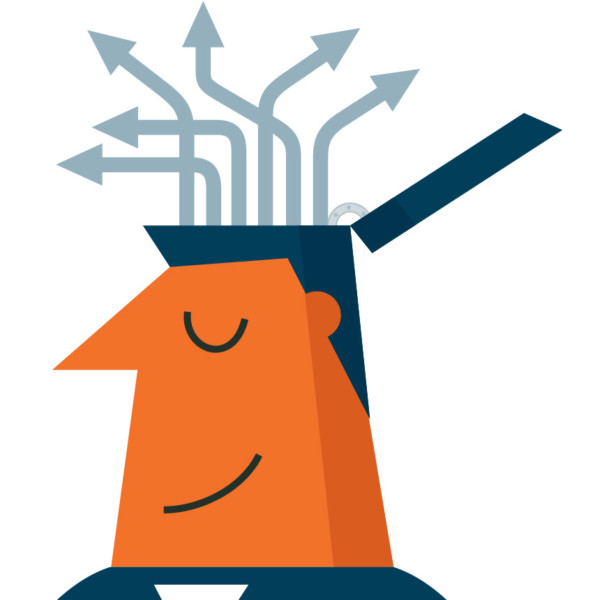 While you are thinking aloud, someone can jot down loose notes or even draw a picture of what you are putting together. It doesn't have to be perfect, but you should come up with something that will guide you on your journey's next steps. From your design, identify the various parts you will need to source or make yourself. Will your product come in a box? Where will you purchase that box? If your idea requires batteries, will you include them in the packaging? From whom will you find the best price for those batteries? Leave no stone unturned during this process. When developing a new product process, planning is one of the most critical steps in which your team should spend time on. Proper planning will save you from time-consuming hassles in the future.
STEP 2 — After the planning stage in your product process development, you may be ready to prototype your idea. Essentially, prototyping is part of your design process that will focus on maximizing the benefits of your user experience. Think about every aspect of how your customers will interact with your product. Does it need to be heavier or lighter? Is it too large or too small? How does it compare to similar existing products? By building working prototypes, you can efficiently test new ideas and make improvements quickly and easily. Unless you are a once-in-a-generation thinker and designer, this likely won't be a one-and-done step. When Apple was developing the iPhone, it had six official prototypes. Each one had its own hardware and software. (Vogelstein, 2013). Those variant elements would have taken weeks or even months to develop on something so complex and revolutionary. It's likely there were countless prototypes made and tweaked before Steve Jobs decided on that half-dozen to examine and implement.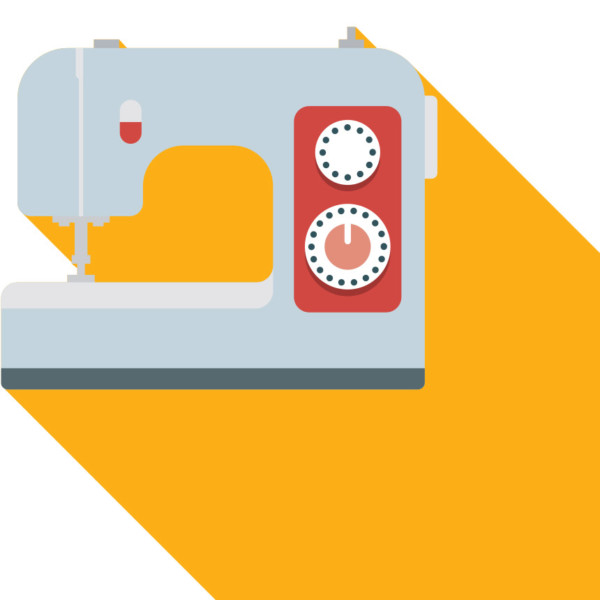 STEP 3 — However, as you may know, Apple did not start as a corporation. It began as a passion project in Steve Jobs' garage. Sometimes you need to bootstrap your prototyping efforts from home to start. This was the case with a business owner who set his sights on improving fly fishing products in the retail camping space. His idea—which Marcus loved since he also operates in the outdoor camping space—was developing a slimmed-down fishing vest. These vests had detachable pockets and modular gear to be customized for different types of fishing trips. With his background in industrial and product design, the entrepreneur started building his prototypes from home, after learning how to use his wife's sewing machine.
It was later on that he perfected his product process by hiring sewing contractors to help him as his idea started to take off.
STEP 4 — Part of developing a new product process is planning to bring in third parties for individual elements. Product process development might require specialists, designers, and other local or international production experts to reach the goal you laid out in your planning stage. It's okay to think big—even if your limited resources make you start small at first.
STEP 5 — When you finally have a working prototype, you'll need to build your supply chain, otherwise known as sourcing your materials.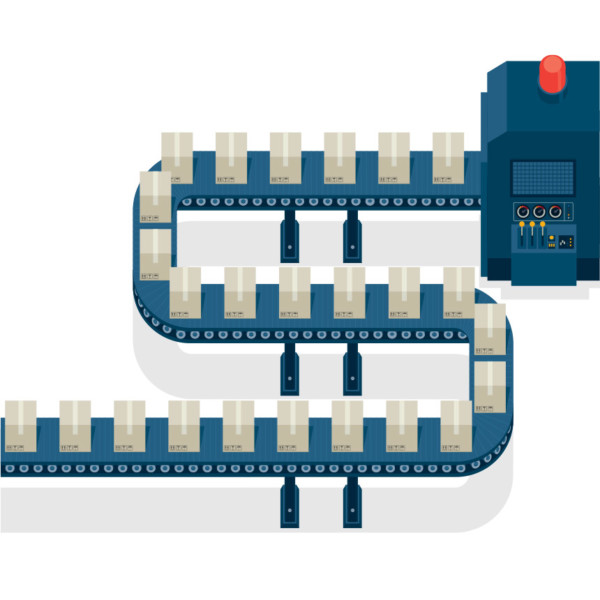 An integral part of product process development is deciding who will be able to help you bring your design to life. For example, if you hire a company to build the plastic molds for your prototype, are they also the right business to mass-produce them when ready? Do your research into each link of your chain. Your company's integrity will be to the partners you choose. Developing a new product process requires a tremendous amount of research. Once you find your production team, think about also having backups. If you have a second-most cost-effective choice, remember their information just in case your first choice fails to keep up with demand.
STEP 6 — At this point, you have the first wave of your products coming off the assembly line, and you haven't made a cent. You do, however, know exactly how much you've spent. Use that information to build a spreadsheet of individual costs of production. You can factor in trying to recoup R&D costs at a later time. This spreadsheet should include everything from labeling to shipping costs to production expenses. Once you have your number, you'll need to figure out your markup. This is perhaps the most critical moment of your product process development. The markup is vital when developing a new product process. After all, your product's price might be one of the major deciding factors for your customers if you're entering a crowded market space. How much markup you choose to add is up to you; but the retail standard is 50%. (Bond, 2008).
STEP 7 — Finally, you'll have to think about process scalability. A fully scalable process can adjust with the market demand for your project. It can handle fluctuating volumes of sales. Someone other than you can also manage it. If you have recorded your process and tested it through and through, then your successes should be repeatable when someone else is at the helm. To simplify your plan, look into automation solutions to eliminate any work that doesn't have to be done by a flesh-and-blood human. Once you have a scalable process, remember to keep an open mind about where you can improve it, and listen to the team members managing it. A genuinely scalable idea should have set guidelines and processes. Still, it should be able to change when it is necessary.

If you think about developing a new product process as a means to an end, you might want to adjust your thinking. If you can, try to imagine the product process development backward. If you start with your finished product, sitting on a shelf in a store, your process is a roadmap of how your unique item came to be. It would help if you gained a full understanding of each step your company has taken to get your new product on the shelf. That way, you will be able to replicate the process, making it easier to bring other products to the market.
When your business is developing a new product process, it will not all be smooth sailing. However, each lesson you learn will help you the next time you have an idea you'd like to launch. Every product will have distinctive difficulties that you'll have to overcome. However, some steps will remain the same. Market research, planning, prototyping, part sourcing, and pricing are stages you will have to complete for a successful product launch. If you complete market research, you will know how to market your item to meet a specific need. If you choose the best prototype based on merit and design, marketing will be much easier. Plan out each element of your product and source the best manufacturers or wholesale suppliers. That way, your product will be the best price it can be. That's what product process development can do for you. So remember, if you "trust the process," like Marcus always says, you'll likely come out on top.
MARCUS' CLOSING QUESTIONS
How can your business benefit from a clear process for product development?
Are there any product development processes you already have implemented within your business?
Bond, R. (2008, May 25). Finding the right price for your retail products.
Retrieved from https://www.entrepreneur.com/article/193986#:~:text=Even%20though%20there%20is%20no,to%20establish%20the%20retail%20price

Emmer, M. (2018, Jul. 6). 95 percent of new products fail. Here are 6 steps to make sure yours don't.
Retrieved from https://www.inc.com/marc-emmer/95-percent-of-new-products-fail-here-are-6-steps-to-make-sure-yours-dont.html

Mazareanu, E. (2019, Dec. 6). Market research industry – statistics & facts.
Retrieved from https://www.statista.com/topics/1293/market-research

Popper, B. (2016, Feb. 1). Alphabet's crazy moonshots cost it $3.5 billion last year.
Retrieved from https://www.theverge.com/2016/2/1/10887926/google-alphabet-fourth-quarter-q4-2015-earnings

Vogelstein, F. (2013, Oct. 4). And then Steve said, 'let there be an iPhone'.
Retrieved from https://www.nytimes.com/2013/10/06/magazine/and-then-steve-said-let-there-be-an-iphone.html