It is difficult to succeed in business unless you work hard, find the right partners and employees, and offer great products. Too much conflict and emotional drama in your organization takes the focus away from serving your customers and growing the business. If your products or services don't meet a need in the market, then sales and revenue can slide into a downward spiral. Of course, having efficient processes is also important as "people, process and product" provide the foundation for success, according to Marcus Lemonis. But of those three pillars, Marcus sees one as the most important: "People for me is the only reason that businesses fail or they survive."

When it comes to people in business, every situation is different, even at the top of the corporate world. In 2014, Fortune 500 software leader Oracle named Mark Hurd and Safra Catz as co-CEOs, even though companies typically benefit from having one decision-maker.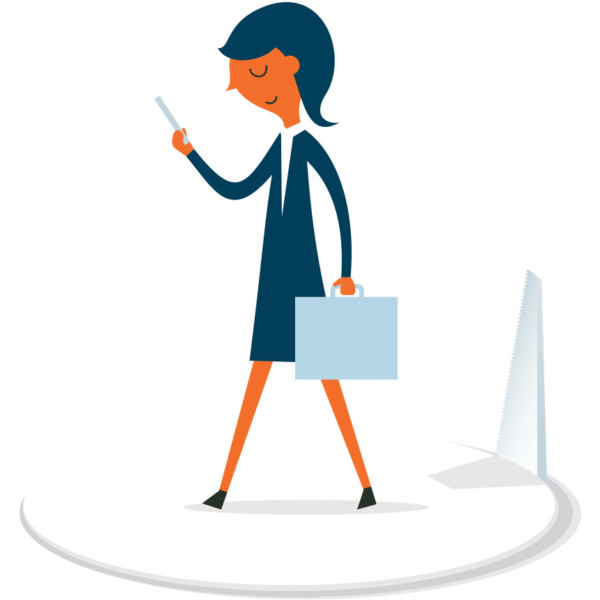 Although shareholders questioned the additional salary costs, the arrangement worked well for five years. But after Hurd died in late 2019, Oracle founder and chairman Larry Ellison announced that Catz would be the sole CEO, rather than return to a tandem leadership structure.
In family-owned businesses, there are countless examples of both good and bad people dynamics. For instance, a South Carolina couple opened a barbecue restaurant in 1996, hoping their son would eventually carry on their legacy. They also planned to hire one of the owner's sisters as manager and her brother-in-law to handle marketing and public relations.
When the owners reached out to Marcus for advice on improving their operations, he saw they had a great product, but could improve some of their processes. He also questioned their brother-in-law's focus on a public relations program and hiring high-priced consultants as well as his desire for an extremely high salary. After further conversations, it became clear that the owners' family members were not a good fit for the restaurant, and the business moved on without them.
Business Pitfalls – People
Here's a tip for small businesses
One of the best ways to avoid business pitfalls, is to follow Marcus' advice: "Surround yourself with good people."
One of the best ways to avoid business pitfalls, is to follow Marcus' advice: "Surround yourself with good people." Ideally, your team will include a diverse set of people with complementary skill sets, experiences and training. They may have different personalities – and that is just fine – but they should share a common set of values, understand your goals, and appreciate the importance of comfortable professional relationships.
On the Other Hand, You Should Avoid Partners, Investors or Employees with the Following Attitudes and Behaviors:
Laziness
Everyone on your team needs to be ready, willing and able to work hard for your business to succeed.
Complainers
Do you really want to spend your time with someone who finds fault with everything?
Over-Inflated Egos
Don't work with partners or managers who feel they are indispensable. That can lead to power struggles when things go wrong.
Angry Personalities
Don't hire people who are always looking for a fight – unless you're running a boxing gym!
Cheapskates
A partner or manager who isn't willing to spend when necessary will wind up short-changing your business.
Know-it-Alls
Someone who thinks they already know all the answers will be reluctant to innovate or adapt to changing conditions. In business, as in life, lifelong learning is a good habit to cultivate.
"Me-First" People
Remember that your business comes first. Unless you take care of the work, your partners and investors will have little to show for their contributions.

Finally, be sure that you are not the cause of a people-related business pitfall. For example, a successful real estate professional decided to open an auto dealership in Illinois because he loved classic cars. But without experience in the auto dealership industry, his business quickly began losing money. Furthermore, he did not have any experienced team members in place who could show him the ropes. By the time the owner asked Marcus for help, the company was about to close its doors. Marcus took a number of steps to turn things around, including renaming the business, reworking the showroom, adjusting the inventory, and probably most importantly, hiring a seasoned automotive professional to manage the operation. On the day of its grand reopening, the business brought in $100,000 in sales and continued to do well enough to later be bought out by a larger dealership.
So, be sure you make a realistic assessment of your skills and experience, and start building a great team. As Marcus says, "Your job as the CEO of the business is to be the coach. Rather than running people under the bus, you've got to get them on the bus with you."
Business Pitfalls – Products
If you have the right people in your business, you are well on your way to delivering products and services that are practical, purposeful and profitable, as Marcus says.
But there are still business pitfalls to avoid, including:
Lack of Market Research
Surveys and focus groups can help you determine the right product line.
Skipping Market Testing
Be sure to test a new product to establish a demand before launching a full-scale rollout.
Too High or Too Low Pricing
If your product costs too much, customers will turn to the competition. If it's priced too low, your profitability will suffer.
High Costs From Suppliers
You need to pay attention to the difference between your cost and the sales price, so your margins are great enough to sustain your business.
Outdated Features
Your customers may no longer value certain features of your products. For instance, there was a time when phone customers wanted long-distance plans with "unlimited minutes." Now, that's rarely an issue as so many people use phones for texting or digital messaging.

Other Business Pitfalls
Poor decisions relating to people and products are far from the only business pitfalls. There are problems relating to cash flow, inventory, customer relationship management and other operational processes.
Other pitfalls include:
Lack of Sufficient Capital
Overspending on Non-Essentials
Fierce Competitive Challenges
Shifts in Customer Demand
Economic Downturns
Demographic Shifts
While this list could go on and on, don't let the risk of business pitfalls hold you back from success. Be courageous, face these challenges and respond appropriately. So, look for partners, managers and employees with the flexibility to respond to the unexpected and the creative talent to find new ways to serve your market. When it comes to avoiding business pitfalls, Marcus knows that "people are the most important thing."
MARCUS' CLOSING QUESTIONS
What things can you identify now that you should be avoiding in your business currently?
What can you do to correct this/avoid it?
Bort, J. & Pimentel, B. (2019, December 12). Larry Ellison says that Oracle has 'no plans' to hire a new co-CEO, meaning Safra Catz will be running the show solo. Retrieved from https://www.businessinsider.com/larry-ellison-oracle-second-ceo-safra-catz-2019-12