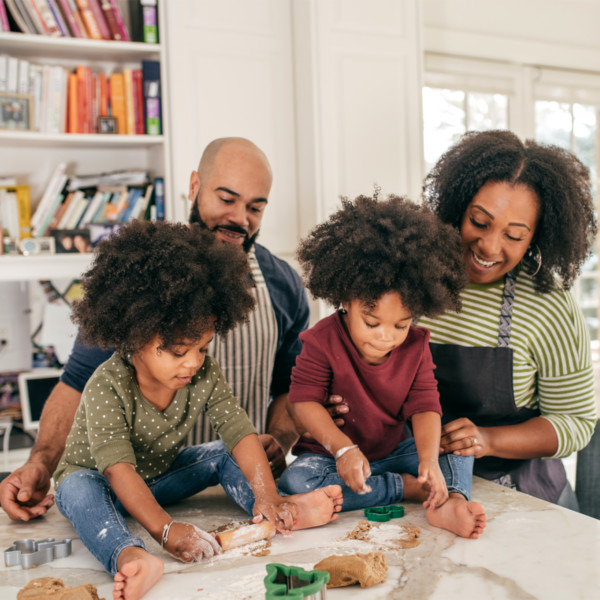 When I talk about the home design process, some people think I sound like I'm talking about running a business. There's a reason for that. Steps for running a business are similar to steps to remodeling a house. We spend more time in our homes than any other place, and as much as some people hate the idea of making their homes into a business, it is one. There's cash that comes in, and there's cash that goes out. Sure, you want to live in your own space and want to be happy, but economics are still at play. Over the years, I've done many renovation projects for homes and businesses, and I've come up with 10 house renovation steps that may help you make smarter decisions about how and where you spend your hard earned money during a remodel.
The 3-Ps of Home Design: Practical. Purposeful. Profitable.
When you're beginning the home design process, you want to keep the three Ps of design in mind: Practical, Purposeful, and Profitable. You want to be comfortable at home, but you also want to make sure your investment goes as far as it can. So here are the three things I look for: Is it practical, like where you put the coffee pot or store your cereal? Is it purposeful, like how your walls are blue and white because that's your favorite sports team's color scheme? Lastly, is it profitable? When you sell your house, did you overextend yourself, or did you put in exactly how much money the market will allow?

It's About More Than Just The Bottom Line
Everybody hopes that when people come into your home, they see all the great design ideas you've had and say, "Oh my God, I want to live here!" Some of my house renovation steps can help do that for you right off the bat, like pantries and organization tools. But it boils down to this: I don't want anyone to be wasteful with money. Everyone has a budget they need to work with. Good design is about practicality, not flash. Of course, everything should be aesthetically pleasing, but it also has to be functional, because you've got to live there. And, when it comes time to sell your home, the price you get is going to be based on its functional configuration as well as its beauty. So here are my 10 house renovation steps which will help you with your home.
My 10 Steps To Remodeling a House With The 3-Ps
1) Know your budget (Know your numbers)
People ask me all the time in the home design process how much they can put into their house, and they're always surprised by my answer. You can spend whatever the market allows you to spend. So, how do you figure out what that number is? Run a comp analysis on all the homes that have sold in the last two years in your area. Study the prices per square foot and average them.
The difference between that number and the price per square foot of your house when you bought it is the maximum amount you should spend on any project. That's for any work anywhere on your property. I would encourage you to be five to eight percent lower than that number to leave yourself room for a drop in the market or to make a profit. That's it. Not a penny more. No exceptions of any kind. That's the discipline everybody needs to have when they're taking house renovation steps.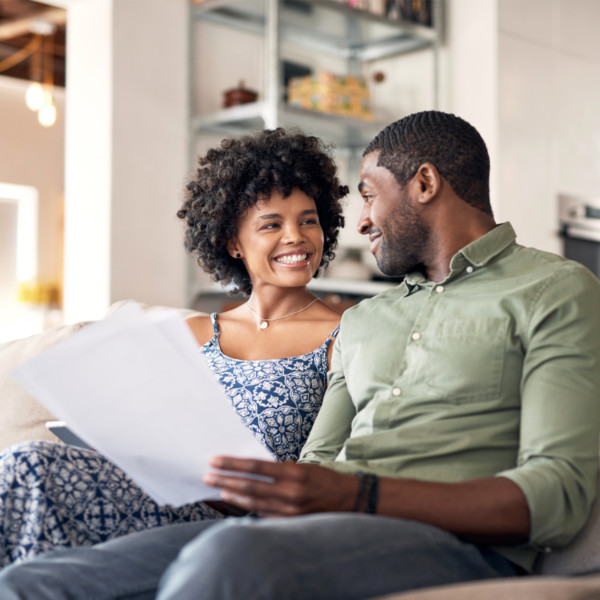 2) Priorities Are Based On Needs
After you have your maximum budget, I want you to sit down as a family and have everybody write down what they'd like to see happen in this home design process. What's important to each family member? I think the most important part of changing things within the four walls of your home is open communication. It can't just be mom or dad pulling strings by themselves. Home renovations and home building are one of the top five stressful things for families. You need collaboration.
I've seen fights, separations, arguments, massive credit card debt, and second mortgages because of a lack of communication.
People don't want to talk and compromise as they lay out their plans, but it needs to happen. The budget comes first, but then you need to sit down and talk as a family about what you want and need. At the end of the day, family is everything – so don't jeopardize those relationships because it's uncomfortable to talk about your budget.
3) Rank Your Priorities
How will your money be spent, and how much is every family member's voice heard? You have to really figure out how those priorities are going to be ranked.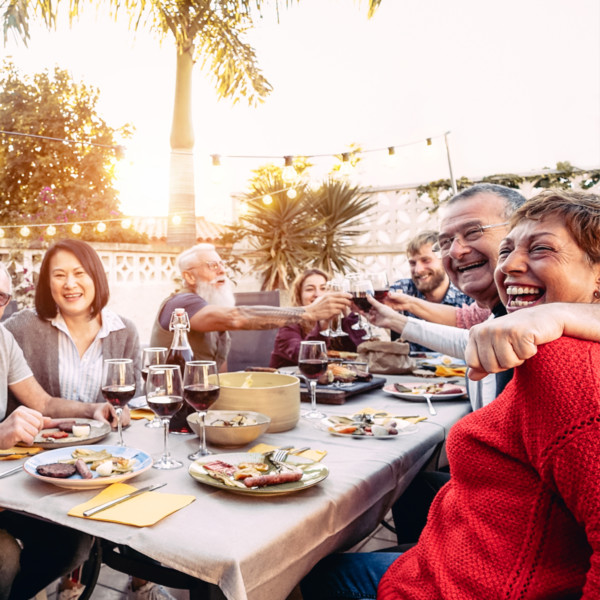 Say mom wants a new bathroom with two sinks and a soaking tub. Dad wants a man cave. The kids want a room with a fish tank and blue walls. Can you do everything?
Ask yourself where your family spends the most amount of time. Where is a place that everybody is going to enjoy a refresh? In many cases, people will say the kitchen. Or, they'll want to put the money into a great big family room with a theater system. It all depends on your family. There's no right answer here – only the solution that works best for your situation.
4) Allocate Your Money Based On Your Ranked List
Everyone has priorities, so rank which rooms need extra attention. What's first? What's second? Once you land on that, you're going to have to allocate money room by room down the list. How is your budget going to be spent? What's that going to look like? Obviously, item number one should get a greater share of your budget. Your priority list and your budget allocation should match. If they don't, you've got to go back to the drawing board.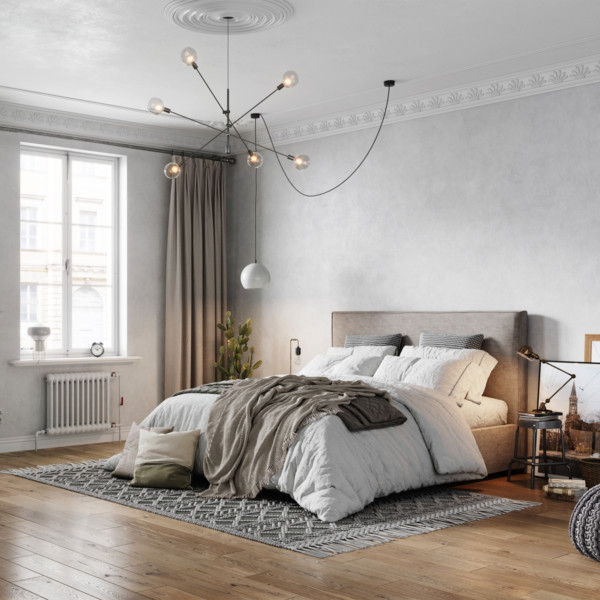 5) Identify The Most Important Part Of Each Item On Your List
You have your list, you're sure everybody has weighed in, and now it's time to prioritize which part of the room that you're renovating needs the most attention. This is an essential process in the steps to remodeling a house.
Is it building a new kitchen island? Opening the walls? Putting in bay windows so you can let light in? Once you have an idea, you have to price those things out.
You don't want to make your list after finding a local contractor. You need the list first. A lot of people get frustrated because, at this stage, it sounds like they're running a business. As I mentioned before, that's because there's a lot of business-ownership and management techniques in the home design process. In the end, you want a beautiful home but it has to be functional and within budget at the same time.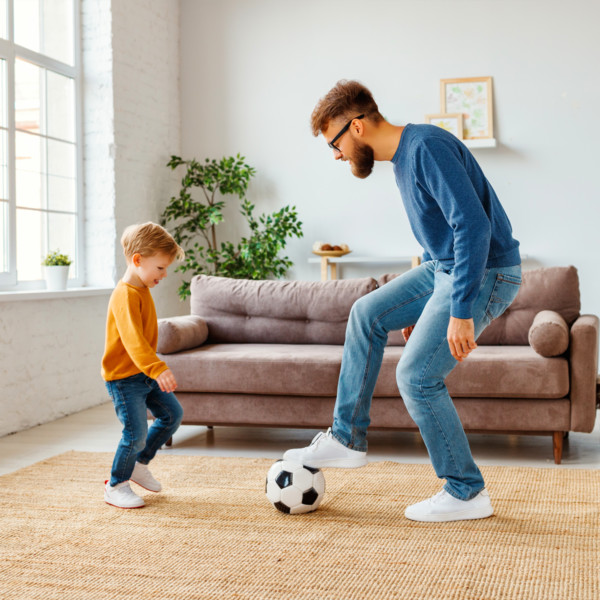 6) Determine a Functional Layout
It's important that all voices in the family are heard but in the end, you'll have to make compromises. If your nine-year-old kid wants room to ride his bike around your 100-square-foot kitchen, he can stomp around and pout and insist his plan makes sense, but if you can't get a functional island or a kitchen table where your family can enjoy a meal and talk about their day, then it's probably not the best idea. A family renovation project is a great way to teach kids about compromise and priorities. Those important life lessons are why I like helping people; to show them how these house renovation steps work and help them understand that it's a process.
One of the steps to remodeling a house that trips people up is identifying what I call pain points. These are things like, what's not working in your kitchen? Is there a corner you keep bumping into on a daily basis? If you find yourself saying, "I wish I had a better place to put my cookie sheets," or "I love to make soups and chili, but I don't have anywhere to put my slow cooker." These are pain points, and they're hard to identify. One of the things that I'd love for people to do is to set up a GoPro in their home for a couple of days, setting it up on the ceiling or the top of the fridge or a shelf in whichever room they're planning to renovate. They can use it to record the flow of traffic and how they live and work in their home. This process can really help identify the inefficiencies of your house.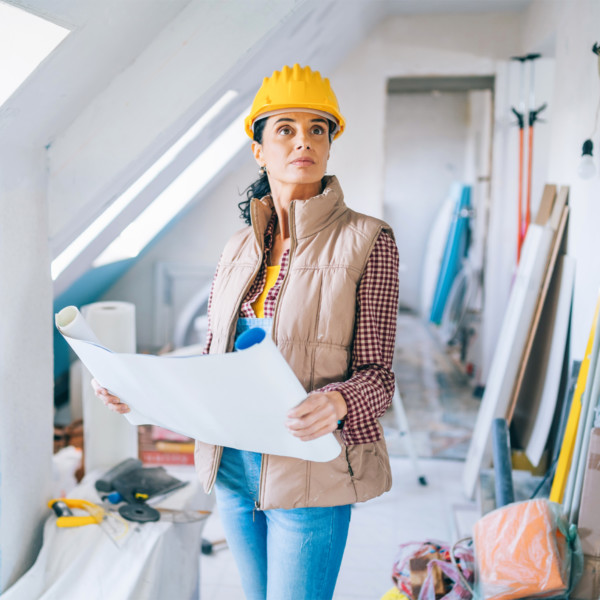 7) Hire a Contractor or Designer
At this point in the home design process, it's time to bring in an expert. It can be a contractor, designer, or architect. You have to factor this choice into your budget because people don't show up for free. Everybody should include the pre-construction costs into their house renovation steps. Gathering permits and drawing new kitchen mockups isn't free.
At the end of the day, you may realize that you can't renovate for your original budget. What happens then? Well, you'll need to make some choices. That's the toughest part about any home improvement project. What are your choices, and who is authorized to make them so that nobody feels left out and the project is on budget?
Tip: If hiring a designer is not in the budget, then you have to look for inspiration somewhere else. Be on the lookout for great ideas! Go online, look through magazines, visit model homes, be inspired by friends' and family members' homes.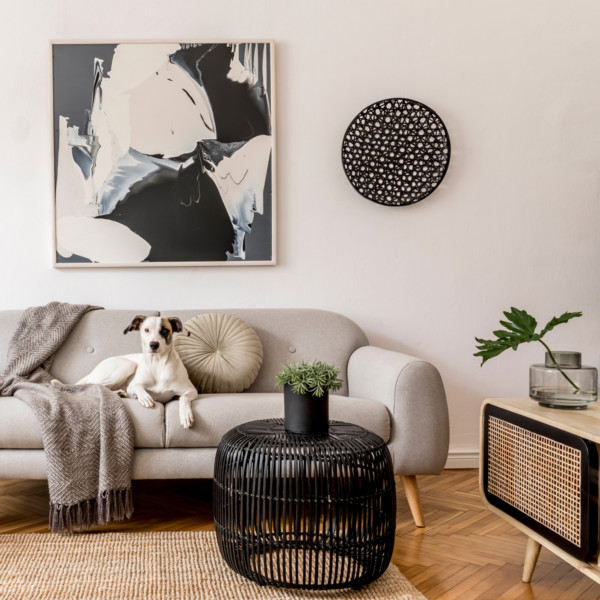 8) Nail Down Your Design
One of the most important steps to remodeling a house is the design aesthetic. Your renovation shouldn't conflict with what's happening in the rest of your house. Say your home is a traditional hundred-year-old structure, and you want your kitchen to be ultra-modern. I would advise against that. People will argue with me and say, "Why not, Marcus? It's my house." True, but if you ever go to sell your house, the person who is looking at that charming, old Victorian exterior may not be interested in a sleek European style interior.
Plus, if you just do one room in a completely different style, you're basically putting up a big, glowing neon sign to potential buyers that points out that the rest of your house is old and dated. The first thing that buyer is going to think is, "How much money am I going to have to spend to make the rest of my home look like this kitchen?"
I like to tell people that in the home design process, you need to focus on transitional design. Everything needs to flow, and it's hard to make a complete change from style-A fto style-B, especially on a budget.
I encourage people to make a design board at the early stages of renovation. Fill it with the materials you're going to use, pages from magazines, and other design inspirations. Walk around your house with your board and see how your items feel in your home. Do they fit? Does it elevate the space?
How those two worlds collide or mesh matters for a lot of different reasons. You may have to compromise to find an aesthetic that gives you what you want but doesn't look out of place in your home.
BONUS DESIGN TIP: Feeling overwhelmed and don't know where to start? Go low. I always start with the floor – pick your carpet, rugs, tiles, wood, or other flooring first. That sets the tone for your whole color scheme and design aesthetic.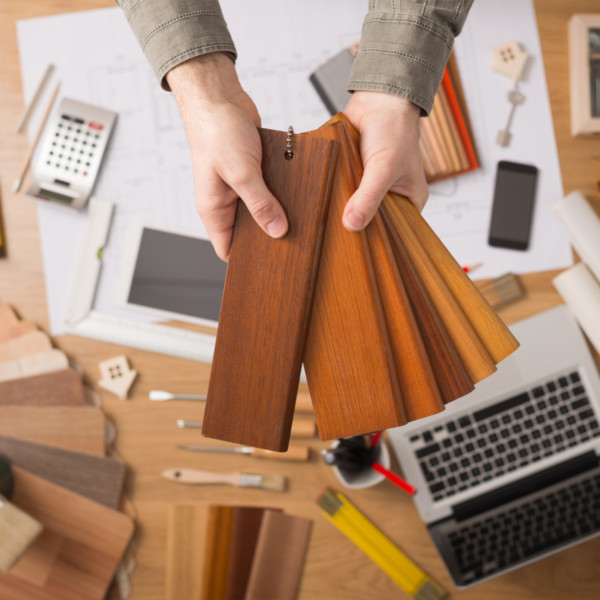 9) Pick Your Materials & Built-Ins
The next step in your home design process is figuring out if your materials fit your budget. Many people want marble countertops and exotic hardwoods, but not everybody can afford them. And they may not even make sense for your application. In my own home, I don't use marble because I'm not prepared to throw money at something that is extremely porous and requires so much maintenance. I've found that there are many replacement materials that, quite frankly, look just as good or better, are more functional, and cost a fraction of the price of the traditional "higher-end" options.
You can run through every one of the house renovation steps and processes a million times, but it all boils down to money. I always tell people to look for products that are beautiful but durable at the same time. Your house can look like a Ferrari and operate like a reliable Toyota.
10) Don't Forget About Furnishings
After your home design and renovation is finished, how do you actually finish the room? In most cases, nobody wants to put their old furniture into a brand-new space. But so many people forget to budget furniture into their project. You know what those people do?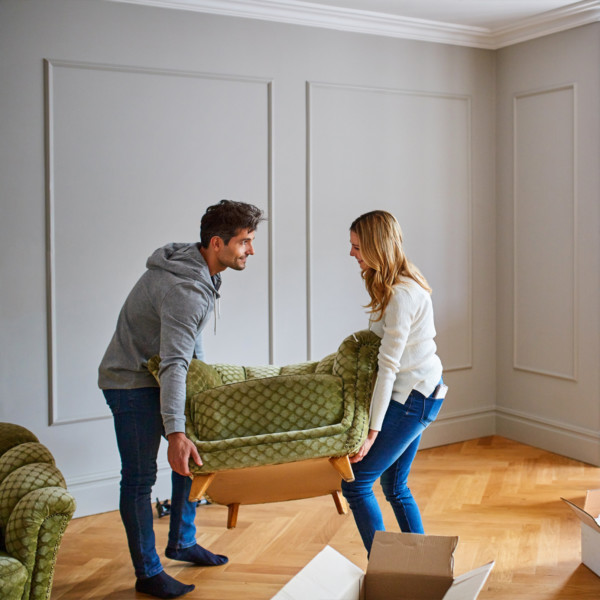 They go to a big furniture chain store and they put their new couch on credit. No interest for 18 months! Who could resist? Well, if they miss one payment, they're going to have a 29% interest rate. They didn't factor that into the budget.
An easy way to manage your furniture budget is to include it on your original design board. Add your furnishings, change their colors, choose a different style. Put down layer after layer after layer until it looks right. Don't do what most people do: Get frustrated and just throw any ol' thing into the room.
Bonus tip: Your design board is the place to get experimental! Try big, bold designs and furniture choices to see what works.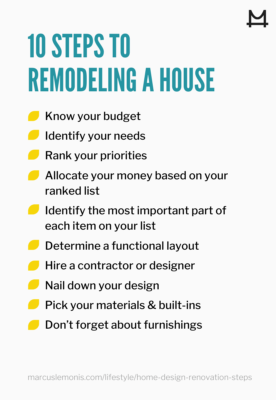 There's a Purpose Behind Every Choice
As a DIYer, there has to be a purpose behind everything that you do. If I invite you into my home outside of Chicago and you ask me why I painted one wall blue and one wall gold, I'll tell you that it's in honor of my college alma mater. Every design element needs to have a story and a connection, and the most important connection is with the people living in your home. Your family should be involved in all of the steps to remodeling a house. Make conscious design choices that please you and your loved ones. In the end, designing a room is nothing more than telling a story, and nobody wants to tell an incomplete story.
Marcus' 5 Quick Tips to a Practical, Purposeful & Profitable Home Renovation:
Stick to your budget. Give your designer or contractor a list of the 10 things you want and say, "this is what I need, and this is what I can afford. Can you do it? I'm not willing to compromise on these things."
Set a timeline. Be realistic and make sure you stick to your schedule.
Don't let your contractor make changes without your approval. Let the people working for you know that all decisions must go through you or your partner first.
Make sure your family is happy. You're not the only one who has to live with your choices. Everybody should be on board with this project.
Make sure you're getting at least weekly updates. Tell your contractor what you expect of them from the start, and hold them accountable.