Marcus Lemonis may be best known for his business acumen, but he also possesses a keen eye for interior design. In fact, it's one of the main reasons why Marcus started designing his own line of home furnishings.
His attention to detail and understanding of maximizing a space has allowed him to help his friends and family transform their cluttered houses into comfortably inviting homes. He finds true joy in reshaping a room to lift the entire vibe of the home and those living in it.
For Marcus, it always comes back to the three P's of the renovation process. First, are the new design changes practical? Second, is the new design a purposeful change? Finally, are the new changes profitable and does it make financial sense? Once you've answered these three crucial questions, you'll have a better understanding of the task at hand and can effectively hit the ground running on renovations.
How do you design your home to be practical?
The first step of any practical home design renovation starts with properly planning the layout of the space. Go through the entire home and visualize the changes you want to make in your mind. Now imagine the changed space with your furniture collection. Does it fit the new layout of the room? Is there enough open space for you to move about freely? How about the lighting in the room? These are just a few of the questions that must be considered at the start of the renovation process, since things can get slightly more chaotic once the real work begins. Keep in mind that renovations do not always require massive construction work or any structural changes to the building.
Sometimes it's just about creating the right cohesiveness within the space – whether it be the color of the walls or an entirely new wallpaper, certain linens and bedding to match the ambience of the space, or finding creative ways to incorporate more natural light within the room. The key to practical home design is finding simple and affordable ways to make your home feel warmer and brighter for all.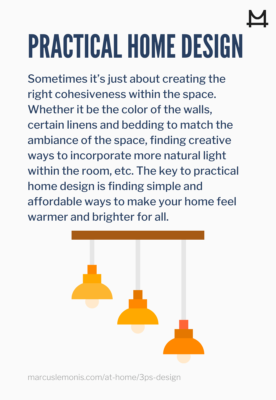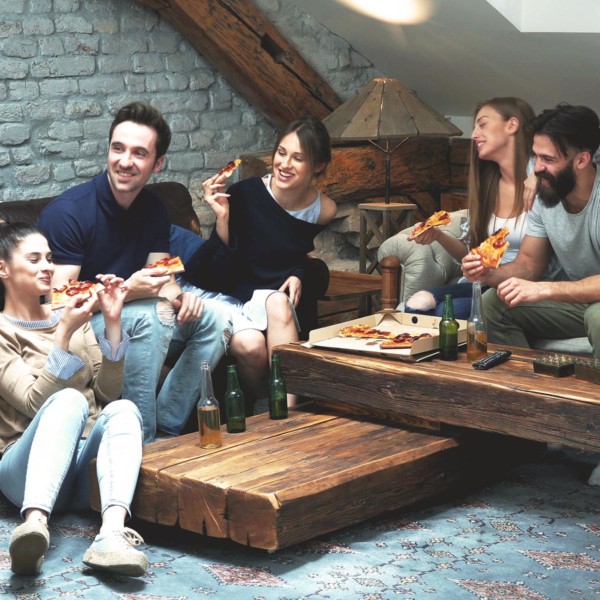 How do you design your home to be purposeful?
Our home becomes much more than just a place of shelter. It's a safe haven and a place of comfort. It's a place where families grow and make memories together. Sometimes it's the stage for an elaborate event or simply a shared meal with close friends. No matter the circumstance, your home should be able to adapt to the situation. Purposeful home design isn't just limited to the actual use of something. It's also about filling a purpose inside of your soul. For example, find ways to scatter family photos around multiple areas. This will give the space life and also showcase the love that makes it a happy home. Another great practice is to embrace open space when possible.
This minimalist style is highly versatile and often makes the room feel bigger. Always remember to consider the future when redesigning your home. For example, a family with small children may want to consider alterations that will grow with their family, such as modular furniture or custom cabinetry for extra storage.  All renovations should improve not only the living space but the comfort of those living in them.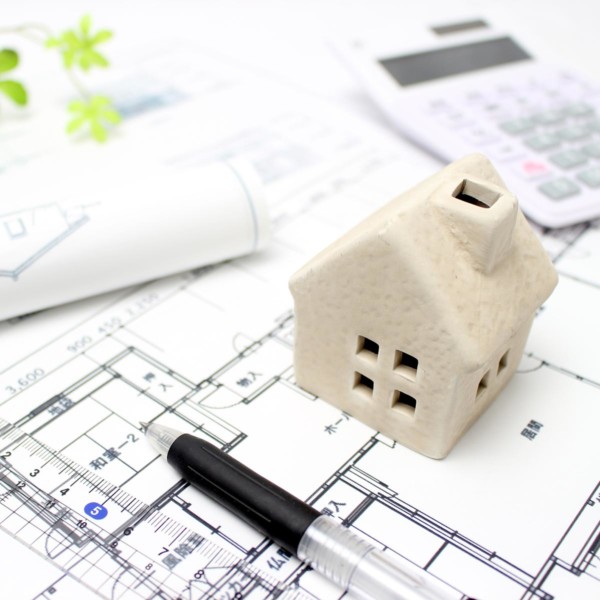 How do you design your home to be profitable?
Before any renovations are made to the home, it is critical to consider the budget. Cost effective home design starts with honest reflection on the core problems and changes needed around the house. This will help determine the floor level of your budget. Try to factor in a few minor expenses for each task too – things like paint brushes, tape, tools, drop clothes, and other supplies. They may seem like small purchases but all together it could add up to a few hundred bucks.
Once you have that, you can start to plan ways around that budget, minimizing your spending and maximizing your value. For example, if your home has large windows or glass doors, embracing natural lighting is a fantastic way to conserve energy throughout the day, while still maintaining an open illuminated space. Another great cost-effective home design tactic is incorporating as many do-it-yourself projects as possible. If you buy new furniture, try building it yourself instead of spending extra money on the assembly fees. Saving a dollar today can be beneficial for further changes you want to make tomorrow.
Time to get to work! 
No matter what changes you're considering, always keep in mind that the house needs to resemble the personality of those living in it. Don't try to force anything because the goal is to come home everyday, feeling 100% in control and relaxed in your own space. There's a reason they say "there's no place like home." Because when it's done just right, there truly is no other place you'll want to be. So, make sure you plan accordingly when considering home renovations. When in doubt, always rely on Marcus' three p's of renovation – practical, purposeful, and profitable home design. With those as your guiding light, even the smallest changes will have lasting effects.