Successful business owners recognize the importance of keeping pace with their customers. After all, consumers or business clients can usually turn to other suppliers if your product or services don't meet their needs. Focus groups are an ideal way to gather feedback from your customers, providing you with insights and ideas that can keep your brand ahead of the competition. As Marcus Lemonis says, "If you have a good relationship with clients, people for the most part will stop shopping on pennies."
Here's a tip for small businesses:
"One of the best ways to maintain current relationships and attract new customers is to understand their evolving wants and needs through effective market research."
One of the best ways to maintain those current relationships and attract new customers is to understand their evolving wants and needs through effective market research. There are many convenient tools that you can use to gather feedback about how well your business is doing. For example, you could send out an automated email message or make a quick phone call asking "how well did we do?" after a purchase.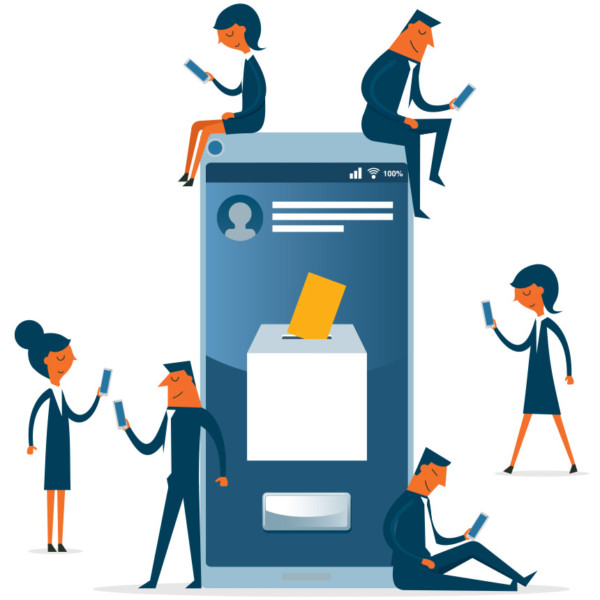 Market surveys are another way for you to gather feedback. Large companies like Starbucks send out survey forms asking customers to rate their experience at a local store. This can help the parent company identify issues such as friendliness, speed of service or cleanliness at the local store level. However, surveys have limitations, as they typically guide a respondent through a series of multiple choice or other close-ended questions, rather than encouraging an open-ended response that could be even more enlightening.
In general, focus groups are most appropriate for businesses serving the consumer market (B2C), rather than those serving the B2B market. That's because it's easier to get direct feedback from a business customer via email or a phone call. Also, business clients are often too busy to get involved in a focus group, and unwilling to share their information in a setting where competitors are present.
What are focus groups?
Focus groups are an important type of market research that allows for in-depth conversations and discussions with actual or prospective customers. A typical focus group might consist of 6 to 12 people gathered together – in person or through a video call – to talk about a business' products or services. A moderator familiar with group dynamics can guide the discussion so the participants stay on track and cover the relevant material.
Some focus groups are organized to address specific features of a product or service, such as the branding, design or packaging. Others can address issues related to customer service, deliver feedback on potential new products or services, or identify unmet needs that could provide market opportunities in the future.
For example, a while back Marcus met with a former lawyer and reality TV star turned celebrity chef, to discuss her line of sauces and marinades. He learned that her South Florida based company sells marinade, barbecue and hot sauces to supermarket customers throughout Florida. Marcus organized a focus group of consumers who would provide feedback on every aspect of the products. The results were enlightening for both Marcus and the business owner. It turned out that consumers really liked the taste of her sauces, but felt the name of the product, as well as the logo design were too similar to a competing brand. They also felt the packaging should do a better job of describing the ingredients and accenting the fact that the products were low fat and gluten free, in keeping with the desires of today's consumers for healthy as well as tasty products. The result – a rebranding campaign that was in keeping with the high quality of the product and a deal with Marcus led to a win-win for everyone involved.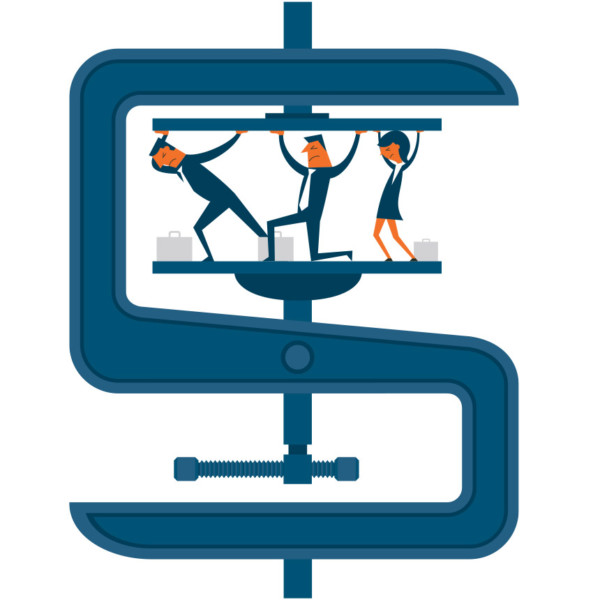 Organizing a Focus Group
If you are considering organizing a focus group, the first step is to determine your goal. Otherwise, a focus group can become an expensive exercise rather than a valuable source of customer feedback. So, decide what you want to focus on before you do anything else:
Do you have a concern with your product or service?
Are you testing a new product or service now under development?
Do you want customer feedback on your brand?
Are you interested in finding out how your business is perceived by your customers?
Are you trying to determine if consumers' needs and desires are changing?
Next, you need to find an experienced moderator or facilitator for the focus group. Unless someone in your organization is trained to lead a guided discussion, you should look for an outside professional. In many cases, a marketing agency can help you recruit participants for the focus group and assist with finding a moderator.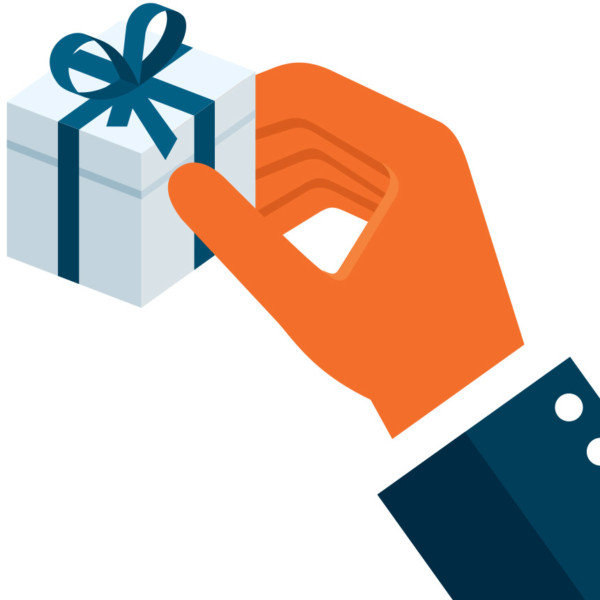 Then, look at your costs, including engaging a moderator or agency. Remember they will need time to prepare for the discussion, and provide you with a summary or transcript afterwards. You may also want to offer a gift to the participants for giving their time.
Finally, consider what you will do with the feedback from the focus group. Will the results help you improve your people, processes or products, as Marcus emphasizes? Can you use the information to help you enter new markets, or to attract investors, business partners or other sources of capital? The knowledge you gain from a focus group should lead to taking actions that benefit your business.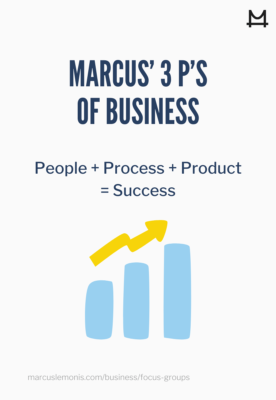 Several years ago, Marcus met with the owners of an all-natural cleaning company that had grown into a million-dollar business. Before deciding to make an investment, he arranged a focus group for the brand. He learned that the participants didn't like the product names or designs. After hearing this customer feedback, he engaged a graphic design firm that created a new logo for the bottles as part of a new branding initiative. With the changes in place, the company was ready to make a clean, fresh start.
Types of Focus Groups
As with market surveys and other forms of consumer research, focus groups can be customized to fit the needs of your business. Communications for Research, a market research firm, has outlined the following types of focus groups.
Single Focus Group
This is the most common type of focus group, as it can be used for many purposes. A single moderator guides the discussion with a group of participants – usually eight to 12 people.
Remote Focus Group
Rather than bring a moderator and participants together in person, you can organize a remote focus group with a videoconferencing application. This provides a convenient, socially distanced setting for the conversation. While you may miss out on some of the body language cues, some participants may feel more eager to talk without someone sitting next to them. This is also an ideal format for discussing technology products and services – especially if participants are used to using today's video conferencing platforms in their daily lives.
Mini Focus Group
This type has a smaller number of participants, perhaps four or five people, creating a more intimate environment. That makes it well-suited for discussions of sensitive issues, such as conversations about men's or women's hygienic products.
Two-Way Focus Group
With this format, one focus group discusses a certain topic, while a second group observes the first one. Both groups have moderators, but the conversations can go in different directions. For instance, the first group might talk about a competitor's brand, while the second group compares that input with your brand.
Dual Moderator Focus Group
This is an interesting approach that can be valuable if you absolutely, positively need to get answers to your questions! One moderator asks the questions, while the second ensures those questions get answered. This avoids the risk that the first moderator could become distracted and helps keep the discussion on track.
Dueling Moderator Focus Group
As the name suggests, this type of focus group has two moderators who present opposing views on a topic. For instance, if you are undecided about launching a new product line, one moderator could guide a discussion of the advantages of going forward, while the other focuses on the reasons against taking that action.
Respondent Moderator Focus Group
With this approach, one or more of the participants takes on the role of moderator, and asks the questions. This can encourage both extroverted and introverted members of the focus group to present their opinions, providing a wider range of comments.
What is a Focus Group?
To summarize, a focus group is a powerful tool for market research. It can provide valuable feedback, ideas and insights into areas like customer service, product development and branding. But like any other type of research, you need to be clear about the purpose of organizing a focus group. You also should identify the best format and the key questions you want to have answered. In other words, determine your goal, and then decide on the best route to reach that destination. As Marcus says, "In any business, you can't be complacent. If you do, you're going to go backwards."
MARCUS' CLOSING QUESTIONS FOR YOUR BUSINESS:
How would it benefit your business to use a focus group?
What type of focus group would help your business the most?
CFRinc.net. (2018, December 27). What are the different types of focus groups? Retrieved from www.cfrinc.net/cfrblog/what-are-the-different-types-of-focus-groups