"In any business, you can't be complacent," says Marcus Lemonis. "If you do, you're going to go backwards." Getting timely, accurate customer feedback is an ideal strategy for keeping your business moving forward.
If you've ever taken an Uber, you know that the global ride-hailing application has made a tremendous investment in customer feedback. When your journey is complete, you can rate the driver from one to five stars, and the driver can rate you as well.  This robust customer feedback process gives passengers, drivers and the company great real-time information about how well Uber is doing.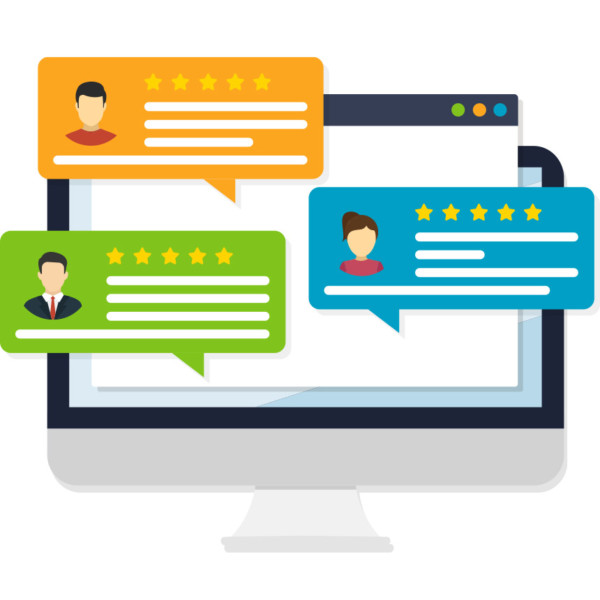 Now, think back to the last time you enjoyed a great meal at a fine dining establishment. Did the chef or the restaurant manager come over to your table and ask how you liked the dishes? After all, your comments on the menu, food and service provide great customer feedback for the restaurant's operations.
These types of high-tech and high-touch strategies can help your business boost sales and profitability by generating customer feedback to improve your offerings.
Why Customer Feedback is Important
Customer feedback is important for almost any service or goods-producing business. It can provide you with invaluable insights about your people, products and processes. For instance, you can learn about your employees who interact with customers, such as a restaurant's wait staff or a professional firm's service representatives and branch managers. You might find out that certain members of your service team are doing a great job, while others may need more training or supervision when dealing with the public.
Customer feedback can also help direct your attention toward new products or services, as well as improvements in your current offerings or overall customer experience. If someone is dissatisfied, for instance, it's better to find out right away and respond appropriately, rather than lose all those potential future sales. As for your business processes, customer feedback can help you identify bottlenecks or delays in areas like scheduling appointments or shipping merchandise.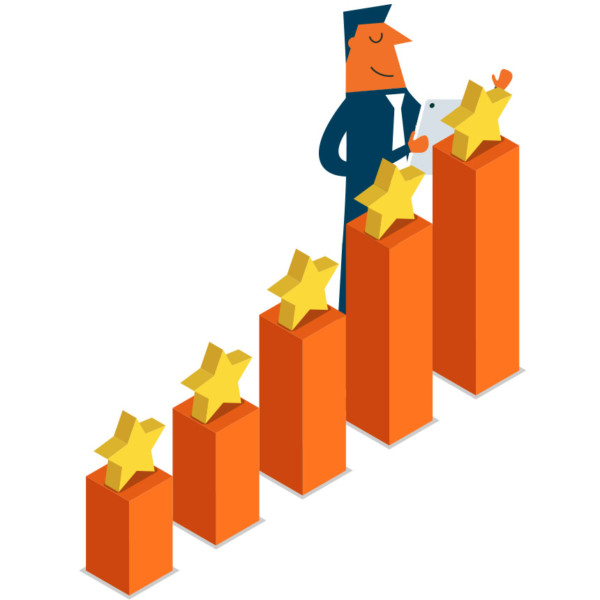 Another benefit is that asking customers for feedback shows that you care about their opinions. It is a great way to make them feel important. By listening to what they say, you can strengthen those relationships, improve your customer retention rate and hopefully generate higher sales in the future.
In general, customer feedback is one of the most valuable ways to get information that can help your business survive and thrive in your market. As reported in a recent Forbes article, brands that can deliver a superior customer experience bring in more than five times as much revenue as their competitors.
Why Some Companies Don't Get Feedback
It's not always easy to get meaningful feedback from customers. They might not want to take time out of their busy schedules to answer your questions, or not have a strong feeling one way or the other. Unfortunately, they are more likely to comment on a negative experience than a positive one.
There are other reasons that businesses don't get feedback from their customers. Some owners feel it costs too much money or takes away from their daily schedule. Other owners fail to put these processes in place because they don't know where to start or don't value customer feedback in the first place.
Several years ago, Marcus talked with the four owners of a burger restaurant in New York, and found they didn't seem to recognize the importance of customer feedback. When Marcus asked about customer preferences, he learned that milkshakes and fries were far more popular than the restaurant's namesake offering. Based on that customer feedback, Marcus recommended focusing on those two product lines, while upgrading the burgers.
How to Overcome Barriers to Entry
You don't have to be a Fortune 500 company to invest in an effective customer feedback program.  For instance, you could pick up your phone and call several of your best customers each month to say hello and ask, "How are we doing?" Along with getting their comments, you also have an opportunity to keep building that personal relationship and making your customer feel special.
You could also reach out to your customers through social media or subscribe to an online survey tool for a modest cost. If those approaches don't work, you could try offering an incentive or a reward for completing a survey or posting a review.
Customer Feedback Strategies
Here are six strategies for reaching out to your customers and getting their feedback.
Customer feedback forms. You can post a feedback form on your website or highlight an email address for customer comments. This approach works well for online products and services, as customers are used to communicating through digital channels. Be sure to keep the form simple and allow space for open-ended responses, rather than just a check-the-box format.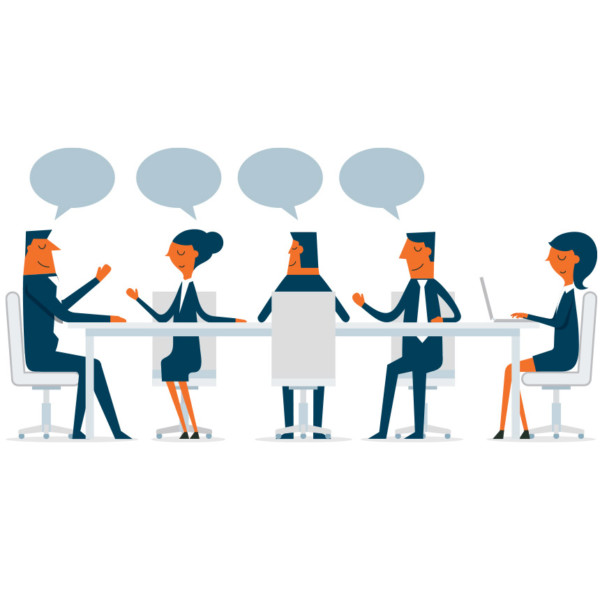 Slack is a technology company that understands the importance of an easy-to-use customer feedback channel. Users can email or respond directly through the business communications application if they have a question or need support. There's even an automated feedback bot that makes it easy to share thoughts with other users.
Focus groups.

Gathering a group of customers together – online or in person – is an excellent way to get feedback on your products and services. For instance, Marcus was considering making an investment into a food company in South Florida specializing in sauces and marinades. He knew that the owner, a former lawyer turned celebrity chef and reality TV star, had attracted media attention and was ready to expand her product reach from local grocery stores to national chains.
But Marcus wanted to gain more customer feedback before investing into the business. He set up a focus group that looked at every aspect of the company's products, from the packaging to the taste to the likelihood of making a future purchase. While the product got a big thumbs up, the participants felt the brand packaging and logo were a bit confusing and outdated. Marcus agreed and felt a change was needed for the marinades to capture a share of the competitive grocery market.
Online reviews. You can encourage your customers to post online reviews on your website or through third-party providers, such as Yelp or TripAdvisor. If the reviews are positive, they can make your business more attractive to prospects. If not, you have an opportunity to respond quickly and make things right. But don't try to post fake reviews. Along with being unethical, they won't generate trust like an actual customer comment.
Monitor social media channels. Be sure to pay attention to Facebook, Twitter, Instagram and LinkedIn to see what customers are saying about your business. There are plenty of inexpensive tools, such as Google Alerts, that can give you a heads up when your business is mentioned online. Be sure to put a process in place for responding to customer feedback quickly and appropriately on the same social media site.
Email surveys. After a customer makes a purchase or contacts you about an issue, it's a good idea to send out an email survey right away. This gives your customers an opportunity to respond when they are still thinking about your business, rather than days or weeks later. Keep the survey short and simple, and be sure to focus on what's most important about the interaction.
Website live chats. If your business has a strong online customer base, you can offer live chats on your website. This allows you to help customers who may be considering a purchase or have questions about your products. These one-on-one conversations generate immediate customer feedback. In addition, you can look for patterns of interactions that indicate how well your business is serving the market.
Listen to your Customers
It doesn't take long for bad things to happen if you don't listen to your customers' feedback. Whether you run a restaurant, an online store or a manufacturing plant, your customers will turn to other businesses to get what they want. As a result, your sales may spiral downward, and a once profitable operation could wind up in financial trouble.
Here's a tip for small businesses:
Marcus says, "You don't have to be a genius to run a successful small business, but you better be smart enough to be willing to learn."
Remember that the future of your business depends on your customers. As Marcus says, "You don't have to be a genius to run a successful small business, but you better be smart enough to be willing to learn."  It's important to listen to your customers so you can continue to fulfill their needs and wants, while keeping them happy with your service. A robust customer feedback process can go a long way toward keeping your business on the right path toward long-term success.
MARCUS' CLOSING QUESTIONS
What are you currently doing as a business to get feedback from customers?
What else can your business be doing to improve customer feedback?