In business, as well as in many other facets of life, making a great first impression matters. Whether you are networking with prospective investors or hosting an event for potential customers, knowing how to make a great first impression can mean the difference between failure and success.
Why Are First Impressions Important in Business?
First impressions are generated subconsciously when meeting strangers and passersby in the street, applying for jobs, and even promoting an idea, product, or service. Whether we like it or not, first impressions are a part of our everyday lives, both in and outside of the realm of business.
Here's a tip for small businesses
As a business owner, giving off a great first impression can help you share your ideas or vision to a more receptive, open, and willing audience.
As a business owner, giving off a great first impression can help you share your ideas or vision to a more receptive, open, and willing audience. When an investor, prospective customer, or business associate views you in a positive and professional light, it is much easier to move forward towards reaching and achieving any goals and milestones you have set in place.
As Marcus Lemonis has said, "The key to business isn't being smarter or wealthier; it's being able to connect to people and relate to them."
Building Credibility
Giving off a great first impression will help you establish and build your credibility, especially if you are new to a specific market or niche in business. If you do not yet have an established professional reputation, you can begin building one by making a positive and lasting first impression.
Representing Your Business Professionally
Building a successful business or brand is not an overnight process, even if you have a high-quality product or service and an audience eagerly awaiting the inventory. In order to truly succeed and excel in business, it is imperative to represent your business professionally at all times.
As Marcus often says, "First impressions matter." Making great first impressions each time you meet with new clients, investors, partners, and business associates is one of the best ways to ensure you maintain a professional and long-lasting reputation in the industry of your choosing. When others view you as professional and as an authoritative source in your industry or market, it becomes much easier to negotiate and create deals that work best for you and in favor of your business.
Attracting New Customers and Clients
Reputation matters when building a business and brand, especially if you intend to scale your business and expand internationally over time. In order to remain appealing to prospective customers and clients, you must have an established professional reputation as well as a credible history in business.
Taking your professional image and reputation seriously while putting forth your best effort to present a great first impression to anyone you meet in business goes a long way. With enough effort and the ability to remain courteous and professional at all times, you can protect your positive reputation as you continue to give great first impressions to everyone you meet.
Tips for Giving Potential Investors a Great First Impression
Growing and scaling a business of any kind often requires the help of an investor at some point, especially if you are looking to significantly increase sales and revenue generation altogether. If you intend to schedule meetings with angel investors, traditional investors, or even potential business partners, there are a few tips to keep in mind to help you give off a great first impression every time.
Dress to Impress
Always dress to impress with a professionally tailored suit, pantsuit, or even a tailored dress when meeting with potential investors – or neat and clean casual attire if appropriate for your audience.
An investor is likely looking to work with professionals who take themselves and the brand image they are presenting and trying to promote seriously. You may want to opt for a traditional black getup or go for neutral colors and tones to prevent giving off an impression of being unorganized or even over-the-top, depending on the investor(s) you are meeting.
Conduct a bit of research to learn more about individual investors you intend to meet with to determine the best way to dress before making your first impression.
Why Proper Body Language is Key
Body language is key when making a great first impression, especially when doing so in a professional setting or in front of potential investors. As a professional representing your business and brand, keep these body language tips in mind any time you schedule a meeting:
Posture Matters: Stand up straight and avoid slumping at all times. Good posture helps to exude confidence and self-esteem.
Vocal Pitch: When speaking, be sure to do so clearly and confidently, relaying information professionally and in a non-threatening manner.
Eye contact: Make sure to look others in the eye when speaking and "scan" the room, looking at each team member to make sure they feel included.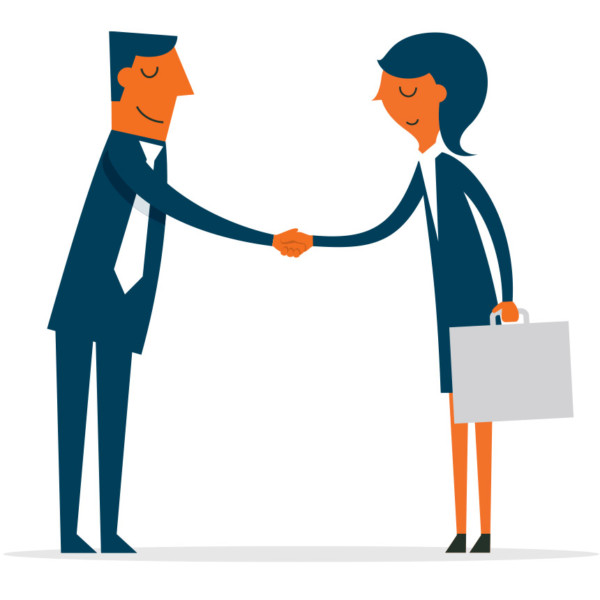 Appropriate Greetings and Gestures
When meeting with investors who have taken an interest in your business or brand, always be sure to greet them with appropriate gestures and body language. If you are meeting with international investors, learn more about their home culture as well as typical greetings and gestures used in professional settings in specific nations and regions. If you are meeting with an eccentric investor or one that is new to the scene of your industry, research them individually to learn more about their personalities as well as the type of partners they typically take on or invest in to make an even better first impression when greeting one another.

The Importance of Conversation Etiquette
Proper conversation etiquette is imperative in the realm of business, whether you are working in the toy industry or high-end fashion markets. Some conversation etiquette tips to remember the next time you intend to meet with prospective investors for your business include:
Standing during introductions: Always stand when introducing yourself to a prospective investor or business associate, even if you have recently stood up to greet another individual. Standing shows professionalism and also extends respect to another, which may help with building a bond and moving forward with your investment goals.
Handshake etiquette: If possible, always initiate the handshake when greeting another professional or investor. Initiating the handshake can help showcase your own confidence.
Share your full name: When introducing yourself to other business associates, investors, and potential partners, do so by sharing your full name as well as your current position.
Avoid talking too much: It is important to prepare for an upcoming meeting with investors to prevent going on tangents or talking too much, thus distracting investors from understanding your company's need for funding and investors. Be sure to create a written script to practice and rehearse before meeting with investors to ensure you have all angles of potential conversations covered ahead of time.
No phones: Always put your phone on silent or vibrate and keep it out of sight when meeting with prospective investors. Showing that you are fully committed to investors you are meeting with may help to increase your chances of receiving an investment or reaching a deal.
Professional business cards: Regardless of whether you are meeting with a major investor or a business associate who simply wants to learn more about your business and brand, always have professionally-printed business cards available to hand out.
Smile: Smiling goes a long way when establishing relationships and business connections. Avoid faking smiles but instead, use genuine smiles and responses when laughing or reacting positively to a conversation with an investor or business associate. Investors who are interested in working with a positive and optimistic business are more likely to work with individuals who are also positive, optimistic, and pleasant to be around.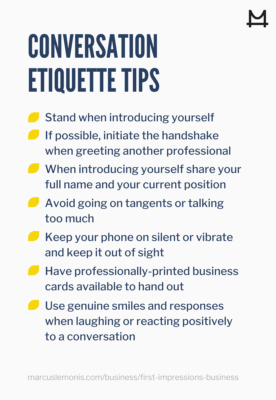 Strive to Create a Connection and Bond Outside of Business
Striving to connect with investors and business associates outside of business is one of the best ways to develop lasting connections and ongoing relationships. For example, Marcus was able to bond with the owners of an all-natural pet food store by bringing up his own adoption, as they have an adopted son themselves. They spoke with Marcus about their path to adoption and he talked to them about his experiences. By sharing this unique commonality, Marcus and the couple were able to create an authentic connection.
Prior to attending any meeting with an investor or business associate, it is highly advisable to familiarize yourself with various tidbits of information about each individual you intend to work with or meet. Conducting research on prospective investors can help you to learn more about their individual interests as well as their own personalities and lifestyle preferences. The more familiar you become with potential investors or business partners, the easier it is to make a genuine connection that is sure to come in handy when finalizing negotiations and investment deals.
Tips to Give Potential Customers a Good First Impression
While it is imperative to give off a great first impression in business when meeting with investors and other associates or potential business partners, it is equally as important to give prospective customers and clients the same courtesy. In order to truly become successful in business, knowing how to effectively communicate with and relate to your customers is a must.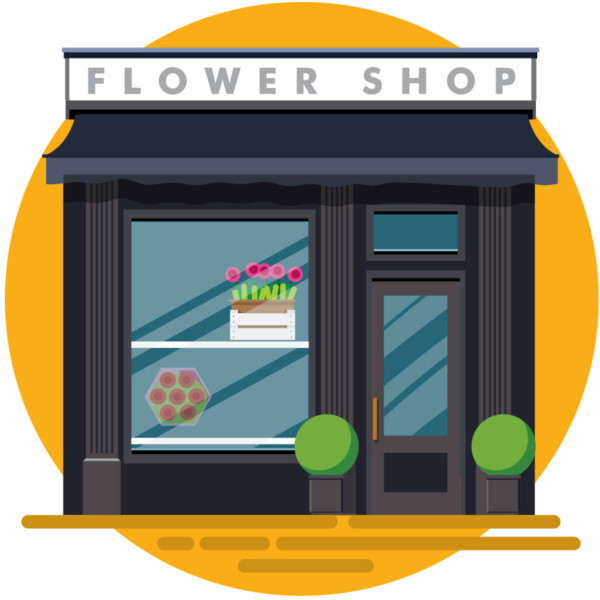 Clean and Inviting Storefronts
Presenting a clean, inviting, and well put together storefront is essential when making a great first impression in business, especially if you want to attract customers and sales. When Marcus first met the team at an upscale flower shop, he helped to showcase just how vital a proper and professional storefront can be for any business owner, regardless of your brand's previous reputation and legacy.
When Marcus met with the owner and operator of the flower shop, the company his late father had founded, it was immediately clear that there was plenty of work to be done in order to save the family business from going under. While the florist shop had thrived for decades prior, the passing of its founder had taken a toll on morale and vision for the business itself.
The storefront showed signs of dust and unorganized clutter. The store had a mixture of accessories, gift cards, and even candles, causing mass confusion with the branding and overall messaging of the business, leading to a struggle to generate sales and loyal customer relationships. Marcus even pointed out that the florist shop itself had no actual floral arrangements on display for sale, furthering the discovery of issues that had caused the floral shop to begin to flounder.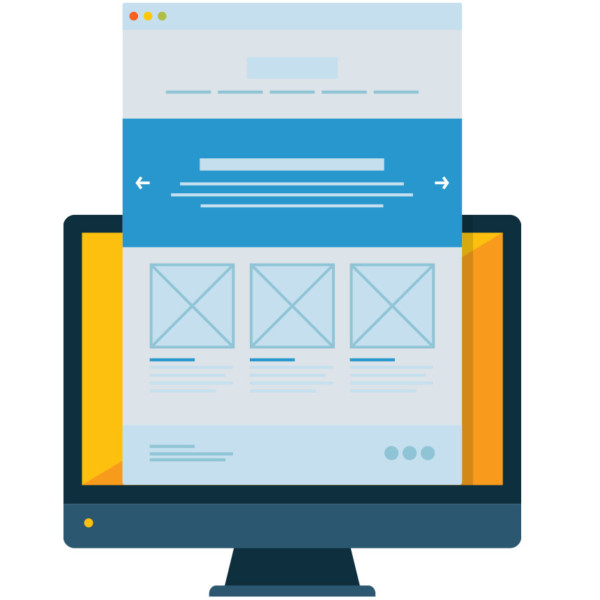 In addition to the front end of the store, the inventory, warehouse, and bookkeeping had been ignored, leading to even more confusion and chaos as the shop owner attempted to keep the business running and afloat. Eventually, Marcus was able to work with him on launching a new strategy that included digital marketing, rebranding, and cleaning and making over the entire store itself. In the end, it was a success, leading to a 30% increase in overall sales upon relaunch.
Always maintain your storefront's appearance as well as the branding that is most suitable for your business and target audience. A clean and inviting storefront is much more likely to attract new customers while keeping previous customers coming back for more.
Easy-to-Use Websites
Having an official website and building an online presence is essential for any business owner today, regardless of the market or industry you enter. An easy-to-use website that is also optimized for mobile and properly branded can help with making a positive and professional impression on customers, business associates, and even potential investors.
Companies and brands without an online presence or official website are less likely to gain the trust of prospective customers who are seeking businesses that they can rely on. Without a website, a potential customer is likely to search elsewhere for an alternative business or brand to make a purchase from, with fewer concerns over their safety and the trustworthiness of the company itself.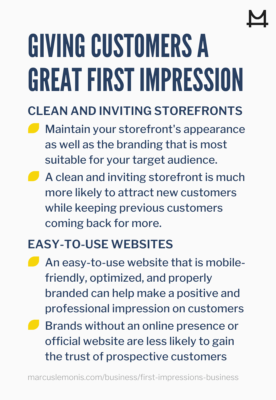 Proper Branding and Messaging
Proper branding and messaging can make or break your business, especially if you are working in a highly niche market and industry. The founder of a company selling durable, masculine diaper bags understood this well once he met and began to work with Marcus himself.
Marcus helped to expand the company by exploring different avenues for marketing and promoting his brand to both dads as well as mothers looking for a more utilitarian and gender-neutral diaper bag. Together, they explored the possibility of rebranding the company to a new, more uniformed name via social media marketing campaigns. Ultimately, the tweaking of the company name and the exploration of the brand itself helped to get the products stocked on store shelves.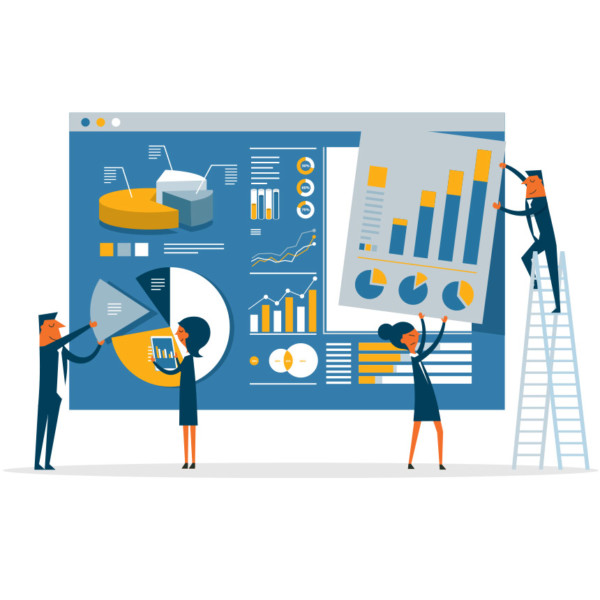 When you want your business and brand taken seriously, it is important to truly know what your customers want from you and how to best communicate your ability to deliver their wants and needs. Brand messaging can make or break a business, especially if you intend to target a specific demographic or audience that is highly niche or specific.
One of the best ways to ensure you are on the right track when it comes to crafting new marketing and promotional materials as well as marketing campaigns is to research current industry competitors. Take note of the type of messaging, wording, and even various types of imagery or media used to promote similar products and services as your own. Familiarize yourself with brand messaging that is most likely to appeal to your target audience and the demographics you intend to reach to prevent coming off flat, boring, or simply disconnected from your core users and prospective customers.
Kind, Passionate, and Professional Employees
If you have a storefront with employees, it is important to remember that your employees are simply an extension of your brand and company image. If your employees are kind, passionate, professional, and thorough, it is much easier to leave a great impression on customers and those who stop in to visit your shop. Because employees are an immediate reflection of a business and brand, it is essential to only hire those who are genuinely willing to commit to the job of being a professional representative at all times.
Communication and Transparency
Communication and transparency can help with establishing credibility and gaining trust of customers as well as business prospects or investors over time. Communicating openly with customers as well as loyal fans shows that you respect those who follow your business. Transparency can help with encouraging conversations, questions, and constructive criticism to help ensure you always maintain the best interests of your customers and clients in mind.
Building a successful business and brand not only requires hard work, commitment, and high-quality products or services, but also the ability to connect with customers, clients, and professionals in the same industry as you. By understanding how to make great first impressions in business, you can take your business and brand to a new level of success during your next marketing campaign or meeting with potential investors.
MARCUS' CLOSING QUESTIONS
Is your business currently set up to make a good impression on first time visitors/clients?
What can you do as a business to improve the first impression you have on a potential first time customer?