Your appearance matters in all types of business activities. After all, it's easier for others to feel comfortable when you look the part. Whether you're working from home, supervising office staff or sitting down with your banker to discuss a new loan, you want to look the part. Dressing for success sets the foundation for someone's perception of you. It's important that your style conveys confidence and, as Marcus Lemonis might say, shows that you're "100% in Charge."
Why Appearance Matters in Business
Along with looking the part, there are many other reasons why appearance matters in business, beginning with your customers. Do your employees look professional when they interact with customers online, in person or in their homes? If you have an air-conditioning repair business, for example, do your service technicians wear uniforms or shirts with an identifying company name, logo or brand? If you own a vintage clothing boutique in a neighborhood shopping center, do your employees wear outfits that reflect your styles?
You should also take a look around your office, store, warehouse, manufacturing plant or other facility. An organized workspace allows for increased morale and productivity amongst all employees.
This should also be a space that you're proud to showcase to potential clients and customers. A messy workspace will most likely alter their perception of your business and push them away from working with you.
Don't forget about your online appearance, either. Dedicate time to enhancing your online profile, as well as your company's website. Make sure all information is relevant and easy to access. Is it engaging and customer friendly? Or does it look dated, cluttered or hard to navigate, leading them to click away to a competitor? The online representation of your company starts with your website. Truly take the time to meticulously craft it and have it match your persona.
Do You Look the Part?
You have probably heard the saying, "You only get one chance to make a first impression." Whether connecting with a customer, recruiting a new employee, requesting a bank loan or presenting a sales proposal to your team, you need to look the part. Take Marcus, for example. As a business leader, consultant and investor working with business owners, he understands the importance of making a powerful first impression. In his signature look – a combination of casual and approachable yet professional attire – Marcus arrives on time, introduces himself, shakes hands and gets right down to business. It's a look that conveys confidence, energy, knowledge and success.
There's a reason people use the phrase, "Look good, feel good." Because it's true! The right set of threads will have you feeling more confident and empowered.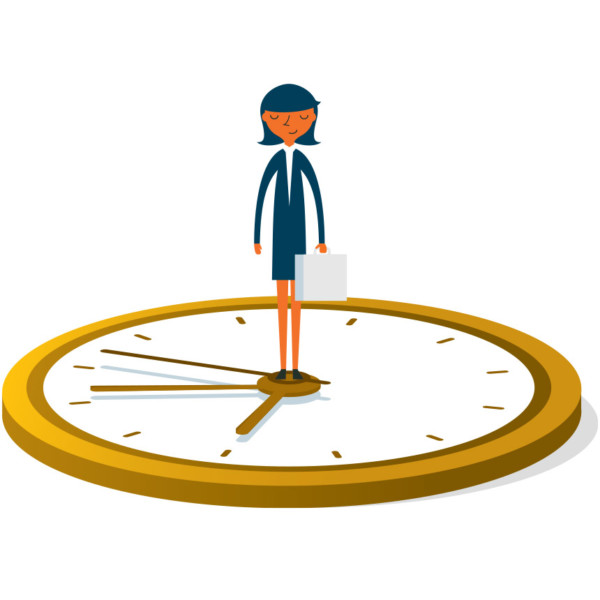 It's similar to when you were a kid and you laced up a new set of sneakers. You probably felt faster and more agile – imagining yourself as a superhero like the Flash. There's really no difference today. As a business owner, you need to look the part. Sometimes even a simple tie can elevate your look and give you that extra edge of confidence. The right attire can change your entire perception. You may find yourself even standing up straighter, or sitting taller in your chair to convey more authority. So, the next time you get ready for work take a look at yourself in a full-length mirror. How do you feel? Be sure you feel confident and strong in your style. Someone your employees and your customers can trust.
Impressing Potential Customers
One of the main reasons why appearance matters – for you and your employees – is the importance of attracting, impressing and gaining the respect of your customers. Salespeople are usually attuned to looking the part, and take care to dress for success when meeting new prospects or loyal customers. But other people in your organization might not recognize the benefits of looking and acting like a professional while on the job. With the increase in opportunities to telecommute, this has become especially important. Let's say a manager is working from home. Even though he or she has the flexibility of wearing casual clothing in their own home, they should always make sure to adhere to the company's standard dress code. We all feel most comfortable in our sweats and a t-shirt around the house, but during work hours be a professional and throw a sports coat over that Van Halen tee.
Another aspect of looking the part involves being prepared for conversations with your customers, employees, partners, investors or lenders. You should think about your goals for these interactions, run through the key points of your message, know your numbers, and be ready to speak clearly and confidently. Otherwise, the results may be less than ideal.
Looking the part isn't just about what you wear. It extends to all forward-facing aspects of your organization. An example of the importance of presenting yourself and your company in the best light came about a few years ago when Marcus found himself advising a cellular phone company specializing in mobile accessories. After developing a fashionable new line of designs, they were preparing for a major meeting with one of the largest cellular networks in the nation. But at a run-through before the meeting, it was clear that the company's team had not done a good job of preparing the presentation. The easels were not ready and the artwork had to be held up by hand.
Marcus confided in his business partner that she was giving off an appearance of being nervous and unprepared. Thankfully, she listened to his feedback, re-worked her delivery and got her presentation materials in order. This resulted in a perfect presentation that not only impressed the client, but also led to a signed deal.
How Your Business Can "Look the Part"
If you have ever visited an Apple retail store, you will see sales and service employees dressed casually in shirts that carry the company's logo. They use iPads and iPhones to make customer appointments, check inventory and finalize credit card sales. It's a high-tech setting that supports the brand's key attributes, and contributes to the company's financial success.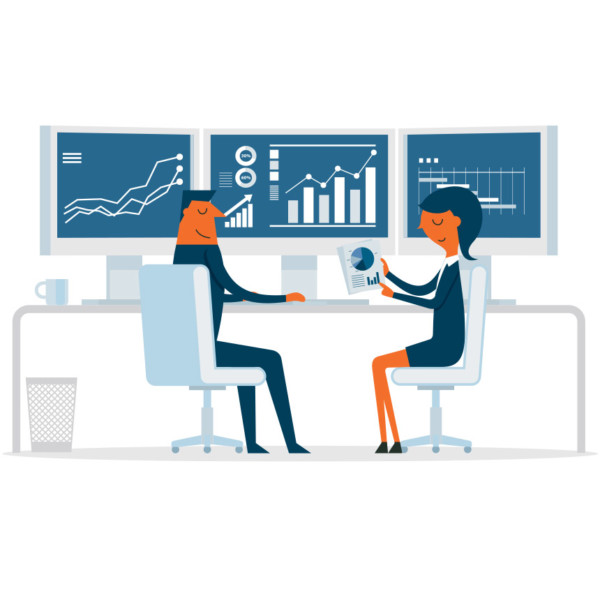 You don't have to be a leading edge Fortune 500 company for your business to look the part for your customers. When Marcus was asked to help rejuvenate a quaint Italian restaurant, one of his recommendations was to renovate the establishment. Working together with the owners, they reconfigured the bar area, purchased modern kitchen equipment, and refreshed the outdoor landscaping. The result was a beautiful, refurbished restaurant with a modern appeal and an increase in sales revenue.
If it's been a while since you have updated your facility, this might be the right time to take a closer look. Next time you come to work, pretend you are a new customer and examine the appearance. Does your facility look modern and attractive, or would a modest investment in new flooring, furnishings or paint make a big difference? What about cleanliness and safety? Your customers want to feel comfortable coming into your office, store or plant – and keeping things neat and tidy plays a big role in addressing those issues. After all, having a positive feeling about your business is a great way to set the stage for a big sale.
As an owner, you should also know why appearance matters to your online customers. In today's digital world, your online appearance is vital. More often than not, the first interaction a customer will have with your brand is through social media or your company's website.
Here's a tip for small businesses
That means your online presence needs to be attractive and consistent with your branding and marketing program.
That means your online presence needs to be attractive and consistent with your branding and marketing program. For instance, if you sell outdoor products, your website might feature earth tones and a natural palette, rather than bright pinks and purples. Several years ago, Marcus helped the owner of an artisan packaged foods company located in Georgia create a more vibrant look and feel for their company website.
The original site didn't showcase the company's products in the best light. But the rebranded site led to rave reviews from friends, family, and most importantly customers.

Why Appearance Matters to Your Business
Regardless of the nature of your business, appearance matters – to yourself, your employees, your partners and your customers. If you start the day feeling good about how you look, that positive energy can help you get more accomplished at work. Your employees will also sense that confidence and be more engaged and productive themselves.
A professional business appearance is also vital for attracting new customers and generating return visits and sales. A clean, safe and well-designed retail store is inviting to consumers, who feel comfortable spending time shopping for products. The same is true for an online store, where appearance, ease of navigation, attractive listings, and support options keep customers on your site.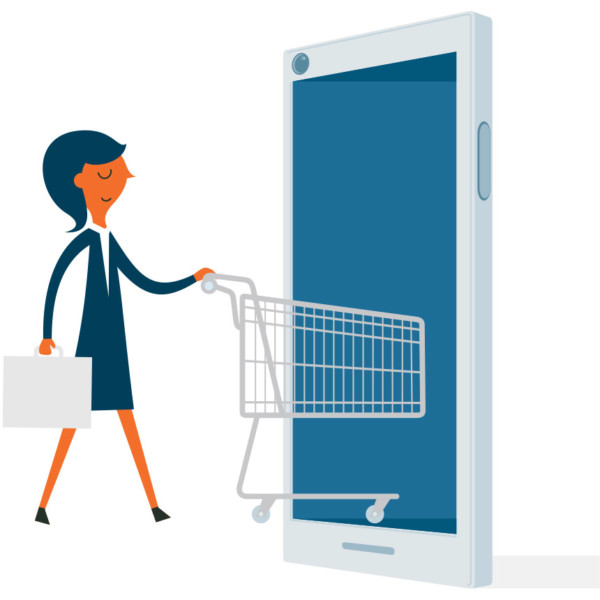 If you cater to business customers, your office, manufacturing, distribution or service facility should also be in tip-top condition. Whether customers visit in person, contact you in a video call or visit your website, you want to be sure that the appearance of your business supports your brand and your messaging.
Before you set up your next meeting with employees and clients, spend some time making sure your appearance is a proper reflection of your leadership style and organizational values.
Remember, first impressions do matter and the right appearance will only further set you up for future success.
MARCUS' CLOSING QUESTIONS
Is your business' appearance consistent with your message?
How can you improve your business' appearance?