How The U.S. Department of Housing Classifies a First-Time Home Buyer
One of the primary objectives of the Fair Housing Administration (FHA) is to bolster the efforts of people buying a home for the first time. The agency needs an accurate recording of who is actually a first-time homebuyer to execute and monitor their programs efficiently. That requires a uniform definition for lenders to use when offering advantageous loan programs designed for people buying a home for the first time.
According to the U.S. Department of Housing and Urban Development (HUD), "a first-time homebuyer is an individual who meets any of the following criteria:
An individual who has had no ownership in a principal residence during the three-year period ending on the date of purchase of the property. This includes a spouse (if either meets the above test, they are considered first-time homebuyers).
A single parent who has only owned a home with a former spouse while married.
An individual who is a displaced homemaker and has only owned with a spouse.
An individual who has only owned a principal residence not permanently affixed to a permanent foundation in accordance with applicable regulations.
An individual who has only owned a property that was not in compliance with state, local or model building codes and which cannot be brought into compliance for less than the cost of constructing a permanent structure."
Programs Accessible to First-Time Home Buyers
The HUD extends help in the form of a range of federal programs if you qualify, including:
FHA First-time Home Buyer Assistance Programs
Homeowner Voucher Program
HUD Homes
Indian Home Loan Guarantee Program
VA Home Loans

10 Questions to Consider Before You Buy
1. How Are Your Finances?
Owning a home is a financial commitment. In addition to the mortgage, you will incur expenses you may not have had to think about as a tenant. This may include lawn care, snow removal, utilities, homeowners insurance and property taxes. If the property is located in a community managed by a homeowners association (HOA), add the expense of monthly or annual association dues. Then, of course, there is the purchase and maintenance of major household equipment like the furnace and hot water heater, which is a landlord's responsibility when you lease. Are you ready for these expenses now, or is buying a home a little further down the road? It's important to always have an idea where you stand financially. As Marcus has said, "Stay focused, work hard, know your numbers, and be disciplined."
2. Review Your Savings Accounts
About six to 12 months before you plan to buy a home, try to develop the discipline of putting aside a certain amount of money every payday into your savings account. The lender will require proof of your savings as part of the loan application process. Also, for your own peace of mind or a reality check, you will want to know if you have enough funds reserved for moving your household goods, purchasing new furniture and installing appliances.
3. Look at Your Spending
Whether you are proficient at Excel spreadsheets or prefer pen and paper, create a document listing every current monthly expenditure. Create a column for each expense name, amount, due date and payment method. Then look at your annual expenses, such as memberships and vehicle property insurance (in some states). Divide annual expenses by 12, and add that number to your monthly expenditure. Compare the total monthly expense to your monthly income. Are there any cost items you can cut to build up your savings?
4. What is Your Credit Score?
Mortgage brokers will check your credit to assess the risk of giving you a loan, so be prepared. Even if you are not buying a home for the first time, it is prudent to check your own credit annually to ensure the information is correct and to monitor your credit behavior. Some credit card companies will make this information available to you within your account. You can also run a free credit report through such sites as Annual Credit Report.com. There are three primary credit agencies: Equifax, Experian and TransUnion. You can run a free report annually for each one, which enables you to run three reports per year.
5. What Type of Home is Best For Your Needs?
The reason you are buying a home will drive the must-have features in your property search. If your first priority is location, you may be limited on the style of home as some areas have predominantly older homes while others offer new construction. If you have a wide range of choices, consider whether you need one-level living, move-in condition, old charm or acreage for pets or children to explore.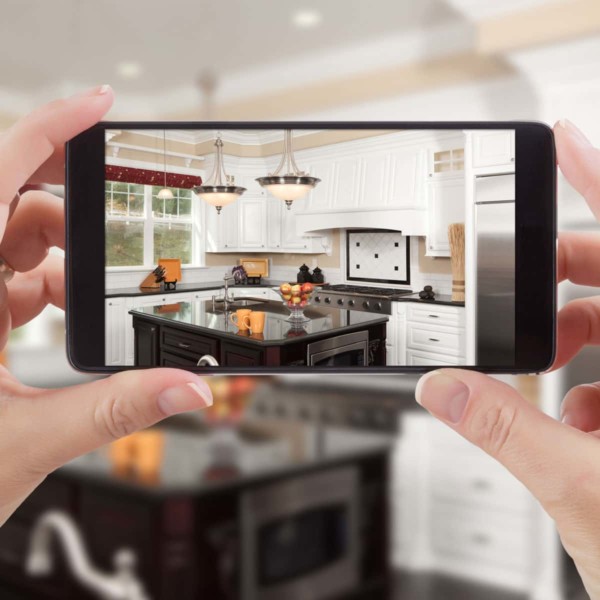 6. What Features Does Your Ideal Home Have?
If you are looking for a starter home and plan to move in about five years, keep in mind the resale value. Focus on the kitchen and bathrooms, and a property that is somewhat updated and will not require too much investment in major appliances. If you plan to settle down in this house for a while, think about your own lifestyle. Do you entertain, enjoy cooking, work remotely or have pets? All these factors will feed into the features you will prioritize in your home search.
7. How Much Mortgage Do You Qualify For?
Browse the web to find out the average cost of homes in your target locations. Then check an online mortgage calculator to estimate your monthly payments based on a rough home value and your down payment. When you are ready to meet with a lender, compare loan interest rates across different financial institutions, including banks and credit unions. Before you begin shopping for a home for the first time, apply for a mortgage pre-approval. Not only will this filter your home search, it will also represent to real estate agents and sellers that you are a bona fide buyer.
8. How Much Can You Actually Afford?
Qualification and affordability are not necessarily the same. Qualification is based on a set of guidelines lenders are trained to use to assess the institution's risk. Affordability has more to do with your lifestyle and how much money you want to preserve in your budget to enjoy life. If you like to travel or are a sports enthusiast, include the relative expenses in your budget. "House poor" is a term people use to refer to putting so much money into a house that there is little left for anything else.
9. Who Will Help You Find a Home?
If you are buying a home for the first time, you may benefit from working with a real estate agent. Realtors can work for the buyer or seller. Agents who represent both are called dual agents. Discuss this with the agent to be sure you are represented. A buyer's agent will gather your preferences, preview homes and escort you to see properties that meet your criteria. It is standard for the seller to pay the commission.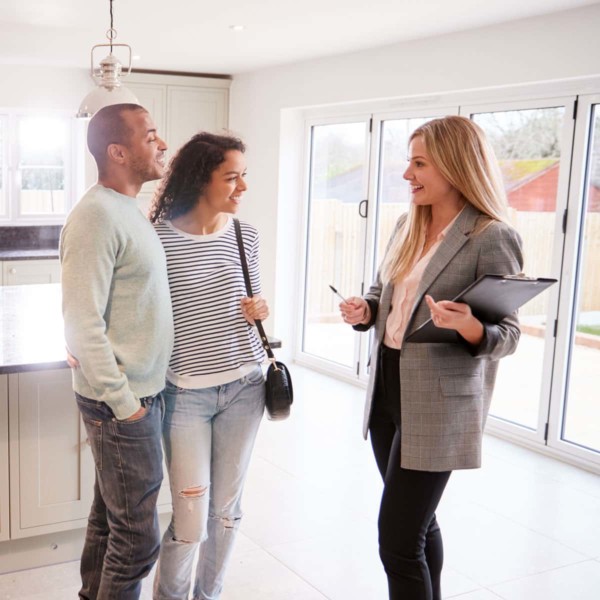 10. Who Will Guide You Through The Purchase?
Once you identify a home you want to put a bid on, your agent will contact the seller's agent and present an offer. Usually, some negotiations will ensue. Once the purchase price is agreed on verbally, the agent will prepare the contract, explain the provisions, help you set up meetings with inspectors, recommend a real estate attorney or title company and attend the closing.
The 5-Step Buying Process
1. Find The Right Home
The "right" home varies from one individual to the next. Some people find it helpful to draft a list of preferences and prioritize the items on the list. If you have seen a half-dozen houses, and the next one meets all your priority criteria, be prepared to make an offer. In a seller's market where there is a large pool of buyers competing for a low inventory of available housing, it's best not to procrastinate and lose the opportunity to another buyer.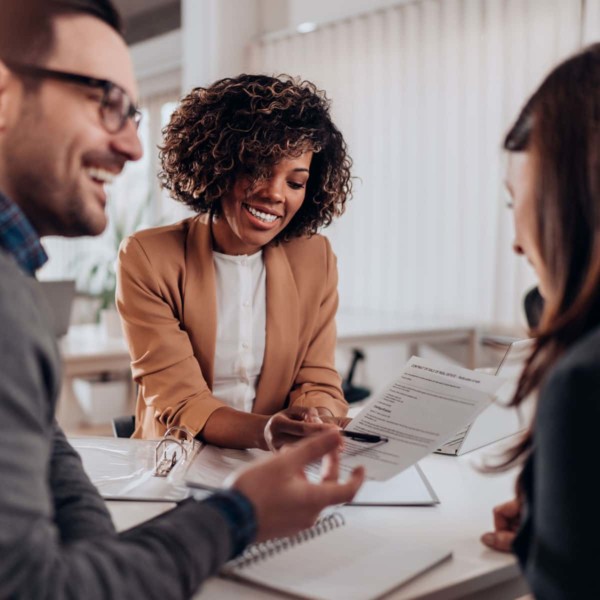 2. Consider Your Financing Options
Ideally, you would want to have 20% of the purchase price as a down payment. With less than that, most lenders require private mortgage insurance (PMI) to protect the bank's investment. This is because when a bank lends more than 80% of the appraisal value of a home, the lender's risk increases. So this is insurance that protects the lender, not you. Most often, the insurance premium will be rolled into your mortgage payment, increasing your monthly outlay. Some people do not have much money to put down on a home but can afford a high monthly payment. In that case, PMI may work in your favor. When the value of your home increases and you gain more equity, you can apply to have the PMI approved.
There are a variety of mortgage loan products available, including:
Conventional 30-year fixed-payment loan. If you like the idea of predictable, steady payments over the long term, this may be right for you.
Fixed-rate 15-year term. Some buyers are willing to pay higher monthly payments to pay the loan off faster and save money on interest over the long term.
Adjustable rate mortgage. This usually involves a low introductory interest rate, which increases after a set term. This mortgage involves more risk because interest rates are unpredictable.
3. Make an Offer
If you are represented by a real estate agent, the agent will present the offer on your behalf to the seller's agent. Discuss strategy with your agent. Many buyers like to offer less than the asking price to leave room for negotiation. But if there are competitive bids on the property, and you love the house, you may want to offer full price.
4. Have The Home Inspected
The lender requires that a qualified professional inspect the property, and it is in your best interest as well. Your agent can recommend a local inspection company. Even if the inspector finds no major issues, it is helpful for you to be present for the inspection so you can learn the mechanics of the home. The inspector may also be able to give you a sense of when you may expect to need a new roof, boiler or other major item so you can budget accordingly.
5. Close or Move On
If the inspector finds an immediate issue, talk to your agent about negotiating for the owner to arrange repairs or a credit at the closing. If issues cannot be reconciled, you may decide to move on. Hopefully, this won't happen, and you can close on the home. This is when all the documentation is signed. Depending on your location, this may take place at the office of an attorney or title company.
In addition to your down payment, you will also be responsible for closing costs. Closing costs are typically 2% to 5% of the purchase price, depending on the location, type of loan and property itself. These are costs you need to cover at the closing table, which includes a wide spectrum of fees, such as fees for the application, appraisal, attorney, inspections, insurance, taxes and many more.
3 Tips for After You Buy Your Home
1. Keep Saving
Initially, it may be challenging to continue saving, but a house has a way of presenting unexpected issues. When you least expect it, something will break or deteriorate from age. Since some of these things are urgent, it is good to have some savings set aside so you don't have to scramble for funds at the last minute.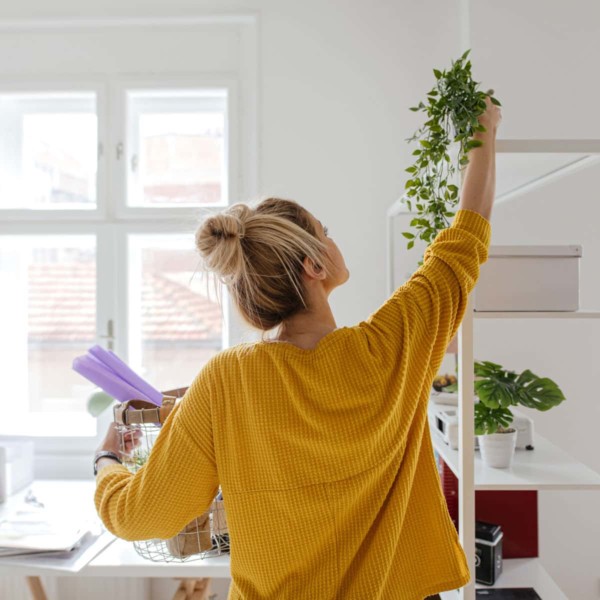 2. Perform Regular House Maintenance
This may not be a time when you want to start thinking about additional expenses, but it may be well worth it to look into service maintenance agreements on major appliances like the furnace and central air conditioning. Talk to your neighbors for recommendations of local contractors who offer maintenance programs.
3. Don't Rely on The Sale of Your Home to Fund Your Retirement
Although property is an investment as well as a home, continue to build your retirement account. Some people downsize and use some of their equity to help fund retirement, but you may want to stay in your home. Also, there is no way to know what the housing market will be like when you are ready to sell.
Home Sweet Home
Buying a home for the first time is an exciting and stressful adventure. At the end of the day, remember that this purchase is much more than the money it is worth. It is about the memories you will create and a place to call home.
MARCUS' CLOSING QUESTIONS
Are you ready to buy your first house?
What are some questions you are considering before you buy?
Archives.hud.gov. (2012, November 7). HUD HOC reference guide. Retrieved from https://archives.hud.gov/offices/hsg/sfh/ref/sfhp3-02.cfm

FHA.com. (n.d.). First-time home buyer grants and loan programs. Retrieved from https://www.fha.com/first-time-home-buyers

USA.gov. (n.d.). Homeowner voucher program. Retrieved from https://www.usa.gov/buying-home#item-213668

HUDhomestore.com. (n.d.). HUD homes. Retrieved from https://www.hudhomestore.com/Home/Index.aspx

HUD.gov. (n.d.). Section 184 Indian Home Loan Guarantee Program. Retrieved from https://www.hud.gov/program_offices/public_indian_housing/ih/homeownership/184

Benefits.va.gov. (n.d.). VA home loans. Retrieved from https://www.benefits.va.gov/homeloans/