When it comes to planning your meals, there are certain items that every kitchen should always have, usually referred to as pantry staples. These are the building blocks for most recipes because there's so much that you can do with them.
Plus, these items tend to have a longer shelf life and are usually cheaper than other ingredients – Thus, making them an ideal investment, even if you don't plan to use them right away. Ideally, you should stock your pantry with ingredients you enjoy eating and feel confident using. As you will see, as an added bonus, our definition of pantry also encompasses refrigerated and frozen ingredients; that way you will have everything you need to make complete meals by mixing and matching the items on this list. So, feel free to use this list as a guide for the items you could add to your next shopping list if you don't already have them available in your home.
Canned Vegetables: From canned corn, beans, and chickpeas, to crushed or diced tomatoes, this is an instrumental category, with a very long shelf life. Having a variety of vegetables always at hand is going to save many of your everyday meals. You can go as simple as sautéing corn directly from the can, with a little bit of butter and salt, to serve as a side dish. Make a basic marinara sauce from a can of crushed tomatoes to pour over pasta. Or you could venture a bit further and transform the canned ingredients to make something new, like hummus from a can of chickpeas.
Oils & Vinegar: These are two essential ingredients that are very versatile. Olive oil and cooking oils (such as canola or vegetable oils) are fundamental staples in any kitchen. These are used for frying, sautéing, and as a base for salad dressings, among many other things. If you like experimenting with unique flavors, try sesame oil; it can quickly transform your sautéed protein or salad dressing by giving it an Asian flavor profile. When it comes to vinegar, the most widely used are white vinegar, red wine vinegar, and balsamic vinegar. Are you looking for a simple vinaigrette for your salad? Try extra-virgin olive oil and balsamic vinegar with salt and black pepper to taste, shake well, and drizzle quickly over your salad before it separates.
Rice: A very cost-effective base ingredient that you can serve in infinite ways. From plain white rice as a side, or as the base of a chicken or ground beef bowl, to the main star of your meal as a creamy risotto, rice is very versatile and easy to make. Do you have mismatched leftovers in the fridge? Here is a fun pantry recipe: cut everything down to small cubes and create improvised fried rice. Drizzle a little sesame oil on a large pan and sauté cooked white rice with diced leftover proteins and vegetables. Add minced garlic, ginger and onion powder, and season with soy sauce to taste, to discover a new dish that will help you with your leftover situation while being deliciously unique every time.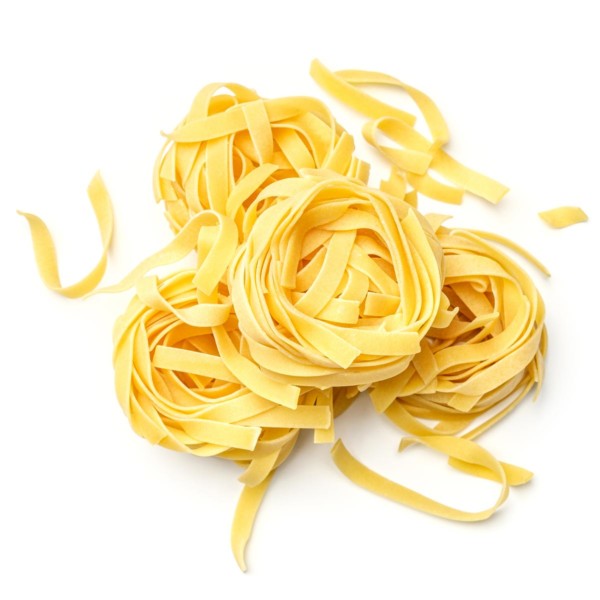 Pasta: Dry pasta is a quick and easy go-to pantry staple. Feel free to stock up in many varieties so you can choose depending on your mood. Long pasta, such as spaghetti and fettuccine, are great with any sauce as a side or as a main dish. Short pasta, like penne, farfalle, and macaroni, is just as versatile as its longer counterparts. Pantry recipe tip: don't forget to salt the pasta water and drain it as soon as the pasta becomes al dente, which is an Italian term meaning the pasta is firm to the bite.
Herbs & Spices: These are a must in any kitchen to bring out the natural flavors of the ingredients and accentuate different flavor profiles. While the price for dried herbs and spices can range drastically, the quantities needed to bring a dish to life tend to be minimal. It may be costly to start a spice rack from scratch, but once you have the basics, they will last a long time. Some of these are coarse sea salt, ground black pepper, cayenne pepper, ground cumin, garlic powder or granulated garlic, onion powder, curry powder, bay leaves, paprika, ground cinnamon, dried thyme, basil, and oregano. Here's a bonus pantry staple for your collection: vanilla extract.
Sauces: While it is easy to make a basic tomato sauce or cheese sauce from scratch, there's value to being able to simply grab a jar of ready-to-eat pasta sauce from the pantry. For those moments when you don't have the time or energy, there's nothing wrong with having jars of tomato sauce, creamy alfredo and cheese sauce handy. Keep in mind that these are not for pasta only, you can get creative with these ready-to-eat sauces. Here's a delicious quick pantry recipe for a healthier version of chicken parmigiana: Simply grill a chicken breast, pour marinara sauce over it, top it with mozzarella cheese, and you are ready to go.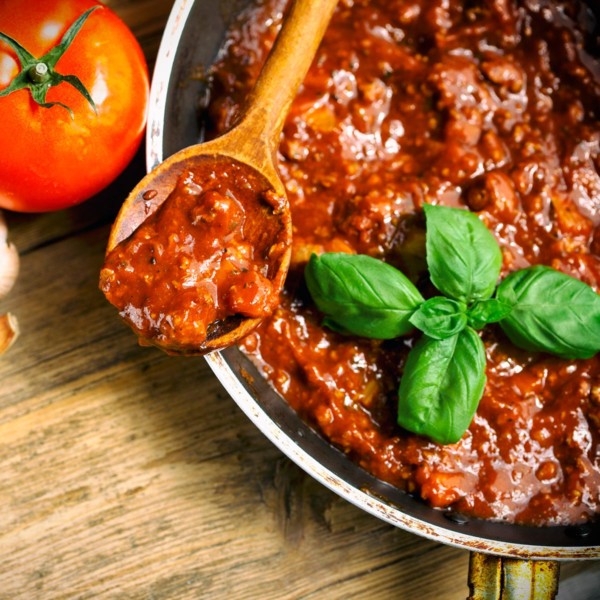 Condiments: For many, the definition of "condiment" tends to vary. The most widely accepted description is that these are flavor enhancers which can be added to foods after cooking. The primary three, commonly found in American kitchens, are mayonnaise, ketchup, and mustard. But there are more condiments that can elevate your dishes drastically. Soy sauce, Worcestershire sauce, honey, maple syrup, sriracha, and barbecue sauce are all key ingredients to many recipes and dishes.
Spreads: This is an exciting category because it is not about the ingredients, but how you use this pantry staple. Whether on toast, sandwiches, pancakes, or other basics, the items in this category are usually spread to the surface to add or change the food's flavor. These are so widely used that your pantry (or fridge) might not be complete without them. Butter, cream cheese, fruit jams or marmalades, nut butters (such as peanut, almond, or cashew butter), and chocolate hazelnut spread are just a few. But note that these can go well beyond being simple spreads. You can cook, make sauces and even desserts, with most of these.
Bread: No list of pantry staples can be complete without bread. The variety, versatility, and cost make it a valuable item to keep handy in your kitchen. From bagels for breakfast, sliced bread for sandwiches, buns for hotdogs and hamburgers, to tortillas for wraps or burritos, they all fall in this category. Healthier options such as flourless sprouted grain bread and gluten-free alternatives for those who need them, make this category accessible to most, regardless of dietary restrictions. You can make a breakfast burrito to take on-the-go or comforting PB&J as a snack. Do you have a bit more time? Here's a brunch pantry recipe: dunk sliced bread in a mixture of beaten eggs, sugar, cinnamon, and a touch of vanilla extract before pan-frying it in a little bit of butter to make delicious French toast.
Produce: Unlike most of the other items on this list, these should be bought in smaller quantities because they do tend to have a shorter shelf life. Regardless, it is recommended to have some of these handy in your kitchen because these are fundamental building blocks for many pantry recipes: onions, potatoes, garlic, and lemons. You can also keep a handful of fruits readily available as a healthy snack or to complement your breakfast. Bananas, apples, grapes, and oranges can be very versatile in their use. Berries are also great to have around. You can add them to your cereal, make smoothies, garnish desserts, or enjoy as a natural snack high in antioxidants.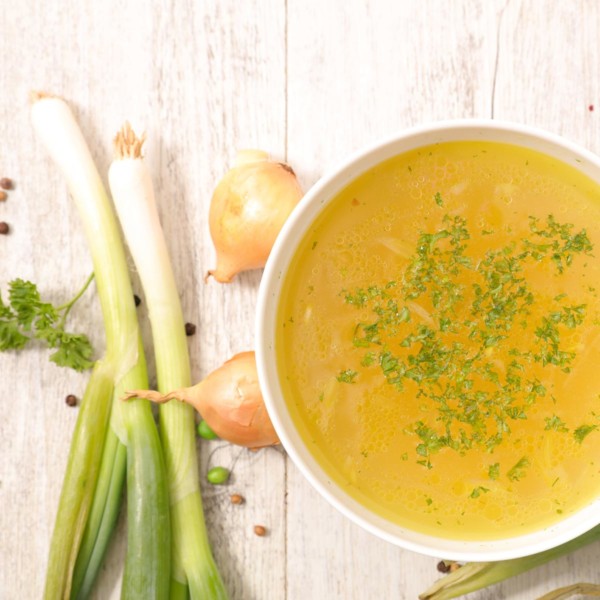 Stocks & Broths: From a basic sauce to a soup or a gravy, everything is better with stock or broth. The three basic flavors are vegetable, chicken, and beef. A quick kitchen trick is to use stock to deglaze a pan—pick up all the flavor after searing proteins or vegetables. By pouring stock over the caramelized brown bits stuck to the pan, also called suc (French for "juice",) you can make a flavorful sauce to pour over the protein or vegetable you just cooked in said pan.
Snacks: Finally, a pantry cannot be complete without a few guilty pleasures. These are going to be your favorite pantry staples yet. From a bag of chips to a pack of cookies, add a couple of your favorite snacks to keep handy and enjoy as you see fit. And speaking of fit, not all snacks need to be unhealthy. You can stock up on healthier options such as nuts, olives, pickles, sugar-free cookies or low-sodium crackers, string cheese, and dried fruits.
Dairy: Milk, eggs, and cheese, or plant-based substitutes, are essential in any kitchen for cooking, baking, and bringing simple meals to life. Sliced swiss, provolone, and cheddar cheese are great basic options. You can use sliced cheese in grilled cheese sandwiches, melt it and mix with salsa for nachos, or add it to hot, heavy cream to make a cheese sauce for your pasta. These are the pantry staples that will make all your pantry recipes gooey and delicious. Do you know how to turn a dull, healthy cereal into a delicious breakfast? Use vanilla almond milk along with some sliced strawberries or bananas for the added sweetness that is reminiscent of the cereals you ate in your childhood.
Proteins: The options in this category keep expanding, with many new additions for those seeking plant-based alternatives. Some of the typical basics in this category are chicken breasts (for leaner cuts), or chicken thighs (for more flavor), beef steaks, pork chops, ground meats such as beef, turkey, and pork, and meat substitutes such as tofu or tempeh, veggie burgers, and seitan. This last option is unlike many soy-based mock meats, in that it resembles the look and texture of real meat when cooked. The most versatile from this list are the ground options, regardless of source. Whether it is beef, turkey, or a plant-based substitute, you can turn ground "meat" into many things. From a delicious bolognese sauce for pasta or lasagna to a flavorful filling for tacos and burritos, ground protein is a great ingredient to have readily available.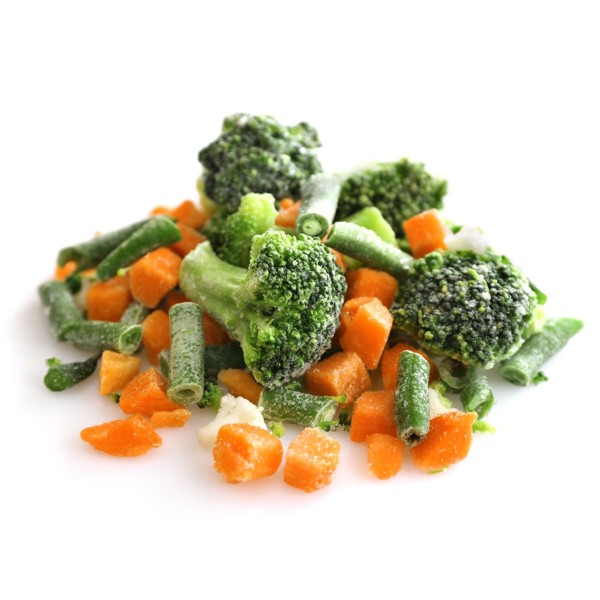 Frozen Items: Time is the one ingredient everyone is usually running low on. It's in these cases that the freezer is going to be your best friend. Frozen vegetables are quick and easy to steam, roast, and even grill. One of the biggest timesavers in your kitchen? Bags of frozen diced onions. Diced onions are used in so many different pantry recipes, with ground beef, omelets, in rice, sauces, you name it! So, keep a bag or two of frozen diced onions in your freezer at all times and you won't shed another tear cutting onions ever again. Another lifeline in your freezer is the emergency frozen pizza. Keep one in there for those "just in case" moments.
When you have an impromptu visit, your kids' friends come over, or for when you simply don't want to cook at all, frozen pizza to the rescue! And here's one more: what is a home freezer without ice cream? Choose a few pints of your favorite flavors and keep them handy for when cravings hit.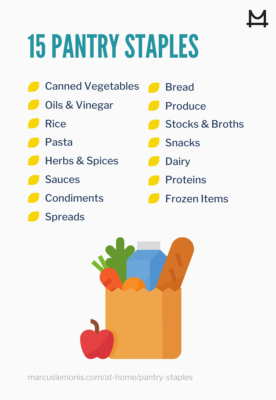 So, while no two people are ever going to agree on a set list of pantry staples—the items listed above are so versatile, that it would do you good keeping them always at hand. Regardless of whether you're just sticking to the basics or you consider yourself a more experienced cook, these ingredients will give you the liberty to execute or create countless pantry recipes at home. But the trick is to always be prepared. These are items that should be restocked as soon as you notice that you're beginning to run low; try not to wait until you are entirely out. Start drafting your shopping list long before you even plan to go to the store and keep it handy in the kitchen. As you use an ingredient, add it to the list. Then, when it comes time to go shopping, you'll be ready to go.
Pantry Recipe to Try
Black Bean & Corn Salad with Avocado
Serves 4 to 6 as a side dish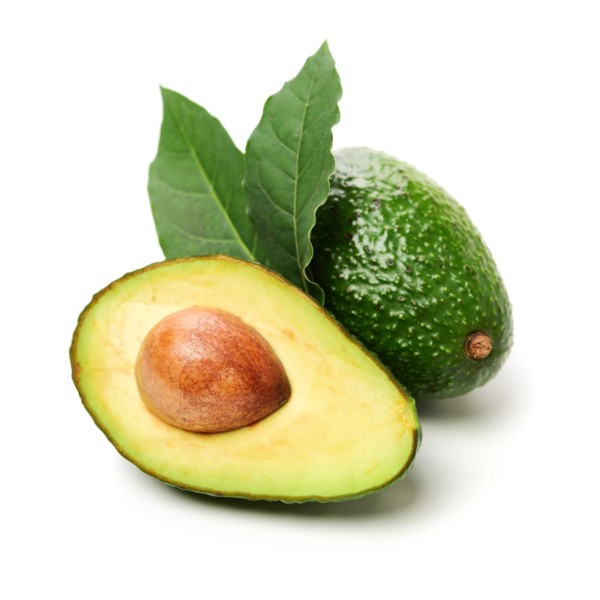 Ingredient Checklist:
1 can (15.5oz) of black beans, drained and rinsed
1 can (15.5oz) of sweet corn, drained and rinsed
1 can (10.5oz) of small diced tomato, drained and rinsed
1 large avocado, pitted, peeled, and diced
½ small red onion, finely diced
½ cup of cilantro leaves, finely chopped
1 garlic clove, minced
2 tbsp of lime juice, plus more to taste
1 tbsp of olive oil
½ tsp of paprika
½ tsp of ground cumin
½ tsp of sea salt, plus more to taste
¼ tsp of ground black pepper
Ground cayenne pepper to taste for spice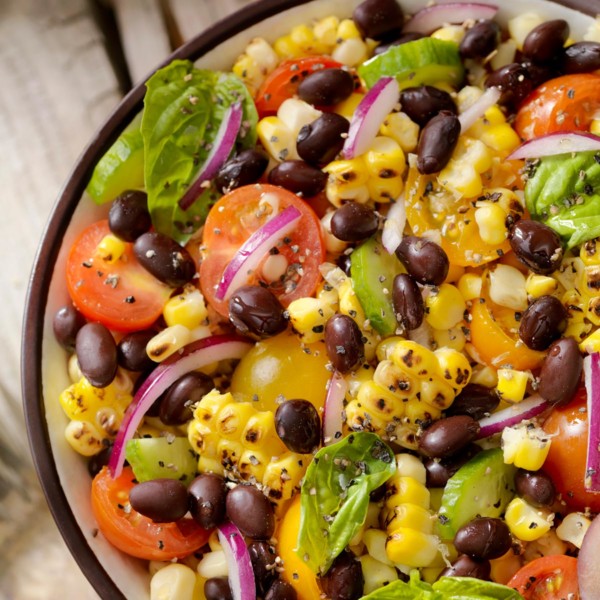 Instructions:
Toss the first seven ingredients from the list together in a large bowl.
To make the dressing, whisk the rest of the ingredients in a cup until blended well together.
Drizzle dressing over the bowl and toss to mix.
Taste and season with more lime juice, salt, and cayenne pepper as needed.