In 2008, the category 5 hurricane, known as The Great Recession, slammed into the retail world. As many retail chains closed stores or disappeared altogether, Pete's family business Peterbrooke Chocolatier was left on the brink of collapse. Sales tumbled in the fall of 2008. As a result of slipping financials, the bank called the mortgage on the factory as well as its line of credit, both together totaling $1,000,000. Peter and his family brought in new business partners and lost their business in a hostile takeover. After 20 years, Pete left a career in his family business with no income, no savings, and bleak future prospects.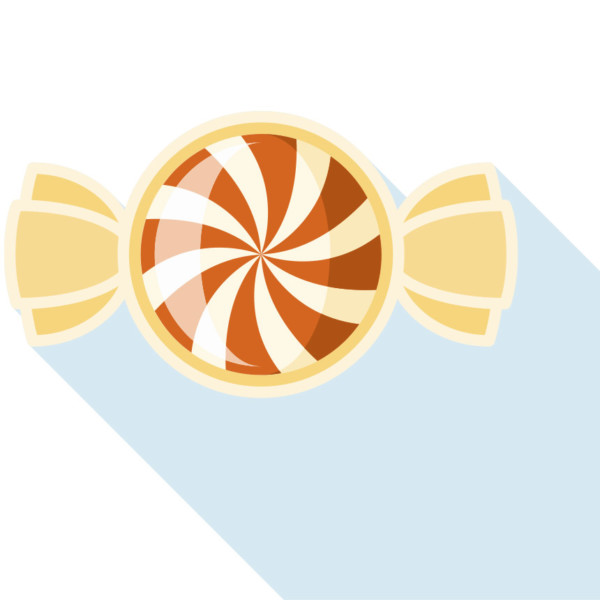 In the wake of his financial disaster, Peter went to work in his sister's Peterbrooke Chocolatier franchise during the day. At night, he created recipes and ideas for a new concept. He tested caramels, hard candy, fudge, sponge candy, truffles, taffy, and many other recipes as well. Allison, his wife, promoted their new concept called "Sweet Pete's" on social media and everywhere else. They participated in every charitable event they could get into. Before Sweet Pete's was open, Allison had created a following of over 1,000 Facebook fans. Nine months after being forced out of their family business, Pete and Allison opened Sweet Pete's for business.
In 2010, Pete and his wife Allison created Sweet Pete's on less than a shoestring. The two invested what little money they had into Sweet Pete's. Scant resources led them to the sleepy, historic neighborhood just north of downtown Jacksonville, Florida known as Springfield. Springfield was undergoing a revitalization that had stalled when the real estate market crashed. Many houses in the neighborhood were selling in cash transactions. Dane Baird, the Behringer's future business partner, purchased one such property. The two story, century old house at 1922 N. Pearl St. became the birthplace of Sweet Pete's.
Sweet Pete's location in historic Springfield was remote for a candy store. The setting seemed so absurd that Pete and Allison kept their plans quiet initially. There were no other retail businesses nearby.
The neighborhood had no foot traffic. Peter and Allison had to be creative in order to build their candy busi- ness. They took a new approach by not only creating a candy store, but an experience. Peter and Allison painted the house with bright colors. They colored the spindles on the front staircase to be a series of candy inspired colors. They hung whimsical and fun decorations. They found bright and colorful chandeliers for lighting. They also created interactive parties, classes and field trips, where people of all ages could learn about candy making. Pete filled the store with a variety of hand crafted chocolates and candy. In addition, he also brought in a wide array of unique and hard to find candies and chocolates.
A turning point in the business came when Sweet Pete's offered candy cane classes. Groups of people, including families, church groups, and elementary school field trips could visit the store and make candy canes for their Christmas trees. Word spread quickly and before long people were coming from all over northeast Florida to experience Sweet Pete's. Although their location was poor for a retailer, Pete and Allison were able to grow Sweet Pete's by helping people experience the magic of candy. Customers were not merely customers. They were friends and family.
They were guests in Sweet Pete's "home" where they could relive their best candy memories, sweet memories of simpler times. Customers were also guests who were creating new memories with loved ones. Out of the pain and suffering they experienced with the collapse of their family business, Pete and Allison created a fun and magical place for people of all walks of life – everyone's candy store.
By the fall of 2013, Pete and Allison were faced with having to walk away from the business they created. Pete, Allison and Dane had competing expectations and had different visions for their company. Pete and Allison wanted to pursue a fundamentally different direction than Dane.
Because Pete and Allison owned 50% of the company and Dane owned 50%, Sweet Pete's was at an impasse. After a contentious argument one afternoon, as well as a few glasses of wine, Pete and Allison applied for a spot on CNBC's The Profit. In the spring of 2014, Sweet Pete's was featured on season 2 of the show. Marcus Lemonis (host and entrepreneur) purchased Dane's shares and became Pete and Allison's partner.
Sweet Pete's is now the largest candy store in the Southeast. Pete makes and sells over 1,000 different varieties of candy. Marcus moved Sweet Pete's to a giant location, one of the top 10 endangered historic buildings in northeast Florida.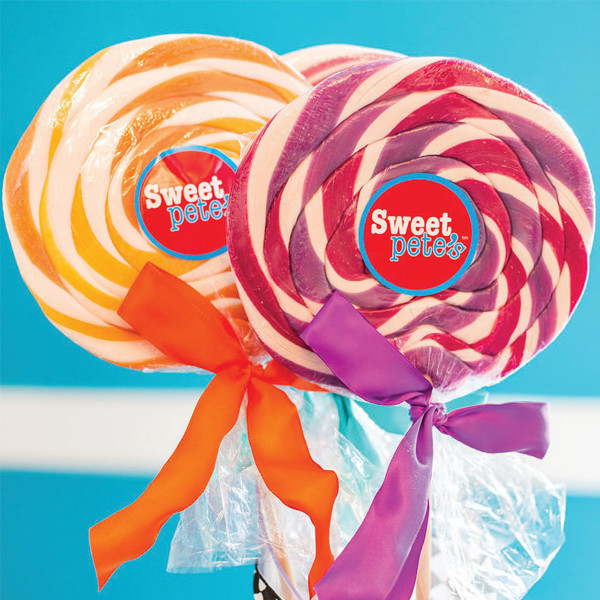 Located in a 23,000 square foot Victorian era mansion in the heart of downtown Jacksonville, Florida, Sweet Pete's is not only a candy store, but an experience.
The inside is bright and colorful with candy around every corner. Sweet Pete's continues to decorate with a new theme for each season. People from all walks of life, from all around, come to take a candy class, tour the building, get a treat at the dessert bar or eat at the Candy Apple Café. Experiencing Sweet Pete's is not only about delicious candy, but about joy and happiness.
Sweet Pete's is now in a variety of cities, including its home location in Jacksonville, Florida.
About Peter Behringer
Peter Behringer (Sweet Pete) has been a passionate candy maker for 30 years. While growing up in the family chocolate business (Peterbrooke Chocolatier), he learned not only of the art and science of candy, but also the magic that candy can create. He graduated from the Gus Pulakos RCI Candy School in 1998. Upon graduation, Behringer returned to the family business where he helped franchise and grow the company into a regional brand with 33 stores. In 2010 he and his wife Allison founded Sweet Pete's Candy – a boutique candy store in Jacksonville, Florida featuring hundreds of confections, many made by hand, as well as classes that teach guests how to make their own candy.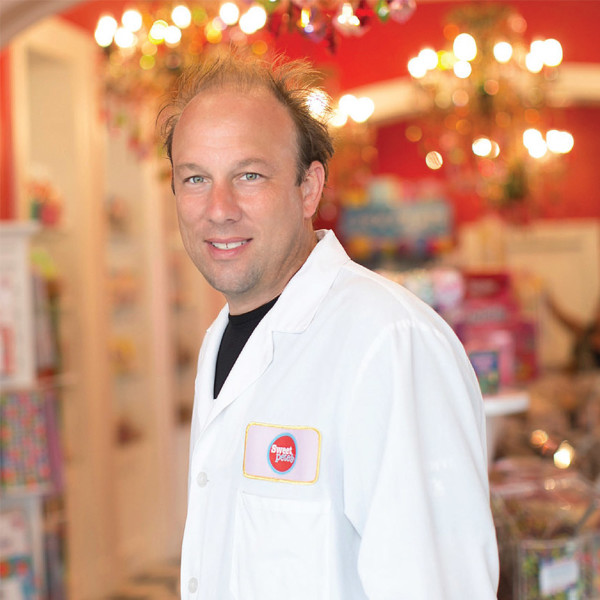 Whimsical and fun in its presentation, Sweet Pete's has attracted visitors from all over. Each season features new decorations and themes. Peter and Allison Behringer, along with their partner Marcus Lemonis, own and operate the 23,000 square foot landmark candy store in the heart of downtown Jacksonville, Florida, along with sister stores located around the country.