Consumers have so many choices when it comes to interior house paint, from multiple styles of sheen to millions of available colors. Selecting the right shade from stacks of swatches is the easy part, however. Thinking through all the other variables is a little trickier. Don't break out the brushes before first carefully considering these tips: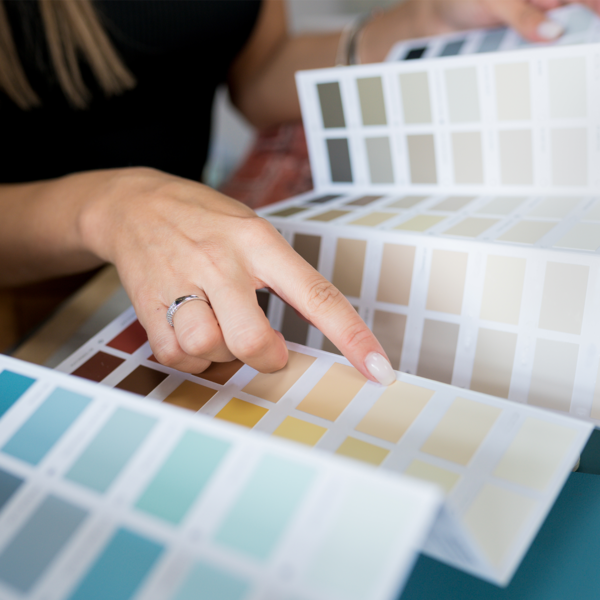 1. Look for Classic Colors with Staying Power
I love going to specialty paint stores where you can see the full spectrum of paint options, from tried-and-true classics to new color trends. You can see what's happening in the marketplace, all the so-called colors of the year (every major paint company promotes their own chosen shade du jour). You can also see which colors are part of the core lineup. These are colors that have stood the test of time.  I gravitate toward these colors. 
When I'm renovating or building a home, I tend to stay away from niche colors or colors that are on-trend today.
I don't mind trying these trendy colors in bedding or with pillows, where I can exchange them more often. But when it comes to floors, walls, tiles–things that are going to need to last a decade—I try to stay right in the middle of the strike zone.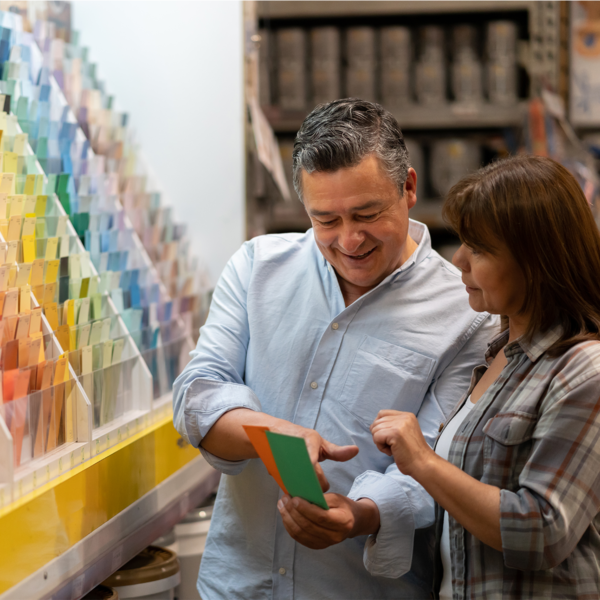 2. Choose Tried-and-True Over Designer Brands
There's a huge range of price points when it comes to paint. And it's one of those things, like buying diamonds, where you don't really know why one gallon of paint would be $12 and the other gallon of paint would be $90.
True professionals would argue that there's a big difference in the materials, quality and the fleck inside of a designer brand versus a discount one. But for an average homeowner, these subtleties matter less than the substance.
You want to make sure that you get a reliable paint, a paint that's been tested for all the chemical issues that have existed in the past, volatile organic compounds and other toxins. 
If you go to a big-box retailer or purchase paint from a known brand, you should feel pretty comfortable that you're making a safe choice.  
3. Find the Right Finish for Your Lifestyle 
I like paint that I can touch up on an annual basis and keep it looking fresh. The type of paint that you choose will matter when it comes time for this regular maintenance.  
If you pick a high-gloss paint, it's hard to replicate a year later, because the sun has faded it. If you pick a matte paint, or you pick an eggshell, it's easy to repaint, but there are other factors to consider as well. If my kids scrape the wall and I just kind of paint over it, you'll see a difference.  
That's why you always want to talk to an expert at the store and explain what your life is like at home. "I have three children under the age of 10. They bang into my walls. What sort of paint finish do you recommend?" They'll tell you.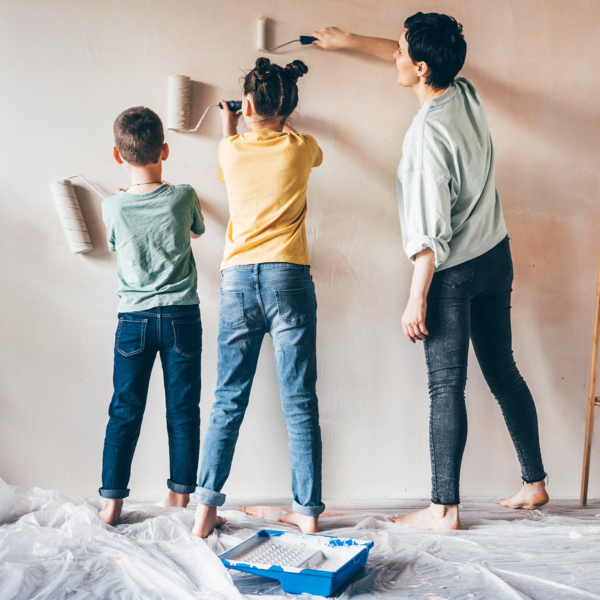 4. Washable is Always the Way to Go
I like paint that's wipeable. When I was young, my mother used a lot of hairspray, and my dad would say to her, "Your hairspray is all over the walls, and it's leaving all these marks." Well, we ended up getting a better kind of paint that you can wipe. 
Nowadays, I like to cook. I make tomato sauce a lot. Yes, I have a backsplash, but sometimes I walk away and the sauce boils and splatters everywhere. Not everybody has a backsplash, either. So, you want to make sure the paints you use are wipeable.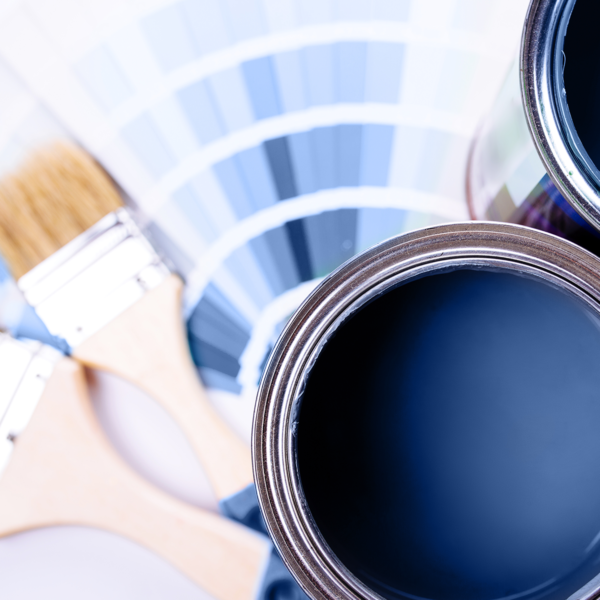 5. Buy an Extra Pint
When I buy my paint, I always buy one pint extra, and I keep it marked in my storage for later touch-ups. That's because I worry that the next time I go back a year later, the color will not match. Even though the paint code may stay the same, other things could change. Maybe it got shaken differently. Maybe the dye changed. Maybe the person that makes it has mixed up the formula. When it's all made at the same time, I'm not going to run into an issue down the road.
Be Ready to Answer These Questions About Your Interior Paint Needs.
How you use your home should always inform your paint-shopping decisions. Consider: 
Are you painting the ceiling or walls?  
Are you painting a kitchen or bathroom? 
Do you live with young children?
Does your home get a lot of sunlight?
Will your use of this area change over time? 
Before you start painting, think about the scope and the details of the project, including: 
Will the interior paint colors you choose allow you to easily change accessories such as pillows and artwork to complement it? 
Is the paint washable?  
How many gallons will you need per room? 
Does the finish suit your lifestyle?