Technological advances and improvements have provided us with plenty of ways to implement additional layers of security and protection into our everyday lives. While home security systems are not new and have been gaining in popularity in the past few decades, the idea of a smart home is newer, yet is becoming more and more commonplace with each passing year. Smart home solutions can help you to monitor temperature, set mood lighting, and even monitor specific rooms and areas right from the comfort of your very own smartphone. Investing in smart home technologies can help you to gain complete and total control over each area of your room, from lighting and temperature to locks and notifications.
What is a Smart Home?
A smart home is a home that utilizes smart devices and automation through wireless or LAN wired internet connection in order to manage and maintain specific areas or devices in the home itself.
Some of the most common types of smart home technology used today include:
Smart home thermostats
Security systems
Motion detectors
Window and door sensors
Smart home plugs
Magic mirror kits
Wireless charging pads and coasters
LED/wireless picture frames
Media and entertainment hubs
Alexa/Google Echo devices
Lighting control
Why Are Smart Homes Cool?
Smart homes and smart home technology are considered trendy and cool for a myriad of reasons. Smart homes are completely personalized and customizable to your own wants and needs as an individual and even as a household. Programming your thermostat to remain at a steady and consistent level is not only a way to remain comfortable in your home year-round, but it also eliminates the hassle of tampering with and changing your thermostat's level throughout the day manually. With a more hands-off approach to monitoring and managing the temperature throughout your home, you can also save money due to wasting less electricity and energy altogether.
Smart home technology used to provide security with cameras, motion detectors, and sensors is also extremely trendy and offers peace of mind for individuals who spend a lot of time traveling or out of the home. Monitor cameras in real-time, record videos of detected motion, and keep track of your home and property from anywhere in the world with new smart home security technology in place.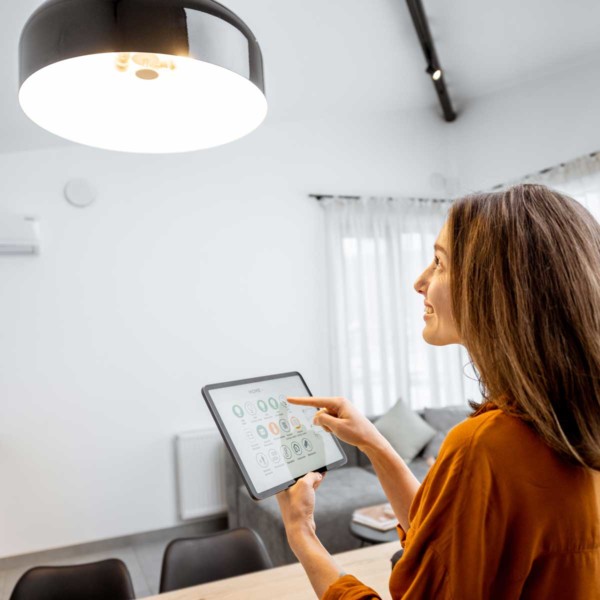 In addition to providing security as well as comfort, smart home technologies can also provide cool trends and personalization that have previously not been available to the general public. Whether you have a penchant for mood lighting or if you love to hear your favorite playlists on-demand, you can do so with smart home technology. Smart homes provide the opportunity to adjust lighting within seconds or stream your favorite music or media instantly with just a few words. With the use of smart home plugs that can be programmed on a whim, you can also control various devices and connected electronics from traditional lamps and television sets to coffee makers and crockpots.
Revolutionizing Homes for the Elderly & Disabled
Smart homes are revolutionizing the way we work, live, and play, and can significantly improve the quality of life of those who struggle to complete daily tasks on their own or without assistance. With smart home technology in place, individuals can eliminate the need of an assistant or nurse to complete various chores as well as tasks such as changing the thermostat, starting the coffee pot, or even checking security cameras.
Using smart technology can provide the elderly as well as the disabled with an entirely new sense of freedom and independence. Whether a person is simply getting older or is physically disabled, smart home devices can be fully customized to suit and fit needs on an individual basis for complete and total personalization.
Today's Smart Home Benefits
Using smart home devices and technologies in the home today provides numerous benefits and advantages that are sure to come in handy for years to come. Just a few of the most notable benefits of having a smart home or using smart home devices today include:
Centralized Management
With smart home technologies, you can access and monitor your home's gadgets and gears from one centralized location. With a proper smart home setup, you'll be able to access lighting, security, locks, sensors, and even media smart home gadgets all from one application or space.
Valuable Insights
Once you have a smart home security solution or any type of smart home technology installed in your home, it is much easier to gain valuable insight into the inner workings of your household as well as energy and water usage and waste. You can utilize smart home technology to learn even more about your own living and consumption habits to make more meaningful changes to how you live each day in the future.
Eco-Friendly Benefits
Using smart home devices including thermostats as well as energy monitors is a way to cut back on and reduce energy and electricity waste. Additionally, many eco-friendly appliances made today are also smart home compatible, providing you with the ability to implement major and minor appliances throughout your kitchen and home into your smart home management platform.
Remote Control From Any Location
One of the biggest attractions of smart technology as well as home security systems is the ability to control your home's system from just about any location with a working internet connection. Remote control of your home is optimal for those who travel frequently for vacation or even those who are regularly out of the home for work purposes.
Insurance Rate Reductions
In some instances, it is possible to lower your homeowner's insurance with a new home security system in place. With the use of smart home technology, reducing your overall homeowner's insurance is much easier than living in a home without a smart home system or security solution of any kind.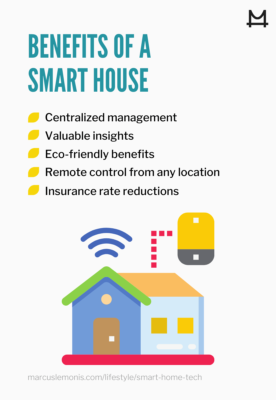 List of benefits of having a smart home
Security
The biggest industry for smart technology today includes the security and home security markets. Investing in a new home security system provides you with plenty of freedom and flexibility, especially if you opt to build your very own smart home security system from the ground up. It is now easier than ever to create a smart home security system on your own with individual cameras and monitoring systems, regardless of your budget. Making the investment into a smart security system can provide you with peace of mind while also minimizing your risk of becoming a target.
Today, home security systems that use smart technology provide many different types of tools and security equipment to choose from to help get your solution up and running as quickly as possible.
Some technology and smart security equipment to consider when building your very own home security system may include:
Traditional security cameras with automatic detection (interior and exterior cameras available)
Night vision-enabled security cameras
Motion detection cameras
Window and door sensors
Home security systems with one centralized control panel or hub for easy and remote access on-the-go
List of the security benefits from having a smart home
Smart Speakers
Smart speakers have also become extremely trendy and popular, especially as they have become much more affordable. Smart speakers may include well-known brands such as the Amazon Alexa as well as the Google Echo or Dot. Additionally, smart speakers are also available as standalone third-party speakers that feature wireless Bluetooth connectivity solutions and options. With a smart speaker, stream your favorite media, music app, or another compatible network with the use of your computer, voice, or smartphone.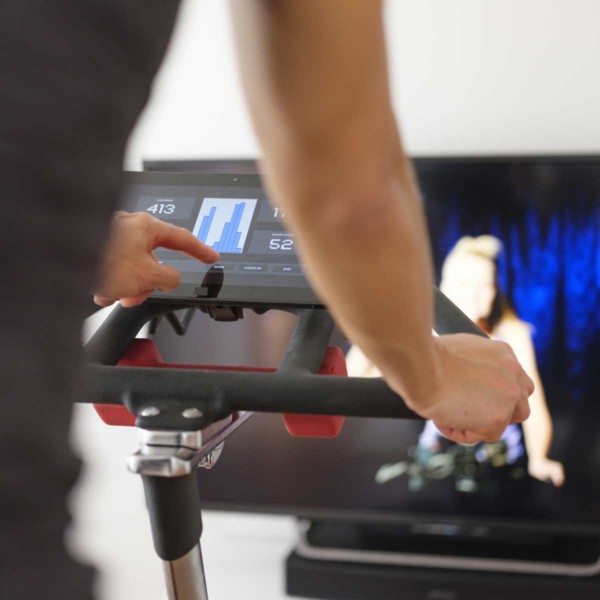 Home Gyms
Smart technology is expanding beyond security and smartphones. Gym equipment manufacturers and providers have discovered the benefits of utilizing smart technology to allow consumers to adjust settings on electronic workout equipment, track and monitor your pulse, steps, and overall calories burned, keep track of your exercise routines, change intensity modes, and even monitor your results in real-time based on specific goals you have set for yourself.
Smart Kitchens
Investing in a smart kitchen is one of the most popular trends for those who are leaning into smart home devices and solutions for their own homes. Smart kitchens may include eco-friendly dishwashers, refrigerators, sinks, and even smart appliances. Kitchen appliances that are compatible with smart technology will often work with any smart security or wireless system you have in place.
Using smart kitchen appliances is a great way to monitor energy usage and waste while also reducing overall electricity bills. With smart kitchen appliances, never worry again about leaving a stove on with the ability to check the status of your appliances and kitchen gadgets instantly with the use of a smartphone app or centralized online smart portal.
Cleaning Products
Smart home technology has also expanded into cleaning products used to vacuum, dust, and sweep automatically. The Roomba, an automatic smart vacuum, was originally released in 2002 but was priced significantly higher than most average vacuum cleaners. However, over time, the vacuum and its autonomous smart software and technology have become more affordable to the general public, contributing to its rise in popularity throughout the market and within smart home communities. Using smart home technologies to assist with cleaning your home is a great way to spend more time focused on family, work, and recreation.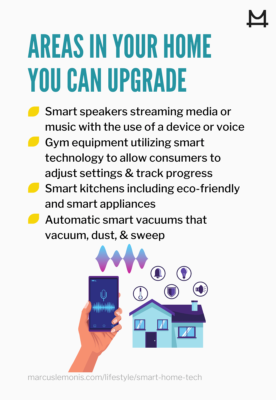 List of areas in your home that you can upgrade with smart technology
The Future of AI in Homes
As the use of smart technology continues to gain popularity and become more common in today's society, there is no telling what the future of AI in homes may be. As AI machine learning becomes more prevalent and useful in our everyday lives, there is likely to be continuous rapid development of smart home technology and solutions for the home that are more convenient than ever. Making an investment into smart technology now is most likely to result in a high ROI for you in the future.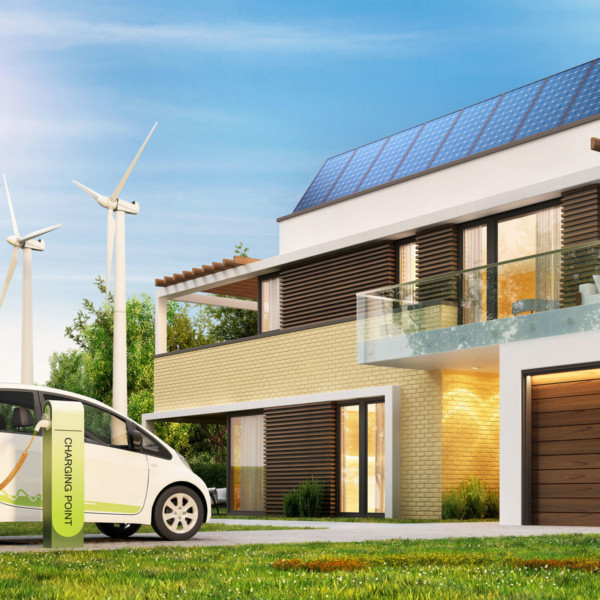 Resale Value and the Potential for Smart Home Investments
Whether you intend to keep your home for years to come or if you are thinking of listing it on the open market, smart home technologies and systems can help to increase the overall resale value of your home and property. Depending on the type of smart home technology you have installed in your home as well as its universal compatibility, smart home solutions can significantly add to the value and demand of your home.
While smart home technology may not be readily available or installed in every home today, it is becoming more popular and trendy than ever in a fast-paced technologically-driven world. Whether you are looking for ways to increase the overall value of your property or if you are simply seeking new convenient technologies that can help you in your day-to-day life, a smart home solution may be just what you need to feel complete in your living space.
ChristiesRealEstate.com. (2020, January 21). Smart home trends shaping design for 2020 and beyond.
Retrieved from https://www.christiesrealestate.com/blog/smart-home-trends-2020/

DiClerico, D. (n.d.). 5 smart home trends straight from CES 2019. Retrieved from https://www.homeadvisor.com/r/smart-home-trends-from-ces/

Marr, B. (2020, January 13). The 5 biggest smart home trends in 2020.
Retrieved from https://www.forbes.com/sites/bernardmarr/2020/01/13/the-5-biggest-smart-home-trends-in-2020/#2414af92389b