Interior designers are one of the greatest assets of home design. They may seem like an added cost, but in many cases, interior designers offer services that will help your renovation succeed without breaking the bank. When used effectively, interior designers can actually save you money as they guide you through the renovation and home design processes. Should you hire an interior designer for your next project? Read on to help you decide.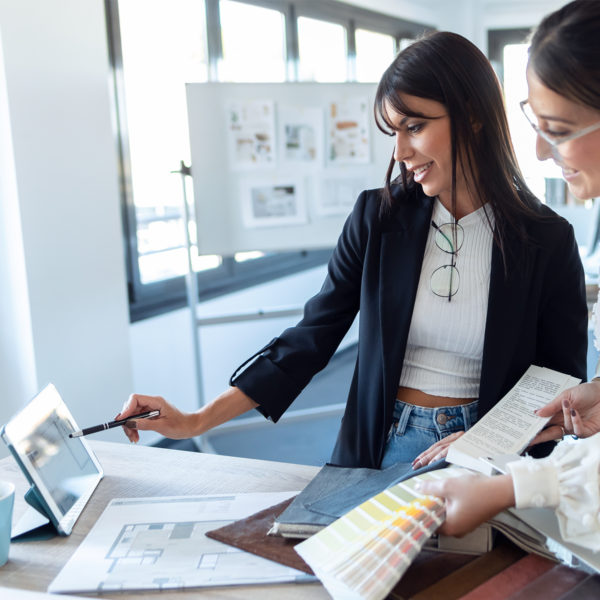 Find an Interior Designer for Your Budget
An important thing to consider is that a designer doesn't buy products at the same price that you could. Typically, they get what's called a trade or designer discount. So, it's okay that you bring in a designer to help you in your family along if you're going to be making a lot of purchases, because the designer's fee can usually be accounted for in the delta between what you're able to buy it for and what they're able to buy it for. That trade discount is essentially their fee. 
More sophisticated designers will of course be more expensive but there are options for those seeking design help on a budget. Try to find a designer who is a recent design school graduate, or designers known for working on smaller homes and projects. Even if you only want to engage them to help with a room or two, as opposed to an entire home or larger-scale project, there are still benefits. 
Questions To Ask An Interior Designer
To find an interior designer whose style you admire, check out online portfolios and Pinterest Boards. When you find one or more, schedule an initial consultation and ask the following questions: 
How do you charge? (For example: flat fee, hourly, percentage of project cost, commission on purchases)

 

What services do you offer?

 

What relationships do you have with tradespeople?

 

Can you provide references from other clients?

 

Please tell me about a recent project.

 
Experience the Benefits of Working with Designers
Many interior designers bring with them a network of contractors and other resources that you'll need to complete a home renovation. I've had designers with a serious Rolodex, who have served as a source for tradespeople such as electricians, plumbers, and carpenters—and provided references to assure me that they're respected in their fields.  
It's not only the expensive designers who bring these sorts of resources.
Even if your budget allows for you to hire a designer for a room or two, the investment will be worth it.
Don't just think of interior designers as some luxury item through your renovation. Think of them as a tool and a resource. You may have to negotiate their financial arrangement upfront. And you may have to be honest with them and say, "Look, I can only afford to do this room with you today, but in the future, I will hopefully have more opportunities to hire you." 
Try Using E-Design Services
E-design allows you to work with a designer from anywhere in the world using video conferencing, email, and other electronic means to reimagine rooms, make decoration adjustments and more. If you're looking for a full interior design experience, this isn't the solution for you, but if you are willing to manage the implementation of the design, then e-design offers several advantages: 
It can save you money. 

 

It can save you time. 

 

You can work with top designers at a fraction of the cost.

 

It gives you greater control over the process.
How it works varies depending on the package and designer you choose. A typical e-design service will start with a video conference consultation. The designer will then work with you to create a design for a room or rooms. From there, an introductory package may include a concept board and shopping ideas while other packages can feature virtual room walk-throughs, floor plan designs, trade discounts and more. You will end up executing the design, but you will have the benefit of professional design services.