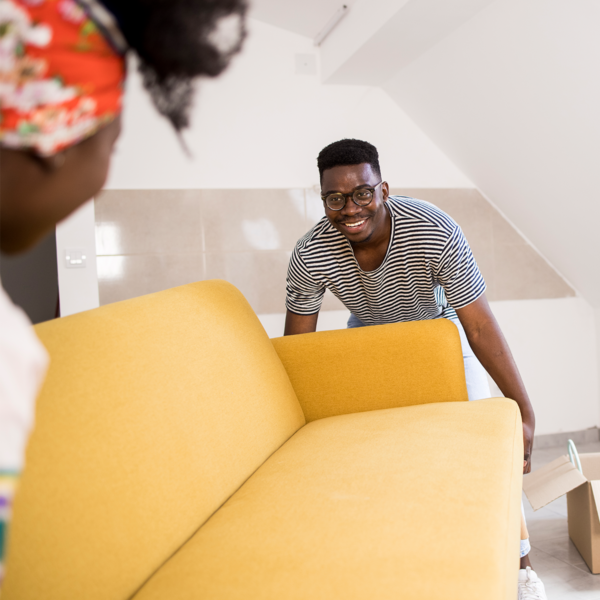 How to Factor Furniture Into a Renovation
Renovations generate so much activity that it's easy to overlook a key component and expense of your home: furniture. With all the demolished walls, reimagined room layouts and big-ticket items like kitchen cabinets dominating your attention, it's important to take time and consider how you'll furnish your renovated home. Here are simple ways to incorporate a furniture budget into your renovation: 
1. Think About What Can Be Reused
It's not financially practical to re-furnish your home every time you renovate. If you're changing the function of the room, you're going to have to account for that in your budget. But you can also figure out ways to repurpose furniture—particularly structural furniture with good frames. And it's not expensive to reupholster.  
Granted, if the cushion on the couch is worn out after 50 years, you may have to invest in adding new fill, cushion or foam. But the frame is the most expensive part of the original purchase of the furniture. You can change the look of a room by re-upholstering.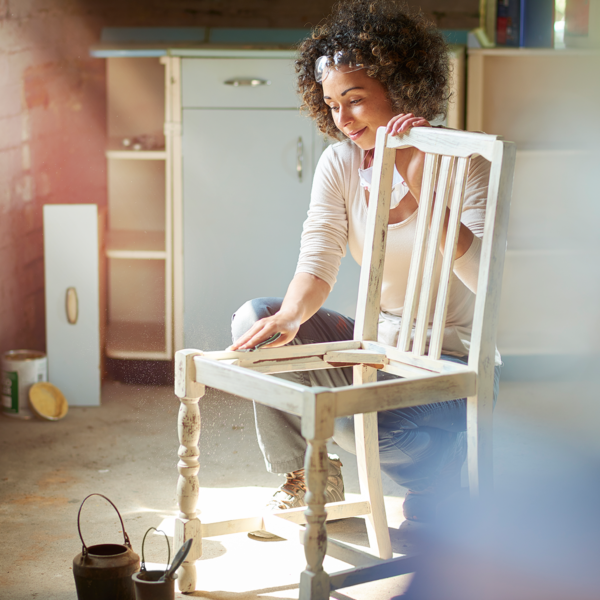 2. Consider The Reasons to Reuse Furniture
There are two reasons that I like to repurpose furniture. One is obvious: budget constraints. There are inexpensive ways to refinish, re-stain, repaint and re-purpose case goods, which are wood-based products.  
But there's another reason that is discounted too much. When you are renovating your home and creating something new, it's important to keep something familiar, to keep some level of history and memory of either your parents or other family members. The home isn't meant to be a showroom; it's meant to be your home.  
If one particular piece of furniture is passed on from generation to generation, and you can repurpose it in a way that fits into your re-designed space, take advantage of it. Even though it may not be recommended by a traditional designer who would say, "Oh, that doesn't fit the mood, that doesn't fit the motif," who cares? At the end of the day, my grandmother gave it to me, and I don't care what it looks like. She's more important to me than the look of my house.  
Don't dismiss the importance of memories because you didn't see a piece of furniture in a magazine, or because your interior designer told you it wasn't right.  
How do you adapt a piece of furniture that might not typically fit into the design? You can paint or reupholster with colors to make it work. You can add tile to the side of certain pieces, or sand it down and restain it. For a hutch or other free-standing piece, you can take the doors off and turn it into something totally different.  
It's the memory of the furniture that matters more than anything, and it's not about the money. It's about keeping things alive. 
3. Know When You Will Need To Buy New Furniture… And Budget For It
I encourage people to shop for furniture in advance and make it part of the overall budget.  
When you change the shape of a room or knock down a wall, you open up the floor plan. Now, you will probably have to consider an investment in furniture that fits the new layout. For instance, if you change the shape of a room by knocking down a wall, taking your old dining room and kitchen and making it one big, great room, you're going to have to invest in soft seating.  
When creating a renovation budget, I strongly encourage people to factor in and shop before you knock a wall down to understand how much to budget for furniture as part of the renovation. 
When people budget for a renovation, they consider how much it will cost to add new tile, buy wallpaper, change paint, invest in new light fixtures. What typically is not part of that is new furniture. 
4. Beware The Furniture Credit Trap
Too often, people forget to factor furniture into a renovation. They budget $19,800, spend it on construction costs and the items mentioned above, and then they're out of money. That's when they realize they need new furniture.  
The next mistake? They finance furniture either on their credit card or with the furniture company. Now, they get themselves into a financial pickle.  
Furniture retailers know it's going to happen. The number one thing that is financed in a home today, other than the home itself, is furniture. And most home furniture companies are actually not furniture companies. They're finance companies. And they use furniture as the vehicle to generate their finance income. So they know that people do these renovations, they know that people buy new homes, and they know that the homeowner isn't considering furniture as part of the home acquisition budget or the home renovation budget. And they're able to monetize that mistake by homeowners.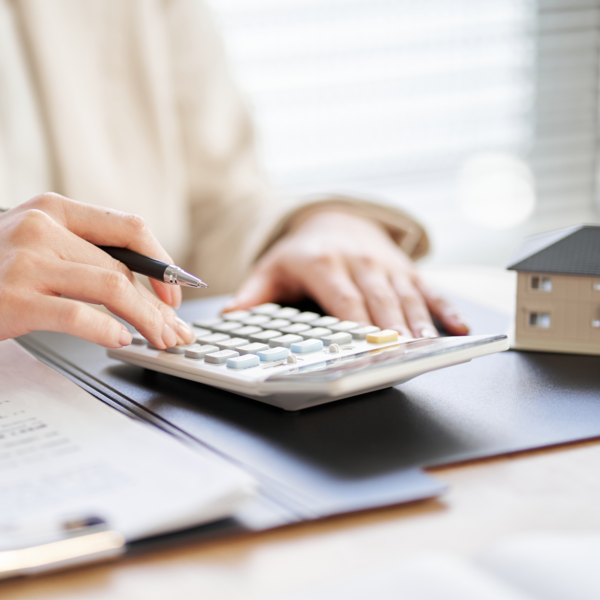 5. Know That Financing Furniture Isn't Like a Car Loan
Unfortunately, homeowners are financing their sofas in a less attractive way than they are financing their cars. They are lured in with a no-money-down, no-payments-for-180-days type of financing. And homeowners have this sense of freedom or luxury for a short period (or a longer one—some interest rates on furniture don't kick in for up to two years!). But on the 181st day of no payments, no interest, the real interest rate kicks in, and it's a double-digit interest rate that surprises people and tacks on to the original purchase price.  
And now instead of buying $4,000 worth of furniture, you're buying $4,000 worth of furniture on an annualized interest rate of 13 to 15%. Nobody hid it from you. You just didn't anticipate it. 
A better strategy is to wait a month or two before undertaking a renovation and save more, even selling old furniture or making tough renovation choices. Anything is better than taking on debt that will affect the satisfaction you gain from a new renovation.