Whether it's staying overnight in a national park, or enjoying a weekend stay at your favorite RV ground, now more than ever people are seeking ways to get out and enjoy the fresh air in the great outdoors. There are few activities that provide the sense of serenity and joy that camping does. Plus with today's new normal, it's truly the best way to get out and about while practicing social distancing all at the same time. As camping trends rise throughout the year, it's time to take a look at some of the latest innovations that are sweeping the industry. Here are a few of the growing camping trends that are here to stay.
Tech Over Traditional
One of the biggest camping trends is the rise of use in technology. Similar to our daily lives, new tech is here to stay and become an integral part of our camping routines. Today, consumers are looking for enhanced technology over traditional accessories when they're packing for a weekend stay in the wild.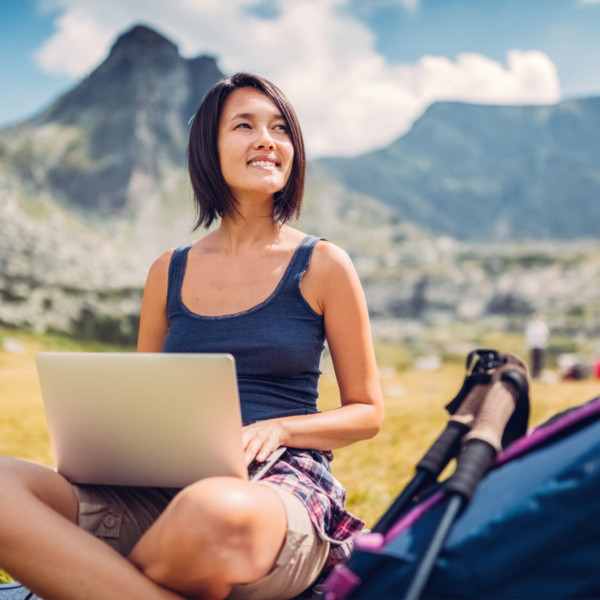 New technology is here to make our camping experience easier, more connected, and more comfortable. Items such as satellite phones, GPS trackers, and even WiFi systems for RVs which help travelers navigate through campsites while remaining connected, are quickly becoming some of Camping World's hottest sellers. Another popular category of tech accessories is mosquito repellers, keeping campsites free and clear from those unwanted bug bites. As much as we have the urge to go back to our roots and disconnect while camping, there's no question that being totally off-the-grid has become a trend of the past.
Eco-Friendly Accessories
As society moves towards new methods to help conserve the environment, campers have become more eco friendly as well. One camping trend that has been steadily increasing for years has been the adoption of environmentally conscious accessories. No longer are campers overpacking their bags with unnecessary items or products which are harmful to the environment. You won't find many plastic water bottles or paper plates as many people are opting for reusable dishes and reusable bottles or bladders. Items such as compact and fully disposable meals fly off the Camping World shelves as well. Even accessories such as fully disposable solar-powered compact grills and lanterns are increasingly in high demand, as campers are making a conscious effort to limit polluting campgrounds and help preserve our planet.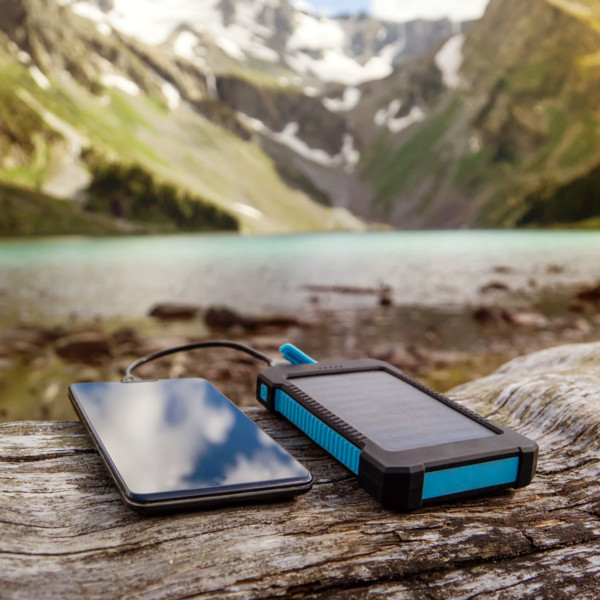 Innovative Accessories
The biggest camping trend has been the demand for new innovative accessories that can be used by both hikers and campers. People want to limit the amount of stuff in their travel bags, especially while hiking. So any item that can double its use holds greater value for customers. Accessories such as a carabiner that houses multiple tools or a next level generator, have been some of the most requested items at Camping World stores around the country.
Structured Excursions
A new generation of campers is establishing innovative methods and camping trends that shift the future of the industry.  Now, younger outdoor enthusiasts favor structured group activities over alone time in the wilderness – This means guided hikes or outdoor tours and group camping activities with friends and family. Yes, there will always be the segment of campers looking for a sense of solitude as they reconnect with nature. However, moving forward expect to see more communal camping sites filled with groups looking to create memories together.
Adventure Activities
Part of the fun of camping is the adventure of putting yourself in a completely different environment than normal. That's why so many campers are actively seeking new activities when exploring the wild. Rock climbing is a fantastic adventure often providing picture-perfect views upon reaching your rewarding endpoint.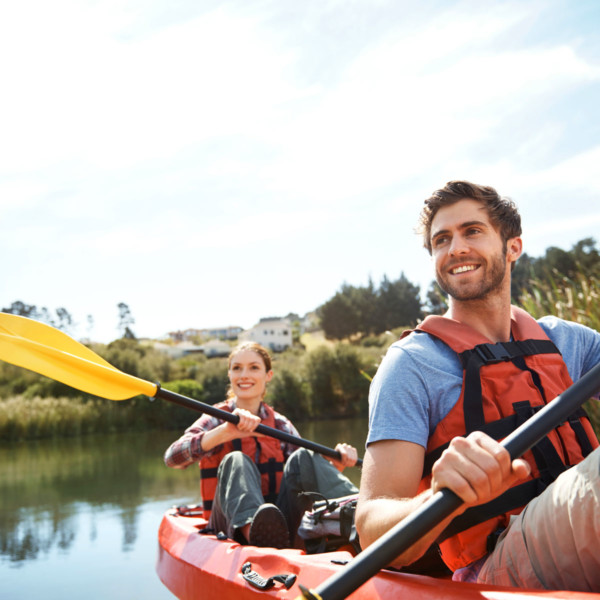 Kayaking is a great way to get out on the water and take in the peaceful serenity of a beautiful lake. Mountain biking has rapidly become one of the most sought after camping activities, providing a sometimes grueling exercise coupled with the joys of biking through the lush grounds of a national park.  These are all just a few of the more popular camping trends amongst the younger, more active campers seeking new ways to enjoy their getaway. The fresh air and sense of pride while reconnecting with nature serves as the perfect backdrop for exploring new adventures.
Healthy Over Convenient
Health and nutrition have never been more important in our society. And now it's just as important to campers. Outdoor enthusiasts are looking to fuel their bodies with nutritious healthy snacks and meals rather than scarfing down a quick bite. Instead of lugging around a ton of fatty and processed foods that are easily accessible, campers are doing their due diligence to find more healthy options. Items such as pre-cooked all-natural meals or multigrain nutritional bars are some of Camping Worlds' most sought after food products.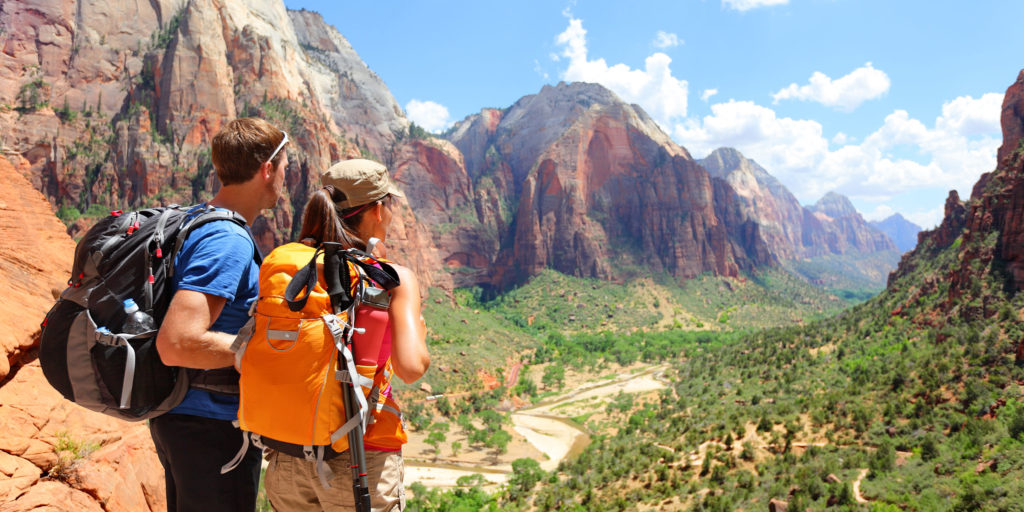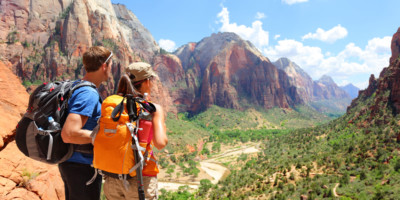 Instagram-Worthy Destinations
One of the best parts of getting away on vacation is filling up your Instagram feed with incredible wanderlust pictures. Few shots are as spectacular as the ones taken surrounded by the beauty of nature while camping. That's why traveling to Instagram-worthy destinations has become such a popular camping trend over the past several years. In fact, some of Instagram's biggest influencers have flocked to destinations all over the country to get that perfect picture for the gram. Assateague Island is a salt-crusted sanctuary full of marshlands and breathtaking, windy beaches just off the coast of Maryland and Virginia. Many campers pitch tents right on the beach and get pictures with the famous herd of wild horses living on the island.  Zion National Park in Utah is another Insta-camper's dream destination. Pictures of Zion's twisting rock formations are sure to garner hundreds of likes.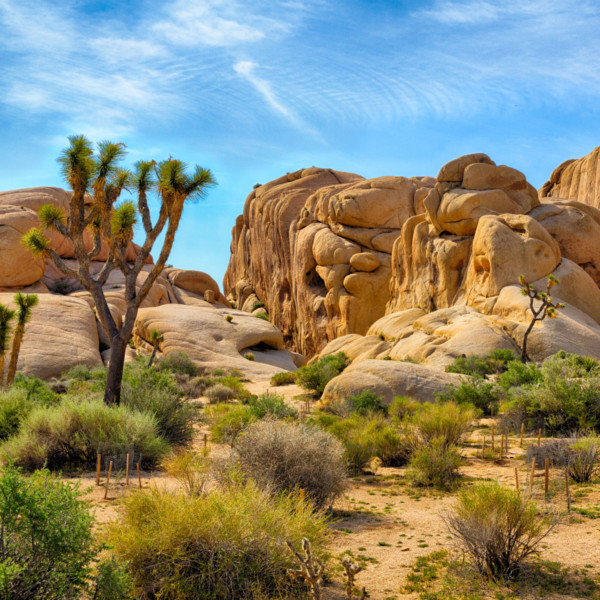 And of course, who could forget Joshua Tree National Forest in California. Joshua Tree, as it's more commonly referred to, is arguably the most infamous Instagram campsite on the planet. Joshua Tree's uniquely crazy tree shapes paint a perfect backdrop for a memorable picture with friends and family. Or capture a beautiful portrait of a tree silhouetted against a sunset. Some prefer the classic snapping of a selfie while standing on top of one of the park's many giant boulders. The Joshua Tree National Park offers eight campgrounds, half of which require reservations while the other half are first-come, first-serve.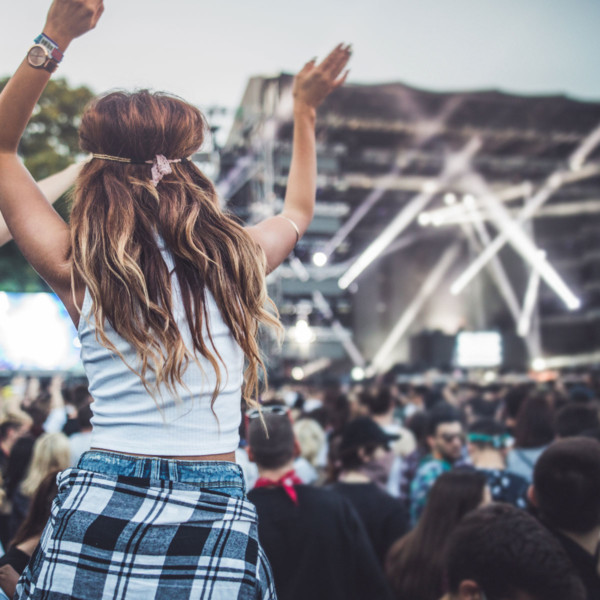 Music Festival Camping
Music festivals have truly evolved over the years into more than just a celebration of live music. Most festivals last more than a day, allowing people the opportunity to camp onsite and enjoy the space even when the acts have left the stage. In fact, most festivals even offer specific campgrounds and RV areas. For example, the FireFly Festival in Dover, Delaware is considered by many "The Great Atlantic Campout." Attendees can choose to spread out along several massive lots for tent camping, RV camping, and different levels of glamping. 
The Electric Forest Festival held annually in Rothbury, Michigan is all about building community through camping. When purchasing a festival ticket, guests can choose to bundle it with general admission camping, exclusive "VIP" camp spots, RV spots, tiny homes, cabins and more. And for those who didn't plan ahead, they can rent a tent while at the festival.  These are just a few of the many festivals giving people the opportunity to gather with their friends and make an entire vacation out of the unique experience. Aside from the stacked music lineups, the camping aspect has become the biggest draw for music festivals, especially as younger people are using camping as a way to spend quality time with their friends and family.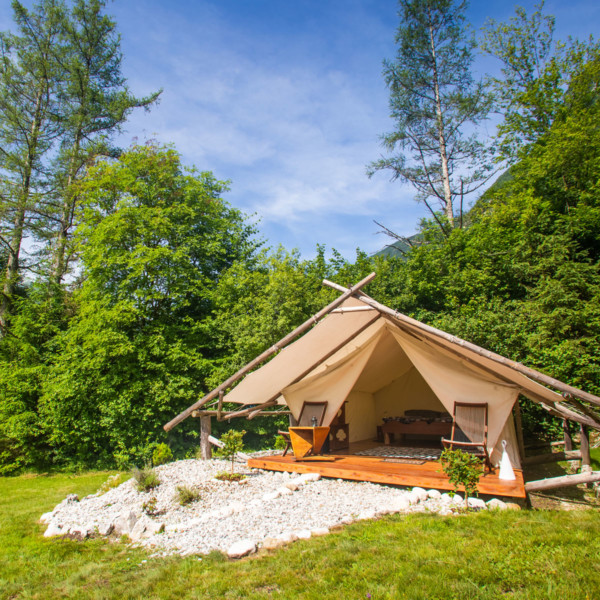 Glamping
One of the most popular camping trends is luxury camping or as it's more commonly known, glamping. The art of glamping can be enjoyed in a variety of ways depending on the camper. For those who want to be close to nature with upgraded comfort, luxury tents are the way to go – Although, some prefer to enjoy the extra amenities found in an RV when glamping. Some hotels are even offering glamping areas for their guests to feel the surroundings of nature, coupled with the resorts' array of luxury services.  As the luxury camping trend continues to grow in popularity, so do the options available to customers.
There Has Been a Shift Towards Local Camping
One of the more surprising camping trends is the shift towards local camping. There was a time when camping trips took place away from home, providing a rare glimpse into a new destination. However, more campers are choosing to stay domestically and travel smaller distances, rather than traveling out of state, or even to a foreign country. The upside of this camping trend is that it gives people the opportunity to rediscover the beauty of their local communities. This includes national parks which always offer a rich camping experience amongst our country's most beautiful scenery. 

List of 2021 camping trends
Time To Start Packing! 
As more people continue to explore nature and experience the joys of camping, more trends will continue to emerge.  The beauty of having all these new trends arise is the ability it provides people to enjoy camping in their own unique way. So when you're planning your next family vacation or weekend getaway with friends, think about how these camping trends could help you create memorable experiences for years to come.