It's Time to Share
I know a lot of us are working hard to grow our careers, improve our finances, and better our futures. But I also think the last year has been a really important reminder. Our careers are just one small part of our lives. Another huge part of our lives is giving. And there's never been a better time to give than right now. Simply put, a lot of people are out there struggling. This is one of the most challenging times we've ever had to face. But whenever I see the world fall on dark times, I always get so inspired by those little dots of light. Time and time again, you hear these amazing stories about people stepping up and doing whatever they can. I invite you to be one of those stories during the world's time of need. I invite you to give. Maybe that means giving money. Maybe it means giving your time. Or maybe it means doing a random act of kindness. But whatever you're in a place to do, let's make "give" our word of the year. And let's all try to reach out a hand.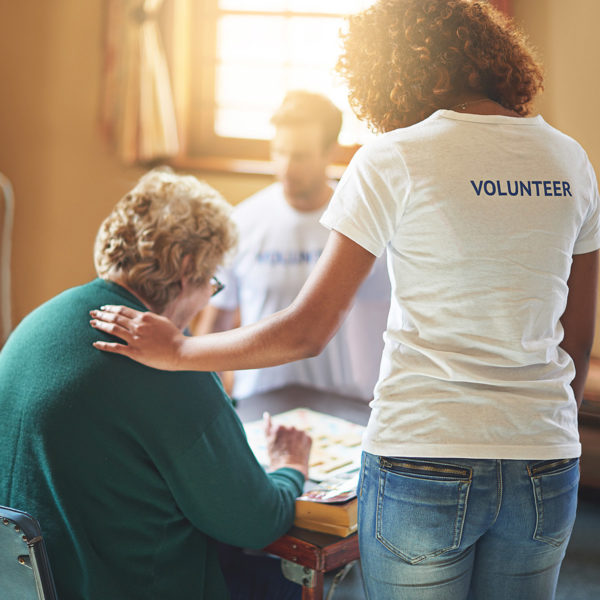 Let's Give Together
Giving is contagious. There's a reason you see all of those viral videos with 200 people paying for the next person's order at Starbucks.
So, I'm hoping to trigger a similar avalanche of giving by listing off a few ways I'm planning to give in 2021. All I ask is that you take a close look at each one and consider getting on board. Because to do this right, I'll need your help.
Food Insecurity
Imagine not knowing whether you'll have enough food to feed your family each night. For many Americans, that's their reality. I wanted to shine a light on this growing problem because the fight against food insecurity needs our help. Before the coronavirus pandemic, more than 35 million people struggled with food insecurity in the United States, including more than 10 million children.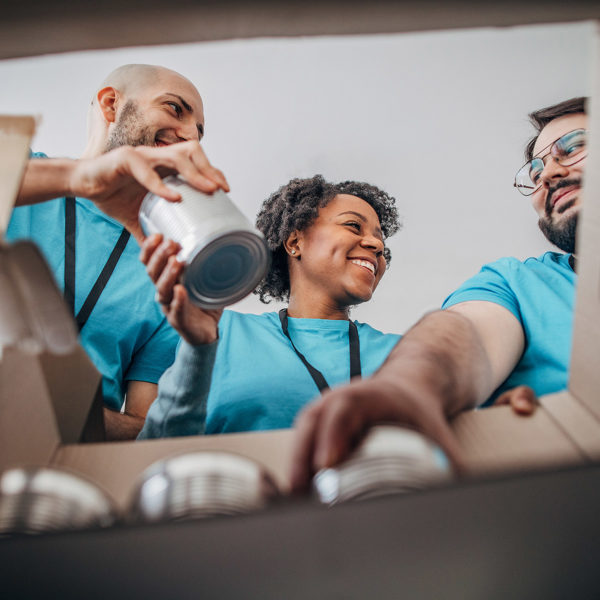 Today, those numbers continue to rise by the minute. Millions of people are struggling with basic necessities, and our traditional support systems, like food banks, are struggling to keep pace. No man, woman, or child deserves to go hungry.
That's why I've been working to support local restaurants and help them deliver meals to those in need. But you may be able to help, too – by supporting your local food banks, making a donation, or helping to raise awareness for this critical fight against food insecurity. Because only together can we help end this growing issue across the country.
The Lemon-Aid Foundation
The last year has definitely hit every community hard, but underserved communities got hit even harder. They just don't have access to a ton of opportunities, and in times of need, those opportunities are even tougher to come by. So, my wife Bobbi and I started the Lemon-Aid Foundation to help bridge that gap in resources. There are a ton of brave entrepreneurs out there rolling up their sleeves, creating jobs, and leading the recovery. The Lemon-Aid Foundation hopes to turbo charge their efforts through loans and equity investments. We're simply looking to create opportunities, and empower entrepreneurs to stand on their own two feet. So, if your small business needs a bit of a tailwind, or you'd like to nominate someone who fits the bill, you can learn more about the Lemon-Aid Foundation here.
How You Can Safely Give This Year
If you're in a financial position to donate to charities or those in need, a lot of places can really use your help. But I also know that's not doable for everyone right now. So, my word of the year isn't just about giving financially. Here are a few things we can all do to give back, even during hard times.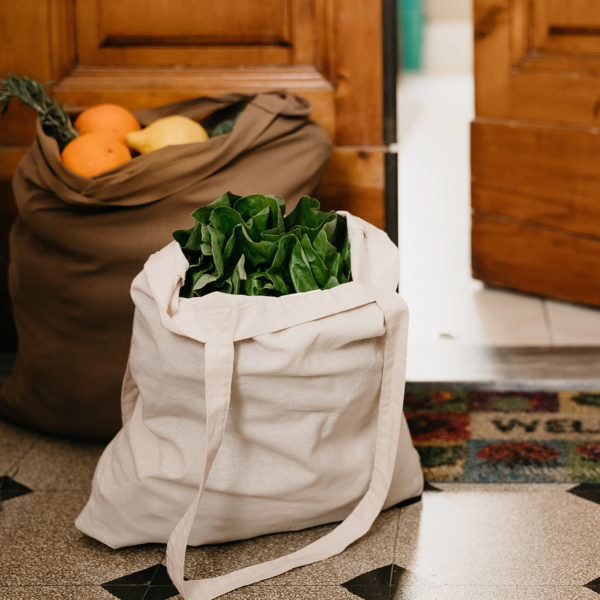 Give Your Time
A lot of people's minds go straight to volunteering through charities. And that's always a terrific path, which I'd love for you to explore.
But also think about reaching out to people directly. Is there someone who has trouble getting around? Maybe you can pick up their groceries.
There might even be a charity that needs help with unloading and drop-offs. See if there's a way you can bring our word of the year to life by putting your time to work for someone else.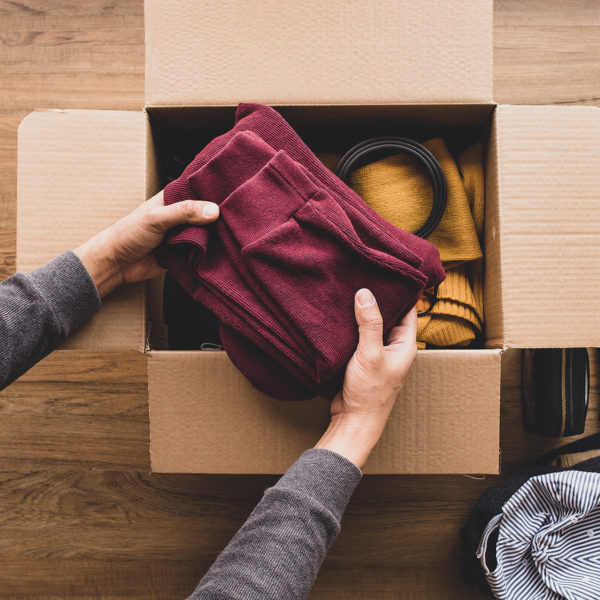 Give Away Your Stuff
Most of our homes are jam-packed with things. Do you have too much furniture, a TV you never really watch, or an extra bicycle? That can all be really expensive to someone who's just getting on their feet. Is there anything you can donate that might help ease someone else's financial burden? You might think about getting in touch with a shelter that transitions people into permanent housing. These places have dedicated their entire existence to our word of the year, and they probably have a caseworker who knows exactly what people need.
Give Your Expertise
You might've heard this called "skills-based volunteering," but there are a ton of people who'd benefit from exactly what you're great at. Can you offer your bookkeeping experience to a nonprofit? Can you help a neighbor fix their computer? Do you work on cars and the older gentleman across the street needs a tune-up? Ask yourself if there's something in your tool belt that might benefit the greater good.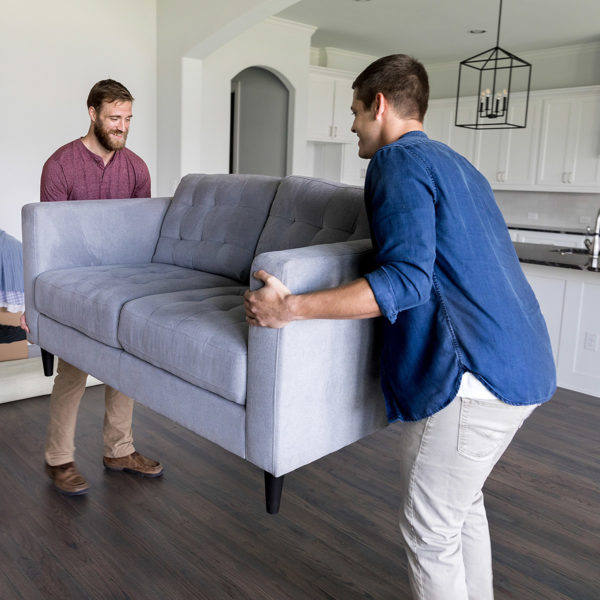 Do Random Acts of Kindness
Do you know someone who's lonely and might need a little company? Have you ever complimented a stranger, flashed them a huge smile, and just kept walking? Is there someone struggling to lift a couch into a pickup that might need a helping hand?
You wouldn't believe how a small show of positivity can make a huge, lasting impact on someone's day.
Support Local Businesses
Our word of the year can be as simple as shopping at local businesses, because the fact is, most of these smaller shops don't have a ton of savings. And unfortunately, a lot of them are on life support. So, do you need something from a hardware store? Are you ordering a pizza? Is it time for another haircut? Go out of your way to support a small business. Because that'll give them a fighting chance to make it through this thing.
I know it's been a rocky road, and for a lot of us, extremely hard to process. But I only know one way to make sense of it all. And that's through my word of the year: give. The best version of this, however, is the one where this becomes something much more than a word. I want this to be a call to action. A movement. I'd love to see everyone get involved and really look out for each other. So, whether you give your money, time, skills, kindness, or your stuff, I'd ask that you get in the spirit of giving. Because if we work together, we can take a word of the year and turn it into real change.
MARCUS' CLOSING QUESTIONS
How are you giving this year?
Have you gotten involved with any of Marcus' giving programs yet?