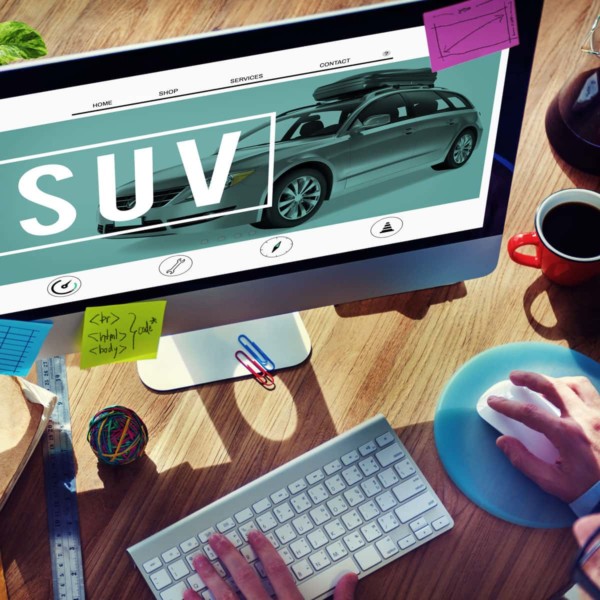 You may have heard Marcus Lemonis say, "If you don't know your numbers, you don't know your business." The same applies when you're buying a car.
The customers who are the most stressed out in the car dealer's finance office are the ones who are impulse buying. They're the ones who don't have near enough information. You have to know the true value of the car you're buying. You have to know what you can afford in your budget. You have to know what it will cost to insure the car, maintain it, clean it, replace parts and much more. Negotiations will go more smoothly if you arm yourself with information. Follow these tips for a hassle-free experience.
Do Your Homework
Thanks to the internet, just about everything you need to know is at your fingertips. Look up models you're considering and explore features. Find out how cars are ranked by industry experts for performance, fuel efficiency, safety and value. You can also access the manufacturer's suggested retail price, or MSRP, as well as the dealer's cost for vehicles that catch your eye. Great online resources include Kelley Blue Book, Consumer Reports and Edmunds. Keep your findings organized for quick reference.
Consider Both New and Used Cars
Should you buy a brand new car or a gently used one? That depends. Used car prices fluctuate according to supply and demand in the market where they're purchased, so buying a used car isn't necessarily the smartest choice in every case. If you don't need to replace your car right away, watch local prices for a few weeks or months. As for new cars, it's true that they start losing value when you drive them out of the dealership. However, if you plan to keep the car in great shape and drive it until it stops running, a new car won't be that much more expensive over its lifetime than a used one. And in fact, it may save you money in the long run depending on how long you keep it and how reliable it is.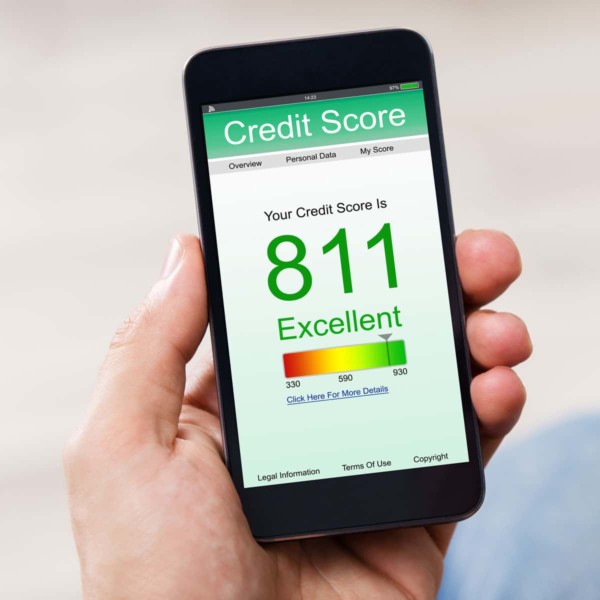 Get Pre Financing
There are several benefits to pre financing rather than financing through the dealer. For one, dealerships generally charge higher interest rates than banks or credit unions. Many institutions also award relationship discounts to good customers. Finally, building a long-term loan relationship with a bank or credit union — provided you make every payment on time — will boost your credit score. Compare multiple rates online at LendingTree.
Speaking of your credit score, do you know it? That will tell you what you can expect to pay for financing. Creditkarma.com is a good place to start.
Leverage the Internet to Shop Around
Prices vary widely by dealership and area, so be sure to comparison shop. You may find a better deal farther out of town or even in a different city. Most dealerships have online sales departments these days, so car shopping is safe and convenient. They just post the current inventory on their website. You might even get a better price on the internet. While salespeople in brick-and-mortar dealerships earn commissions, online salespeople usually have a fixed salary. Their bonuses are based on volume rather than on what each car sells for. Check out Kelley Blue Book, eBay Motors and TrueCar. Craigslist is always an option, but scams abound. Be sure to do your due diligence, take a test drive, and have a mechanic inspect the car before you buy.
Buy Within Your Means
If you visit dealerships before you research models and prices, you're setting yourself up for an emotion-driven impulse buy. Not only do you run the risk of overpaying, but you could wind up with a car you don't really like driving.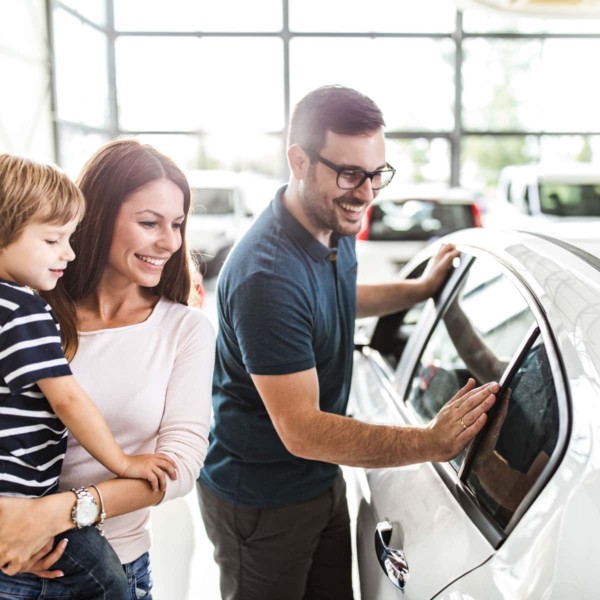 This is an investment, so think of yourself as a businessperson. Refuse to land upside down on your existing car loan. If you're still paying off the car you drive now, Marcus would strongly advise you to hold off and save. As long as the car is still safe and has no serious issues, it's far more important to pay off debt. Make a monthly "car payment" to a savings account that earns interest instead. If you can do that for a year while you're chipping away at your current loan, you'll have a sizable down payment for a nicer car.
Focus on Total Price Rather Than Monthly Payments
Just because you can afford $400 monthly payments doesn't mean you can afford the car. A low monthly payment isn't such a great deal if it costs a fortune in interest and it takes you seven years to pay off your loan. You need to know the total price of the car long term to know whether or not you can afford it.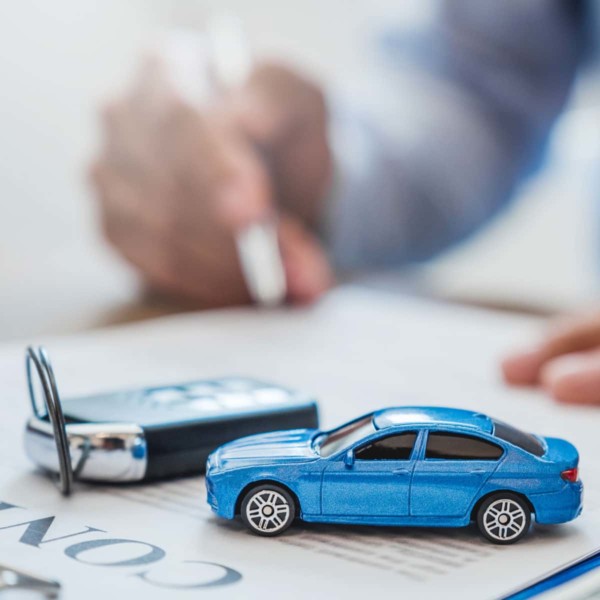 Calculate Insurance Costs
Along the same lines, find out what it will cost to insure the models you're interested in. Sports cars and cars with high resale value are typically more expensive. One of the biggest factors in your premium is your driving record, so keep your nose clean on the roadways. Get multiple quotes from different insurers to compare.
Tips for Successful Negotiation
You can't blame car dealers for trying to maximize their profits. Again, salespeople are paid by commissions that are based on car prices. They're just trying to earn a living like everybody else. There's built-in leeway on both sides for coming to an agreement that everyone can live with. Here are some do's and don'ts when you start to negotiate:
Do Pounce on Deals, such as Rebates or Zero-Percent Interest, Offered by Manufacturers.
Some makers also offer perks to veterans and AARP members.
Do Ask to See the Manufacturer's Invoice for any Car You're Considering.
A reasonable offer should be somewhere between the MSRP on the window sticker, which is known as the list price, and the lower price that the dealership actually paid. The invoice you're looking for will bear the carmaker's name, such as Volkswagen, and its logo. It will state "sold to" and will be addressed to the dealership. The price on that invoice is your starting point for negotiations. The dealer can provide the invoice in person or by email.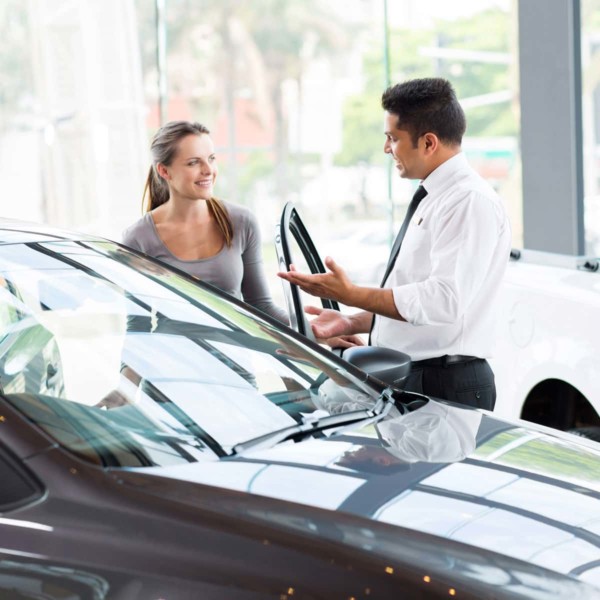 Do Make a Realistic Opening Bid.
Some experts suggest two percent over the dealer's cost. Before you agree to an offer, make sure that you're considering the full price of the car after add-ons, taxes and insurance. You can't negotiate on the title fee, registration fee or destination charge. However, if you play your cards right, the dealer might waive or reduce fees for prep and delivery, advertising, documentation and a few others.
Don't Mention That You Have a Trade-in Until You've Agreed on the Price of the Car.
Trade-in value is a whole separate negotiation.
Do Treat This as a Business Transaction.
You expect your salesperson to be professional, knowledgeable and courteous, so you should be the same. Lack of respect or rudeness could backfire. There are benefits to buying car after car from the same dealer, so work to forge a relationship based on mutual trust. Your salesperson is far more likely to bend to a nice guy or gal than to a jerk. Be firm according to what you can afford, but be polite.
Do Time Your Purchase Right.
Salespeople's incentives are often based on monthly, quarterly or year-end results. If they haven't yet met their goals, they're more likely to be flexible on price. Timing won't matter, of course, if your salesperson is the rock star who always exceeds expectations, but it's worth a shot.
Do Take Test Drives Even if You're Shopping Online.
The car you're crazy about might be the least comfortable ride. The one you've almost eliminated might perform better than all the others. Test drives can be eye-opening. Check out the view from each mirror, brake performance, the accessibility of controls, ease of handling, headroom and legroom, and how the engine sounds in idle.
Do Have a Mechanic Thoroughly Inspect Any Used Car That You're Considering.
You'll Probably Be Tempted to Purchase Add-ons, such as Rear Seat Entertainment, Anti-theft Window Etching or Built-in GPS, but You'll Need to do Your Research First.
These items can cost more when purchased from the dealer, and you'll pay interest on them if you finance the vehicle. In some cases, you can get add-ons for far less from other sources. Extended warranties are also very expensive, and they rarely pay off. Before purchasing any of these additional features, be sure to run the numbers and decide if they make financial sense.
Do Go Over the Paperwork with a Fine-tooth Comb.
Know exactly what you're paying for before you sign anything. Make sure there are no penalties for paying off your loan early. If you need help, don't hesitate to take the documents with you. Have someone you trust go over them. Be wary of blank spaces, errors or missing pages.
Do Be Willing to Walk Away if You Think You Could Negotiate a Better Deal Somewhere Else.
Just politely end the discussion, and leave a contact number. You never know. The dealer might find a way to reduce the price and get you that deal you were hoping for.

Take the time to do your homework up front. Buying a car can be a positive, rewarding experience and a great lesson in how to negotiate.
MARCUS' CLOSING QUESTIONS
How do you negotiate for the best deal?
What are some things that you will do when you are ready to buy your next car?