Preparing to Start a Small Business
A successful business usually begins with preparation, and one of the best small business tips is to prepare by creating a business plan.
A business plan is more than just words on paper. The idea isn't to lock you into a set of rules for your business – it's to help you set out your goals, a strategy for reaching those goals and a way to objectively check on your progress.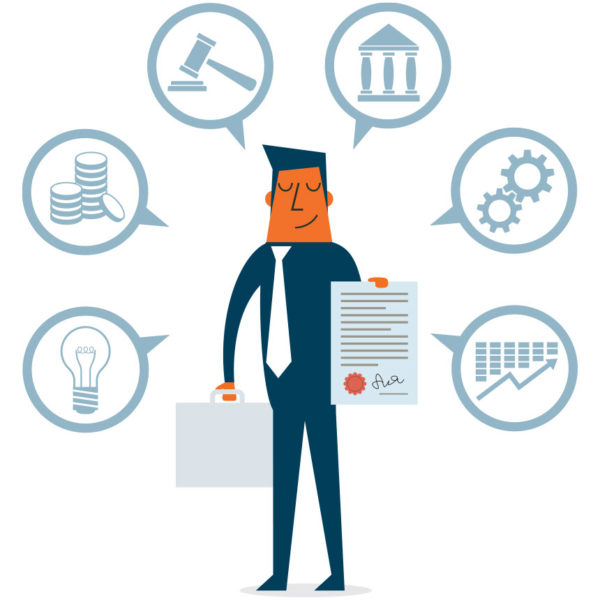 You shouldn't be constantly revising your business plan, but you also shouldn't feel like it's a ball and chain. Instead, as the U.S. Small Business Administration says, think of it as a GPS that "guides you through each stage of starting and managing your business."
In fact, the process of creating a business plan is just as important as the plan document itself. This is another reason a business plan is so important.
To create a solid business plan, you'll need to begin by figuring out exactly what you'll be selling, how you'll sell it, who you aim to sell it to and how you will make it profitable.
The following important revelations and decisions should happen as you lay out your business plan:
You may narrow or expand your services or products to fit with your revenue goals, resources and market.
You will make choices about which marketing strategies and tactics to pursue first.
You will map out which people to hire when and which services to outsource.
You'll come face-to-face with the realities of your projected startup and operating costs.
Facing your projected costs will help you determine what you need to charge for your product or service.
You'll realize that you cannot pursue every idea or opportunity all at once.
If you do it right, you'll make a plan in which you prioritize which ideas and opportunities to pursue and how to pursue them.
Getting Into the Right Headspace to Start a Small Business
Along with creating a business plan, another small business tip is to get into the right mindset to be a successful entrepreneur. Not everyone is cut out to be an entrepreneur – which is probably good, since every company needs people with a variety of skills, personality types and experience.
While exactly what it takes to be a successful entrepreneur is a lesson for another time, there are three key actions to get yourself into the right mindset for running a business:
Make sure your business and business goals align with your passion and values.
Set your ego aside and be willing to learn, to delegate, to be vulnerable and to fail.
Be prepared to understand costs, prices and revenue, or to get help so that you do.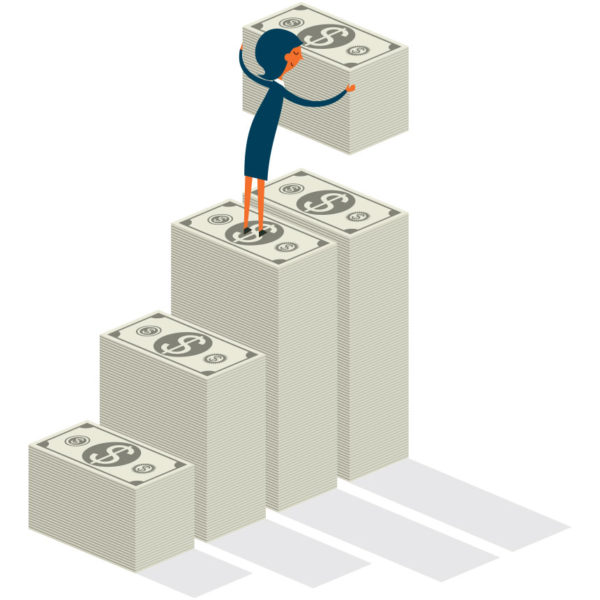 Notice that money is No. 3 on this list? That's because, while your business can fail if you don't understand where the money comes from and where it goes, it won't even get off to the right start if you don't have the right passion and can't set aside your ego.
Being an entrepreneur doesn't mean that you have to have all the answers or know how to do everything. But you do have to have a passion for the business you're founding – whether it's for the product you plan to make, the service you plan to deliver or the people who will use your product or service.
As Marcus Lemonis says, "If you don't have emotion and you don't have passion, then you shouldn't be in business, because money is a byproduct, not the purpose."
25 Small Business Startup Tips
Let's dive into these small business tips!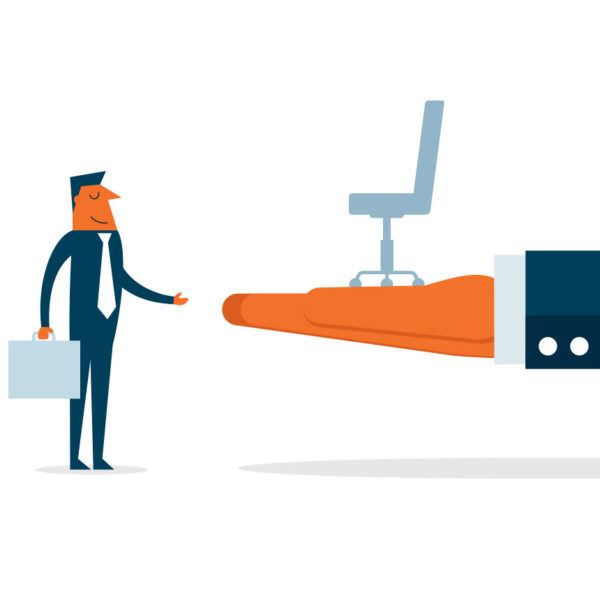 Get Your Mind and Heart Ready
Spend some time working for other people. This may be a surprising small business tip, but it's important that you gain experience as an employee at a successful business. This will not only allow you to see what a successful business looks like, but also prepare you to successfully manage other people. You'll learn what it's like to work for a great boss, or a terrible one – or, if you're lucky, both. As Marcus says, "You don't have to be a genius to run a successful small business, but you better be smart enough to be willing to learn."
Let your passion spark your business idea. If you're not passionate about your business, your employees and customers will feel it, you will not be prepared to hang in during difficult times, and the business is more likely to fail. Besides, why would you put your sweat, tears and financial future into something that doesn't spark your passion? Passion comes in many forms. Maybe you want to start a senior health care clinic because you've been in the industry for years and believe you have an idea that will lead to better care at more affordable prices. Or, maybe you love pizza and pizza-making, so you want to start a pizzeria. Or, perhaps you're a word nerd who loves helping other people share their ideas, so you want to provide editing services.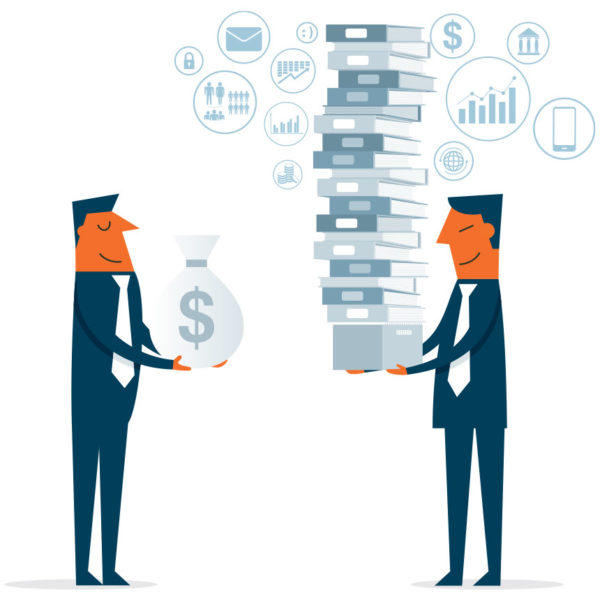 Understand your personal values and how they can fit with your business idea and operations. Is spending time with your family one of your core values? Then a business that requires you to be on the road, away from them, most of the time will ultimately not be successful. Do you value long-term relationships? Then a business in which you acquire and work with long-term clients will be rewarding, and likely play to your strengths. When your business is set up in alignment with your values, you will enjoy running it, be able to make difficult decisions based on your values, and be more likely to succeed. If your business, or its operations, conflict with your values, you'll be unconsciously sabotaging yourself left and right. There are a variety of tools that can help you define your values.
Set aside your ego. This is really several small business tips in one. Yes, you should be confident as an entrepreneur and as a business leader. But you also need to be vulnerable and willing to learn and delegate. Don't assume that you've mastered every aspect of your business, or of business in general. Nobody has! Set your ego aside and ask for help – whether by hiring people who know more than you about something or by hiring an outside provider that's an expert in a particular area.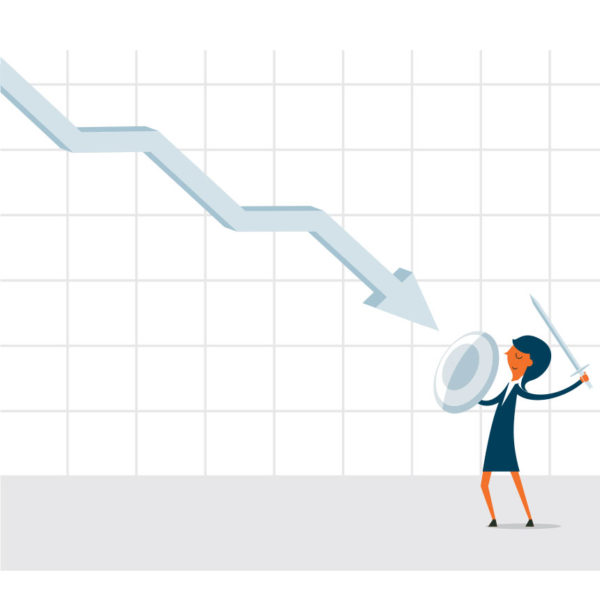 Be willing to fail. This small business tip is a corollary of tip No. 4. If you've set aside your ego, it's not really a big deal to fail. Your default expectation should be that you will work very hard to start up your business and to take chances, not that you will automatically succeed. Recognize that you will fail at various parts of the business, or the business itself might fail. This doesn't mean there's anything wrong with you –sometimes things don't work, or don't work out. The best entrepreneurs will fail more than once, because they're constantly working to improve themselves and their business, and not every idea is a good one.
As Marcus has said, "The ​definition of an entrepreneur to me is the willingness to fail​, and it takes a lot of guts and a lot of heart to take that chance."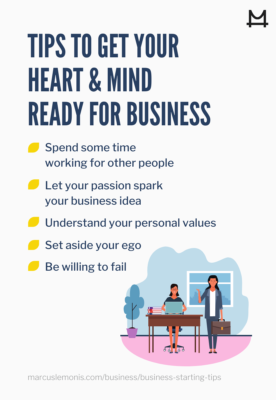 Plan Your Business
Choose products or services that meet the needs of your market. Whether you're serving consumers or businesses, what you're selling, as Marcus says, should be "practical, purposeful and profitable." Make sure you know what your potential customers are willing to spend money on – not just what you think is cool or what you believe they want. No matter how many other small business tips you follow, if you don't develop your product or services with those requirements in mind, you'll soon find yourself without a market. So, look for a gap or need in the market as the Missouri-based health and beauty company that Marcus once worked with did. The husband and wife founders developed a lanolin-based lip balm – a product that healed chronically chapped lips where many others failed. Marcus helped the company expand its lanolin-based product offerings. This got them noticed by a major nationwide reseller, which felt the lanolin-based line perfectly filled a gap in its lineup and would be well received by the public.
Choose a few core services or products to start with. You can't sell everything to everyone. Narrow your offering to a small number of products or services that will be most in-demand, most profitable and most emblematic of your company. Otherwise, your potential customers will have a hard time understanding what you do, and you'll be unable to focus on what should be the core of your business. Of course, if you discover that you're wrong about which products will be most in-demand or most-profitable, be prepared to make changes.
Plan your core marketing messages, including your company name. No matter how well-developed your product or services are, you can't turn potential customers into paying customers without the right messaging. As with your initial offerings, keep your messaging focused – in this case, on no more than three messages. Learn more about telling your brand's story in this short lesson.
Plan effective, efficient and cost-effective processes for your operations. Have processes in place for everything from how you manufacture, package and deliver your product to how you onboard new clients, track projects and account for money.
The importance of these processes was clearly illustrated when Marcus met with a California popcorn maker and found the company was failing in part because it had no process for managing its cash flow. Piles of cash were lying around everywhere, and the company couldn't account for the profits it was reporting. Don't let that happen to you!
Set up a spreadsheet and make financial projections. How many times has Marcus said, "If you don't know your numbers, you don't know your business."
List out your projected costs, on a monthly and annual basis. Figure out what you'll charge for your product or service and start making sales projections. How long will it take you to become profitable? Do you have enough cash on-hand to last until you become profitable? Will your business's profits generate enough income for you to live on? Consider any changes you can make to reduce expenses or increase your profits. If the numbers just don't work, you might need to head back to small business tips six or nine and rethink your business. If you're not sure how to do this, don't be afraid to ask a consultant or expert for help.
Write out a business plan. This is important enough to mention again in this list of small business tips. Take tips five through nine and write them down as a plan. Use your plan as your guide to starting and growing your business.
Get Your Legal House in Order
Start an LLC (or other corporate entity). You can incorporate your business in various ways, but most people use an LLC, short for Limited Liability Company. There are many reasons to incorporate your business. Perhaps most importantly, it helps keep your business separate from your personal financial life. By its nature, an LLC may keep your personal assets safe from creditors looking to collect on any debt the business incurs. In addition, incorporating your business can make clients, potential partners, suppliers and others take you more seriously. And, it may offer tax benefits, as well as the ability to open business bank accounts and other business accounts. Finally, as a side benefit, incorporating your business may help you think of it as an entity separate from yourself. And this can make it easier to set aside your ego as you make decisions about what's best for the business. Don't hesitate to work with a small business attorney for this step.
Research and register trademarks and other intellectual property (IP) assets. A trademark can be a word, a slogan, a symbol – or even a color, taste or smell – that is distinctive in your marketplace. If you plan to use one, first you'll need to make sure it's not in use by another company. Then, register your trademark to protect others from using it. Otherwise, another business may be able to use your trademark – capitalizing on your marketing work and taking away business, or simply confusing potential customers. Take the case of the World Wildlife Fund and what used to be the World Wrestling Federation – both of which marketed themselves as WWF. After a 13-year trademark battle, the World Wrestling Federation was eventually forced to rebrand as World Wrestling Entertainment – WWE. Don't let this happen to you. Instead, register your trademark. It could also one day be valuable enough to license, creating a passive revenue stream – brands from Calvin Klein to Gucci profit from this strategy. Consider working with an expert attorney if you're following this small business tip.
Obtain any needed state or local business or tax certifications or licenses. License and certification requirements vary by state, city, county and industry. For example, in Florida, no license or certification is required to operate a job search consulting business. But many Florida cities require that a job search consulting business domiciled there (including those run from a home office) pay for an annual sales tax certificate – even though the business does not pay sales taxes on the services it sells. Check into what your state and locality require – you don't want to get hit with fines for failing to obtain the proper certification or license.
Obtain business insurance and update your personal insurance policies. At its core, insurance is designed to reduce the risks you and your business face from unexpected and un-preventable negative events. Every business needs different types of insurance, such as product or professional liability insurance, commercial property insurance, business interruption insurance and more. You may also need to change or update your homeowners or renters insurance, as well as your auto policy – many auto insurance policies won't cover accidents you get into while using your vehicle for work.
This may feel complicated, but don't go without insurance! Imagine if someone comes to your office for a meeting and trips over a power cord, breaking their leg. They can sue you for their medical costs, and without the proper insurance, you'd be liable. And this is just a tiny example of how insurance can protect you.
Build a Great Team
Find and engage the right service providers. Even if you don't plan to have employees, you're still going to need a great team. Your team should almost certainly include a business attorney and a bookkeeper or accountant. Other team members may include an IT person, a marketing expert, a website designer, a shipping company, parts suppliers, food or ingredient suppliers, etc. Remember – it's not your job to know how to do everything. It's your job to find the right experts and develop sound relationships with them. A great bookkeeper or accountant, for instance, will make sure you know, from day one, how much money is going in and out, what you need to track for tax purposes and when to pay your taxes. A pile of unreconciled receipts, purchase orders and invoices means you have no idea if your business is successful.
Find a mentor or mentors. A mentor may be a previous manager, a fellow entrepreneur whom you admire, an executive (in your industry or another industry) or someone else. A recent study by nonprofit entrepreneurship organization Endeavor found that founders who are mentored by a top-performing entrepreneur end up running better-performing companies. A great mentor will offer you objective advice, act as a sounding board, help you learn about the business world and your industry, and more.
Hire great employees. This small business tip will not be applicable to every startup, but it's something every entrepreneur should have in mind from the beginning. As Marcus says, "The customer is not No. 1 to me. They're No. 2 – right behind the employee." The right employees, in the right positions, are any small business's top asset. Find them, hire them, nurture them and show them they're valued. And, don't hesitate to hire employees who are smarter than you!

Develop Your Marketing
Prepare and practice your elevator pitch. You never know when you'll have an opportunity to make a good impression on a potential client, investor, partner, lender or other important individual. In 30 seconds or less, you should be able to explain what your company does and why someone should do business with you.
Develop your marketing essentials. This includes a company logo and tagline that explains what you do, a website (or at least a page, if applicable), appropriate social media accounts and business cards. These should all share the same look and be in line with the marketing messages and plan from the "Plan Your Business" stage.By the way, if you think business cards are an expense you can skip, think again: You and your employees still need something that promotes your business that you can give to people you meet.
Final Small Business Tips
Be prepared to zig! Yes, having a plan and a path is important. But surprises will arise – opportunities and challenges. One of the advantages of a small company is that it can be nimble. This doesn't mean you change your strategy or your goals every time something shiny and new appears. But, if an opportunity arises that fits within your goals and your business plan, at least examine it. On the other hand, if you experience challenges, examine which parts of your business aren't working (most likely either People, Process or Product). Acknowledge and learn from your mistakes, and make changes as quickly as possible.
Constantly be improving. Every day, try to be a little bit better than the day before – either as a manager, as an entrepreneur, as a partner, as a parent or as a person. In your business, keep an eye out for how you can improve your three Ps of People, Process and Product.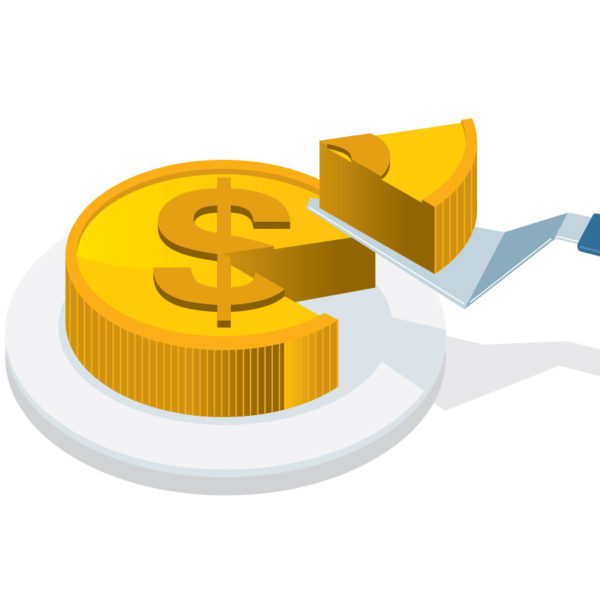 Know your numbers. Your numbers tell you what's working and what isn't, and what to do next. If you brought in $20,000 of top-line revenue last month, but spent $50,000 on employee compensation, you are not making a profit. Something has to change.As Marcus says, "We have to know how much money we have, what we're spending it on, and keep track of our expenses at all times." If you follow all the other small business tips here and skip this one, your business will eventually fail.
Appreciate everyone you're working with. Gratitude goes a long way. Show gratitude to your employees, partners, vendors, service providers and, of course, your customers. This will gain you lifetime customers and loyal employees, as well as partners, vendors and service providers who are more willing to go the extra mile for you when you need them to. Being a good person matters, and gratitude is one of the best ways to do so.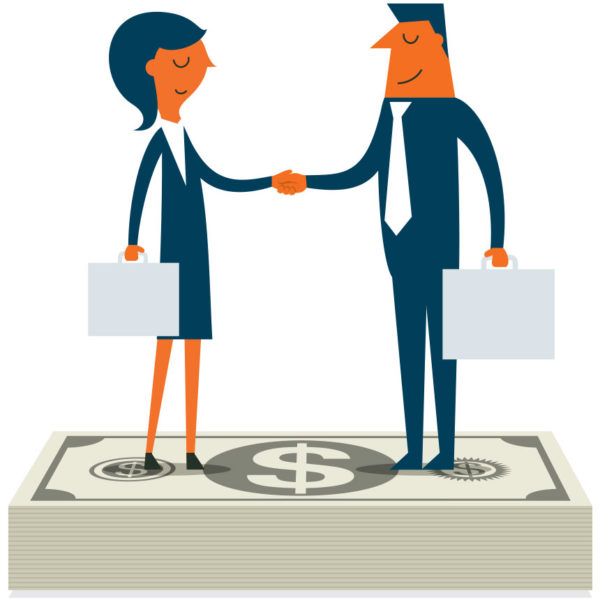 Put people before profits. This is important enough to be its own small business tip. The people who work for you, your customers, your partners and the important people in your personal life should always come before profits. Yes, you need to know your numbers and focus on them, but never at the expense of people. Putting money before people can eventually lead to your customers abandoning you, or to demoralized employees who do not give their best, ultimately hurting your business in the end.As Marcus says, "People for me is the only reason that businesses fail or they survive."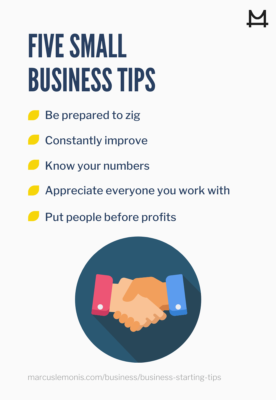 Starting a small business isn't easy, but it has the potential to be incredibly rewarding. Consider these small business tips as you prepare for, plan and start your small business.
MARCUS' CLOSING QUESTIONS
Where In The Process Are You In Starting Your Business?
Which Tips From The Above Can Help Start A Small Business?
What Does The Future Of Your Business Look Like?
Harrison, K. (2018, October 30). New study reveals entrepreneurs need more mentoring.
Retrieved from https://www.forbes.com/sites/kateharrison/2018/10/30/new-study-reveals-entrepreneurs-need-more-mentoring/?sh=e7e324b7819c

Soto, J. (2019, June 13). 9 more nasty trademark infringement cases – and how to avoid them.
Retrieved from https://www.trademarknow.com/blog/9-more-nasty-trademark-infringement-cases

U.S. Small Business Administration. (2018, December 10). 5 reasons you need a business plan.
Retrieved from https://www.sba.gov/blog/5-reasons-you-need-business-plan