Using social media for businesses can feel overwhelming; especially when, as a small business owner, you may feel as if you're already stretched out in a million different directions. But at the same time, when used properly, using social media for businesses can be truly rewarding. "Social media should be used to bring a warmth and a closeness between the customer and the business owner, not just to sell products," said Marcus Lemonis during one of his Whiteboard Wednesdays sessions with T-Mobile (2016.) A study by AllBusiness shows that 57% of small and midsize businesses believe social media is one of their most important marketing channels, while 30% deem it their most important marketing channel (Lesonsky, 2019.)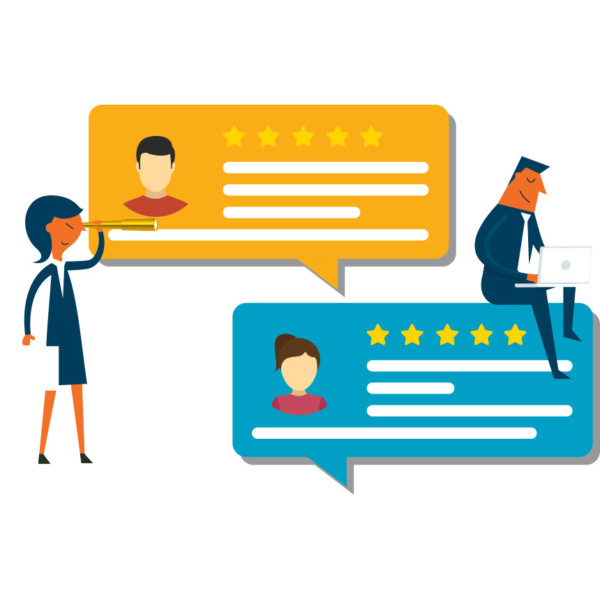 But even entrepreneurs who love utilizing social media for personal entertainment can find themselves overwhelmed when it comes to using social media for marketing. The problem is that many of these small businesses lack the resources required to invest in proper social media management. And it can become difficult to determine where to focus your energy and how to execute your strategy best. That is why it is crucial that you pay close attention to these social media tips for businesses that can help turn your company into a small business success story. So, let's break it down into some simple do's and don'ts.
Social Media Tips for Businesses: Do's
An Opportunity to Engage Meaningfully. Take advantage and use social media to engage with your customers in a meaningful way. When using social media for businesses, it becomes a direct channel between your business and the community – do not take it for granted. "What I want people to do on social media is engage with customers in a meaningful way where […] they're giving backstory, they're giving a purpose of the business," said Marcus. State your business's purpose, the reason for being. Your potential customer needs to know that you acknowledge that there is a problem in your community that you are looking to solve. Offer your solution by showing, not telling, how you can help. Let's say you own a taco shop: show your social media audience how your tacos can satisfy their Mexican food cravings and how a menu special can provide more value at a lower cost.
When using social media for marketing, feel free to take them behind the curtain and show them how you make the best tacos in town and talk about your ingredients, the story behind your recipes, your staff, and what made you want to open this taco shop. These are all story points that make your business more relatable; they showcase the brand's personality, the quality of your product, and the elevated service. People are more interested in engaging with a brand that talks to them and not at them. One of the essential social media tips for businesses is using your voice to make your customer feel like they are part of your brand experience.
Consistency. When using social media for businesses, you should provide a methodical approach on which people can count. Something as simple as the "tip of the week" or the "customer of the day" can keep your audience returning. You can showcase a different product and show how it is used to solve a problem your potential customers may have. Highlight a different employee every week and explain how their work helps your customers, discuss their background, and share their favorite thing about working with your brand. Maybe it's a recipe for people to try at home with your product. Check out Good Sam Roadside Assistance on Instagram and notice how they offer their RVers a weekly "Did You Know…" post that offers valuable information that could potentially save their followers' money and provide added security while road tripping (@GoodSamFamily.) Another good example of properly using social media for marketing is Domino's hugely successful "Check-In" campaign. By communicating constant specials that encouraged customers to "check-in" via Foursquare, Domino's Pizza increased their profits by 29%—granted, Foursquare may not be the far-reaching social platform it once was. Still, Facebook now has a very similar feature which can be successfully used to increase sales through a similar tactic.You may be thinking: but that's a multi-billion-dollar corporation, and you would be correct; but then that is the beauty of social media. Everything can be scaled to your business's reach, goals, and budget while still delivering potentially similar results. All you must do is keep the conversation going by offering a constant flow of content that keeps your audience engaged and coming back for more.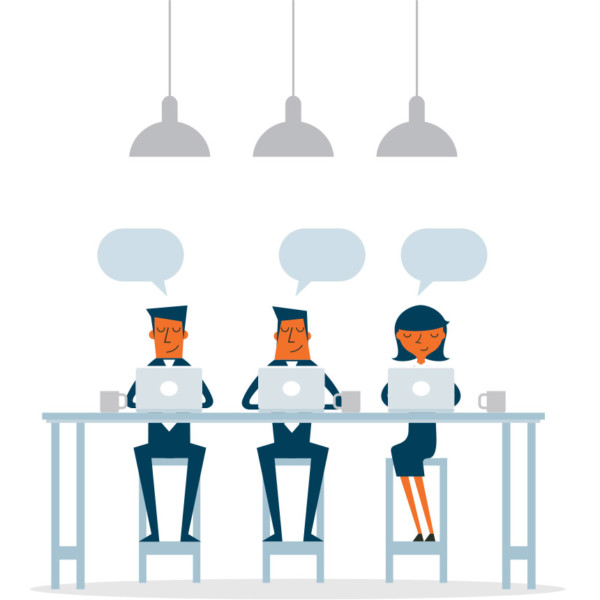 Make Consequential Content. Often you will hear Marcus say, "Businesses are based on relationships and relationships are based on people." This also applies when using social media for businesses. Whenever you get ready to post something on your business's social media platforms, think of how that is going to grow your relationship with your audience. Is the content going to enhance your users' experience? Is it going to bring customers closer to your brand? Your social media audience follows you for the inside scoop. Reward their loyalty with useful content that will better their lives. A social media tip for businesses is to use your voice to help the community and bring attention to challenges that need to be in the spotlight.
Social Media Tips for Businesses: Don'ts
Complain About Customers. Never forget that on the other side of that screen there are real people, human beings with needs and feelings. Nothing looks worse when using social media for marketing than a brand that takes this for granted. Regardless of the situation, you should never cyberbully customers. With your amplified voice and reach, you have a responsibility to lead by example. You will antagonize the customer victim of your comment, and this kind of negative behavior could tarnish your brand's image and cost your business potential clientele.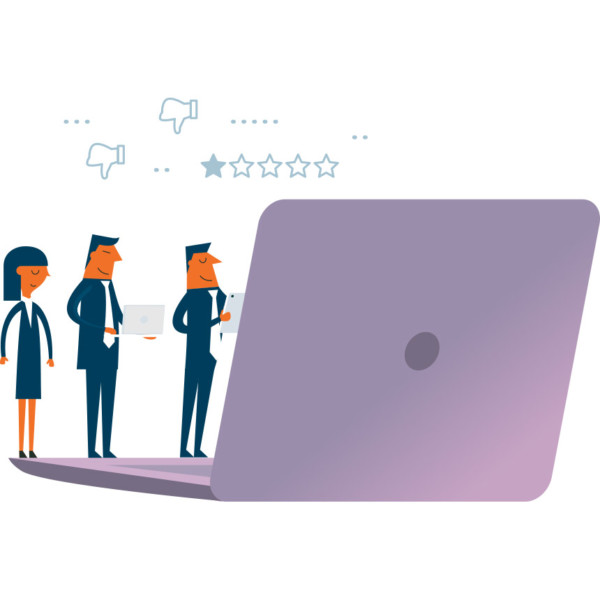 Fight with Bad Reviewers. When using social media for businesses, nothing will be gained by starting a fight publicly with the author of a bad review. Take the opportunity to acknowledge the alleged mishap and seek to find a way to resolve the situation. If there is no possible way to reconcile the bad experience, a social media tip for businesses is to take the high road by leaving an open invitation to give your company another opportunity. If they choose to accept it, great; If not, it's on them. What everyone is going to see on social media is that you were very professional and tried to remedy the situation. Your effort will not go unnoticed by the rest of your followers.
Hard-Sell. Nothing is going to turn your audience away faster than a Crazy Eddie-type social media channel. Keep the "social" of social media always present. Platforms such as Facebook, Instagram, and Snapchat have e-commerce applications that allow for virtual retail spaces. Using social media for marketing will help you expand your market, build rapport with your audience, create a connection between your brand and your consumer, and develop long-term loyalty and awareness. In return, all of this should have a positive effect on your bottom line. The direct opposite can also be said if you treat social media for businesses as a virtual storefront. When it comes to planning your social media content calendar, the 80/20 rule is one of the best practices. This means you should contemplate a ratio of 80% value content versus 20% of sales. Audiences find it acceptable to include some selling messages if they feel there's value to following your accounts (Wilson, 2019.) The approach should always be conversational with a subtle retail hint. You may not be asking your followers to buy; but by offering a call to action button or link, you can move the conversation to your e-commerce platform or business somehow.
When using social media for marketing, once you have engaged your audience and gotten them to click through to the next step, there are many things you can do with social media. An excellent social media tip for businesses is to use your social media channels as potential lead collectors. You can have your customers sign up for a newsletter, give you their contact information in exchange for a coupon or discount, and even schedule an appointment to visit your business for more details. You can also use social media as a powerful focus group tool. Test new colors or flavor options by posting about it and measuring the response. You can be open and upfront about it by polling on an Instagram Story or Twitter, or you can be subtle about it and run A/B tests by posting two different options to see which one gets most likes without being prompted.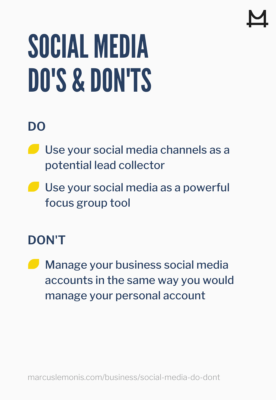 Here's a tip for small businesses
"Have no fear and be willing to fail," says Marcus. Feel free to try different things and measure the results. See what gets the most engagement and keep doing that while phasing out the content that doesn't.
Finally, one of the most critical takeaways from all the social media tips for businesses is that when using social media for marketing, you should not manage your business social media accounts in the same way you would manage your personal account—they are two very different things. Also, using social media for businesses can be a fun challenge. "Have no fear and be willing to fail," says Marcus. Feel free to try different things and measure the results. See what gets the most engagement and keep doing that while phasing out the content that doesn't.
It's ok to ask your audience what they would like to see you offer on your social media channels. Remember, it should be a conversation. People love brands that listen to them and consider their opinions. Make your virtual community part of your small business family and embrace this new adventure that will catapult your brand into a much bigger league.
MARCUS' CLOSING QUESTIONS
How is your business currently using social media?
Should your business stop doing any of the don'ts?
How can you business implement any of the social media do's?
Other Lessons In This Course
1
2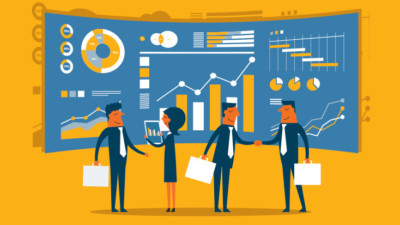 3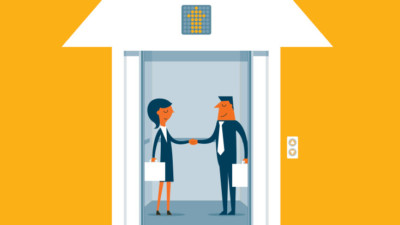 4
5
7