As Marcus Lemonis says, "The key to business isn't being smarter or wealthier. It's being able to connect to people and relate to them." That insight is particularly true when it comes to building a solid base of loyal customers. In fact, It's almost impossible to be successful in business without an effective process for retaining customers. By making repeat purchases and telling friends about your products and services, loyal customers keep your business moving forward.
Studies have found that the top 10% of your loyal customers spend about three times more per order than the 90% below them.
Retaining customers is also important for profitability. That's because acquiring a new customer can be five times more expensive than retaining a current customer. Establishing a solid customer retention process allows you to spend your marketing dollars wisely. Fortunately, most techniques for retaining customers are significantly less expensive than marketing to new prospects.
If you would like to improve your customer retention process, here are 10 strategies to consider.
Offer a discount. One of the best ways for retaining customers is offering a discount on the next purchase. It's a strategy used by countless online and brick-and-mortar retailers, as well as other types of businesses. The nature of the discount can vary from business to business, based on your products and services, as well as the nature of your customer base. For instance, a "buy one, get one free" strategy can be very effective for selling groceries, shoes, books or other relatively inexpensive goods. But if you are selling luxury watches or motor vehicles, your offer might focus on a "lifetime service warranty." Whatever your business, you can use your CRM (customer relationship management) database to identify your best customers. Then you can call them directly or send an inviting email with a subject line like, "25% Off Your Next Purchase" or "A Special Offer for Our Valued Customers."
Create a loyalty program. Leading brands like Starbucks, Staples and Best Buy offer rewards programs because they work! You can adopt a similar customer retention strategy for your business, such as "every fifth purchase is free." It's an excellent approach for retaining customers because it gets them in the habit of buying from you, rather than the competition. Like other types of offers, loyalty programs can be adapted to the nature of your business. A home repair or service company, for instance, could offer a free annual checkup to prior customers. A clothing retailer could offer $1 in credit for every dollar spent on merchandise, while a music store might allocate a portion of payments for lessons toward the purchase of an instrument.
Connect with a cause. Your customers may have an affinity for a certain cause, such as children's education, financial literacy or medical research. Linking your business to that cause can do good things for retaining customers.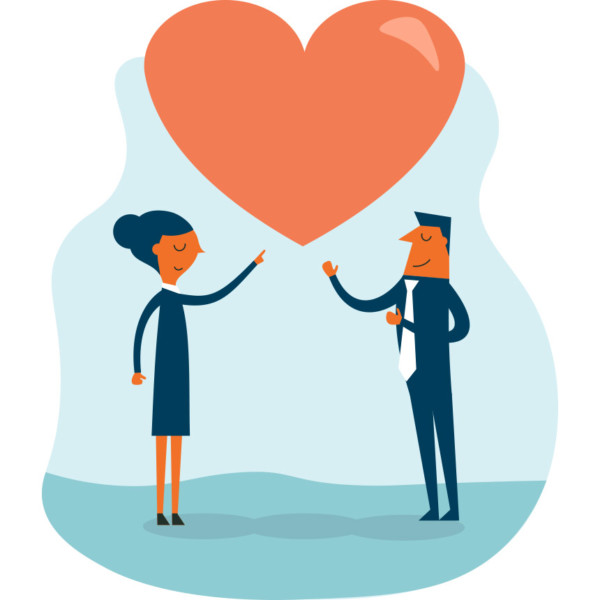 For a New York family, success in business grew out of a personal tragedy. After the death of a wife and mother in the 9/11 terrorist attack on the World Trade Center in New York, her husband and son used proceeds from her life insurance policy to partially finance an Italian restaurant in New Jersey. When Marcus stepped in to help them straighten out some of the business's issues, he recognized their commitment to building ties with the community. Along with donating $25,000 to Stars of Hope in their wife and mother's honor, Marcus purchased 5,000 individual stars for the restaurant. Now, patrons and employees can get a deeper sense of the restaurant's story.
Stay in touch. A regular newsletter, social media posts, texts, postcards or personal notes are great ways to stay in touch with your customers. A phone or video call is another great way to say hello with a personal touch. A strong communications plan can provide the foundation for retaining customers by keeping you focused on this vital task. With today's online tools, many of these communication functions can be automated, making it easier to remind customers about your products, your services and your mission. Just be sure that your message sounds like it's coming from a human – not a robot!
Ask for reviews or ratings. If your customers feel good about your business, ask them to send in a testimonial or post a positive review or a high rating at an online site. If you have a home-related service business, for example, you might encourage your customers to post a testimonial on Yelp. For travel-related businesses, TripAdvisor is a high-traffic site for customer reviews. These types of posts are great for validating your business and capturing the attention of new prospects. In addition, they also give your current customers an opportunity to express their feelings and make them feel good about doing business with your company. Just be sure to follow up with these loyal customers who serve as your advocates in the market, and keep them engaged with your business in the future.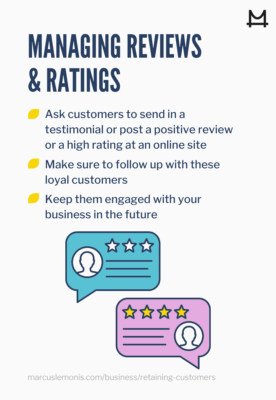 Personalize the experience. You don't have to be a Fortune 500 company like Amazon or General Motors to personalize your customers' experiences. Just take a look at your sales records or CRM database in order to pull out a nugget or two that will allow you to personalize your next offer or message and help you in retaining customers. For example, many financial service and real estate businesses keep track of their customers' birthdays and send an email or postal greeting. On the retail side, fashion boutiques can keep track of a customer's styles, colors and sizes and reach out on the phone or text when a matching item arrives at the store. This customer retention strategy lets you connect on a deeper, emotional level, strengthening the long-term relationship. After all, everyone likes to feel special, and a personalized offer is more likely to elicit positive feelings than a generic message.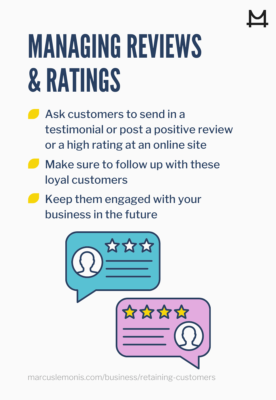 Educate your customers. Not every repeat customer will understand the features and benefits of your product or service. After all, how many people actually use all the tools and applications on their smartphones? As part of your customer retention process, consider a follow-up educational message after you make a sale if that's appropriate for your business. For instance, you could send a link to your website for written, graphic or video directions about your product. You could also put your customer's purchase into an appropriate context, such as showing how to assemble a child's bicycle at home or set up a camping tent in the outdoors. Your customers will appreciate your going the extra mile to help them save time and understand how this purchase can help them achieve their goals. You should also send a follow-up message in case they have any further questions.
Expand your offerings. Some types of businesses have a "one-and-done" sales cycle. In other words, customers who have made a purchase are unlikely to return again. One way to change this process and retain those customers is to expand your offerings and give them something new to buy. This is an excellent approach for building customer loyalty as well as generating repeat sales. For instance, Marcus met with the two owners of a California business that was initially an overnight online success by selling colorful pairs of socks. However, the owners were struggling to find their way, as they started looking at several unrelated lines of business and lost their original focus. Today, the company is back on the growth path with an expanded product line that includes swimwear, t-shirts and hoodies.
Provide great customer support. Your customer retention program should include a commitment to providing support, whether online, in person or through voice or digital media. Even your most loyal customers may run into an issue from time to time, such as a question about a product, an invoice or a shipping issue. You need to be able to handle these inquiries smoothly, efficiently and carefully. Don't make the mistake of ignoring these issues, as that can lose a customer and damage your business's reputation. Remember that delivering warm, personalized support will go a long way toward building relationships that help you in retaining customers.
Here's a tip for small businesses
Your business would not be a success without your current customer base. Take advantage of every opportunity to thank them.
Say "thank you." Your business would not be a success without your current customer base. Take advantage of every opportunity to thank them and let them know how much you appreciate their loyalty. You could set up an automated "thank you" message to consumers after every purchase, or email a personal note to your best customers. After all, a customer who feels appreciated is more likely to make another purchase than someone who sees no difference between your business and the competition.

Make them feel special
As Marcus has learned through the years, making each customer feel special is the secret to a successful retention strategy. "If you have a good relationship with clients, people for the most part will stop shopping on pennies," he says. You can build those relationships whether your business serves a local community, a business sector or an online market. Just pay close attention to your customers' needs and desires, stay in contact, and be sure your products, processes and people are aligned with your customer retention program.
MARCUS' CLOSING QUESTIONS
What are things that you're currently doing to retain customers?
Which strategies from above will your business implement to retain more customers?
McEachern, A. (2020, January). What is a repeat customer and why are they profitable?

Retrieved from

https://blog.smile.io/repeat-customers-profitable/

Landis, T. (2020, May 6). Customer retention marketing vs. customer acquisition marketing.

Retrieved from

https://www.outboundengine.com/blog/customer-retention-marketing-vs-customer-acquisition-marketing/
Other Lessons In This Course
1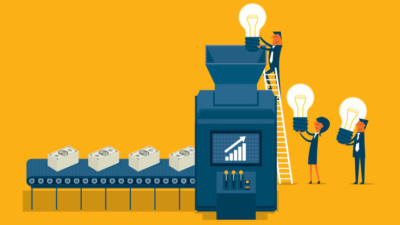 3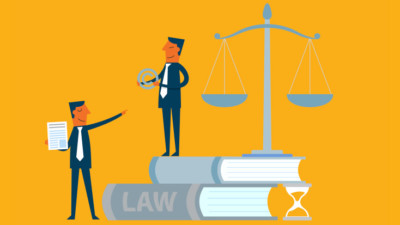 4
5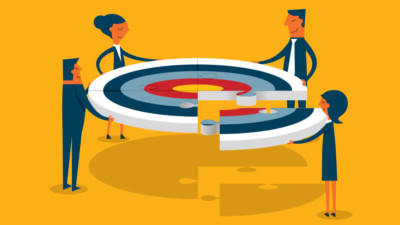 6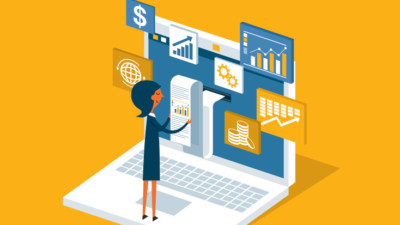 7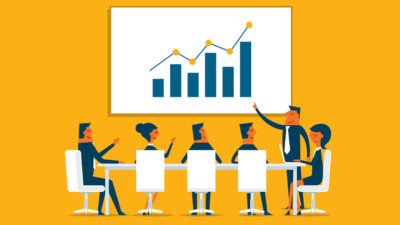 8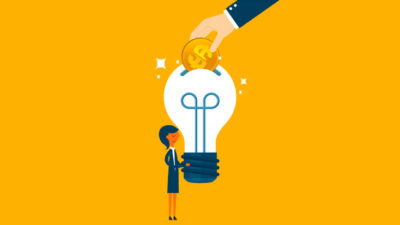 9