A dynamic website can be one of the most powerful assets to your business. It can project your brand, attract new customers and give you important insights about your market. Since almost everyone today goes online to research products or services – to say nothing of making purchases – your website is more important than ever before. Investing your dollars to improve your website could be the key to taking your business to the next level.
But some entrepreneurs lose out because they treat the website like an online brochure or advertisement. That can be a big mistake – especially if your competitors offer a website with a more appealing design and functions for potential customers.
While website optimization is vital for small and mid-size businesses, even the biggest names in business can make costly mistakes. For instance, Yahoo Mail was once the world's third largest email service, until it was eclipsed by competitors offering more mobile-friendly service. Macy's website crashed on Black Friday 2016, making it impossible for customers to purchase its products, and the online rollout of the Pokemon Go game sputtered and failed due to an unanticipated spike in user demand.
So, take a deep breath and dive into the fascinating world of website optimization, where you can gain ideas, information and inspiration, in the words of Marcus Lemonis.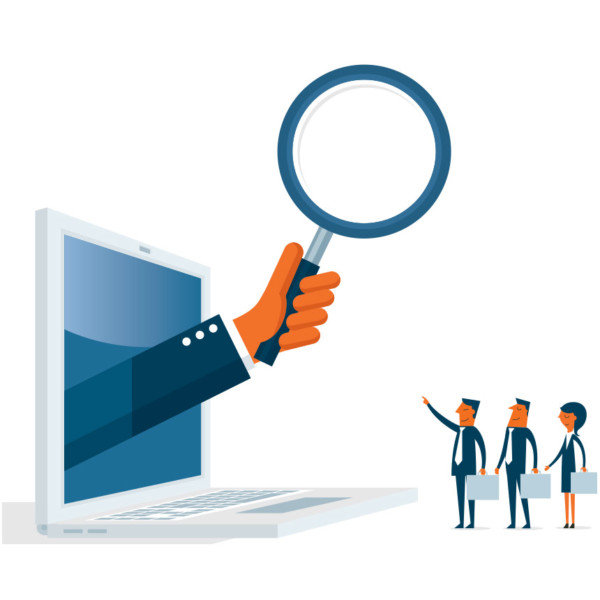 Why Website Optimization Is Important
If website optimization is not a priority for your business, it's time to adjust your thinking! After all, there's a long list of potential benefits, including the following:
Making it easier for prospects to find your business
Conveying your brand promise to the world
Generating new leads
Keeping customers on your website for longer periods, creating more purchasing opportunities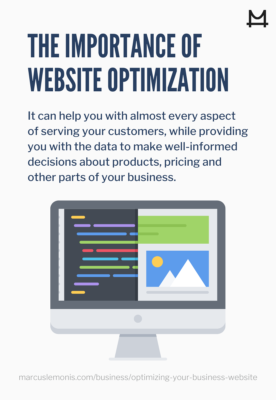 Leaving fewer abandoned shopping carts, and perhaps increasing average order size
Gaining information about customer preferences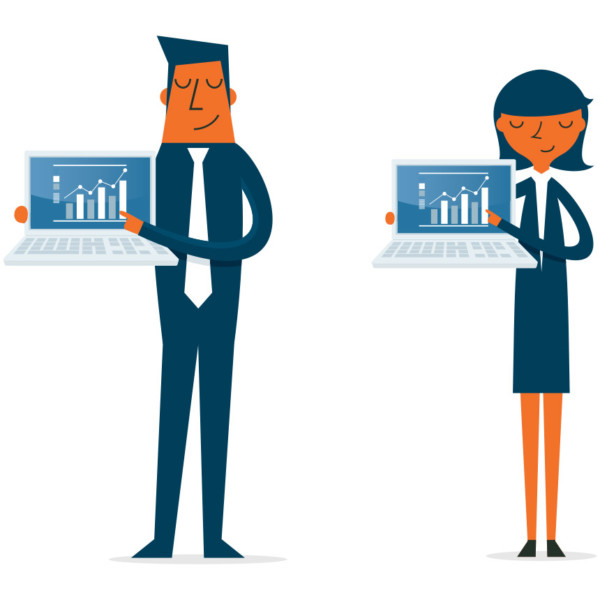 Identifying best-selling products and services – and those that are not performing as wellAnswering customers' basic questions – with the ability to connect to a live person when needed
Keeping customers informed of shipping status, including any delays
Tracking incoming traffic so you know which platforms are doing better
In other words, website optimization can help you with almost every aspect of serving your customers, while providing you with the data to make well-informed decisions about products, pricing and other parts of your business.
10 Tips For Website Optimization
If you are serious about website optimization, here are ten tips to consider implementing. Remember that you don't have to do everything all at once, unless you want to start fresh with a brand new site. Otherwise, you can make gradual improvements in order to enhance your site's overall performance.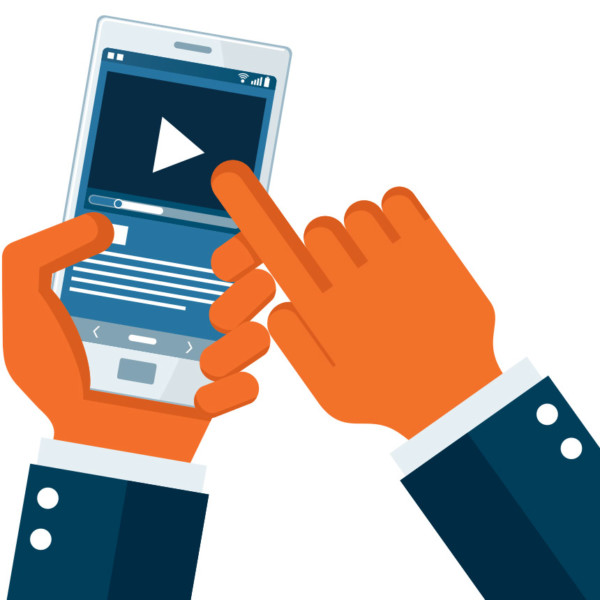 1. Ensure a fast load speed
Have you gone to a site that seems to take forever to load in your browser? How long did it take before your patience ran out? Some sites with large video and graphics files can take many seconds before you can see the images. Keep your file sizes low so you don't keep a visitor waiting. Patience may be a virtue, but it is in short supply these days.
2. Think mobile first
First-generation websites were designed for the large screens of desktop computers. Now, most visitors will use their smartphones, tablets or laptops to go to your site. That means optimizing your site for smaller mobile screens. You also need to be sure that all the functions of your site – from search to shopping cart to checkout – are done as easily on a mobile device as a desktop or laptop computer.
3. Add lead generation tools
An effective way to gain new business is to capture online leads on your website. That might include special offers to encourage visitors to opt-in to your marketing or promotional material. You could also make it easy for visitors to send questions or requests, thus capturing their email addresses.
4. Put your brand and messaging at the top of the home page
Don't make someone click through your site to find out what your business is all about. There is no more important real estate on your website than the top of your home or opening page. Be sure it is attractive and engaging with a design that invites visitors to go deeper into your site and learn about your products and services. You should also have links to the "About Us" tab, so visitors can learn more about your company.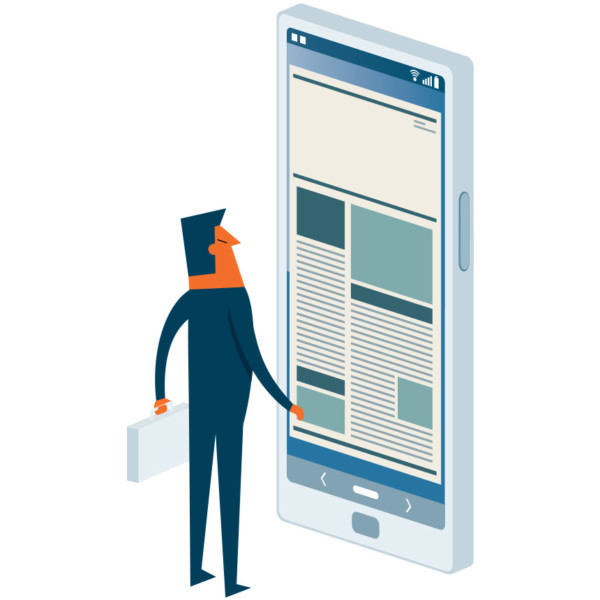 5. Write great sales copy
Why would someone buy your products or services? Are they looking for a fun experience, buying a necessity of life, trying to solve a problem or save money? The answers to these questions can help you shape your sales copy on the home page and the descriptions of products and services on your site. Remember the traditional rule of advertising and emphasize the benefits of your offerings as well as the features.
6. Maximize your SEO ranking
If you want prospects to find your site, you need an effective search engine optimization (SEO) strategy. An experienced digital marketing agency can incorporate SEO-friendly features and functions throughout your site that support the strong original sales-oriented copy on your site. This process typically includes identifying the most important keywords and using them on your site. Other steps include adding plenty of links to your internal pages as well as social media pages.
7. Implement a content management system
Whether you set up your site on your own or enlist a marketing agency, having a content management system can be a big plus. Once it's set up and your team is trained, you and your team members can use the system to create, update and add new digital content – such as adding listings to your events calendar or updating product information. Check out the features and pricing on popular systems like WordPress, Drupal and Squarespace to see what will work best for your business. Just be sure your content management system will be able to grow as your business expands.
8. Increase your content
A great way to encourage visitors to return to your site, while boosting your SEO performance is to add fresh content to your site on a regular basis. This might be a weekly blog, regular announcements or press releases, or fresh photos and videos. For instance, a real estate business might post a short market update every week or a community bank could highlight changes in interest rates. You could also solicit testimonials and reviews from satisfied customers. Other ways to increase your content include highlighting charitable causes, civic organizations or community leaders.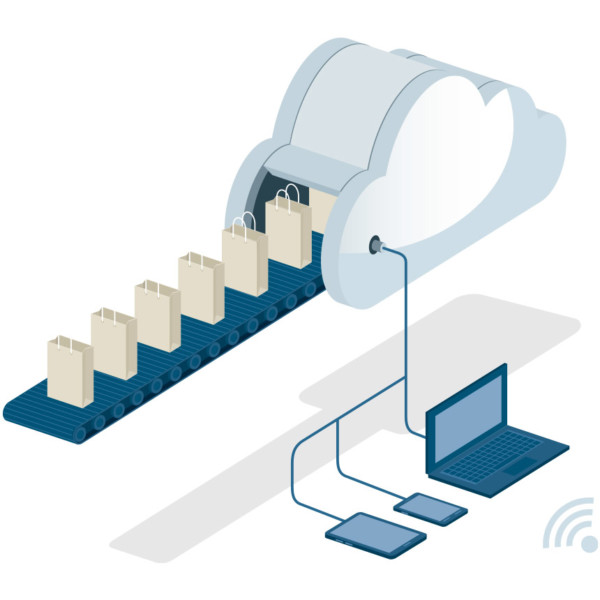 9. Choose a robust shopping platform
For most businesses, the goal of website optimization is to generate more first-time and repeat sales. That means having a secure, easy-to-use shopping platform like Shopify or WooCommerce for your customers. If you don't yet have a shopping function on your website, now is an excellent time to take that step to capture those additional sales dollars.
10. Use analytic tools
One of the biggest benefits of website optimization is data collection and analysis. You can add tools like Google Analytics to track the number of visitors to your site, which pages have the most views, the average time spent on your site, the keywords that attract your visitors and more. This is one of the best ways to make well-informed adjustments to your site. For example, you might see that a one product line is getting far more views than another. So, you could feature the most popular line on your homepage to give it even more visibility.
Keep Moving Forward
Website optimization is never a "one and done" process. Instead, it is a long-term strategy that requires you to keep up with the evolving changes in consumer behaviors, search engine algorithms and digital and mobile technology.
To take just one example, the arrival of high-speed 5G wireless networks will raise consumer expectations for "instant" website performance.
It's a good idea to review the design, content and functionality of your website on a regular basis. That includes looking at your competitors' sites, posting new content and using your website tools to understand trends in visitor traffic. You should also make sure to install the latest versions of all software applications and run security scans to deter cyber criminals and protect sensitive customer and business data.
Be sure to look at the performance metrics as well, to see how quickly your pages are loading and find any glitches to the checkout process to keep your customers happy. Finally, be sure your website is backed up at least once a day to ensure business continuity.
Website optimization can be, as Marcus says, a practical, purposeful and profitable strategy for your business.
MARCUS' CLOSING QUESTIONS
Is your website fully optimized?
What areas do you need help optimizing for your website?
Quilty, D. (2018, April 30). The 7 biggest website failures and how to avoid them.
Retrieved from https://kaleidico.com/biggest-website-failures-and-how-to-avoid-them/
Other Lessons In This Course
1
2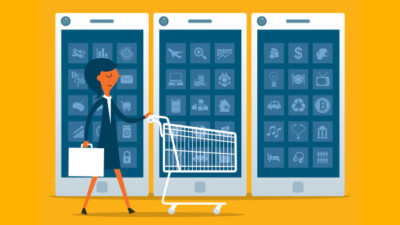 4
5