Have you walked into a store or attended a vendor meeting where you felt pressured to make a purchase right away? After a few pleasantries, the salesperson started throwing out numbers, suggesting add-on items, and pushing hard to get a signature on the purchase contract. Even if you were happy with your final purchase, this hard-sell process probably left a bad taste in your mouth.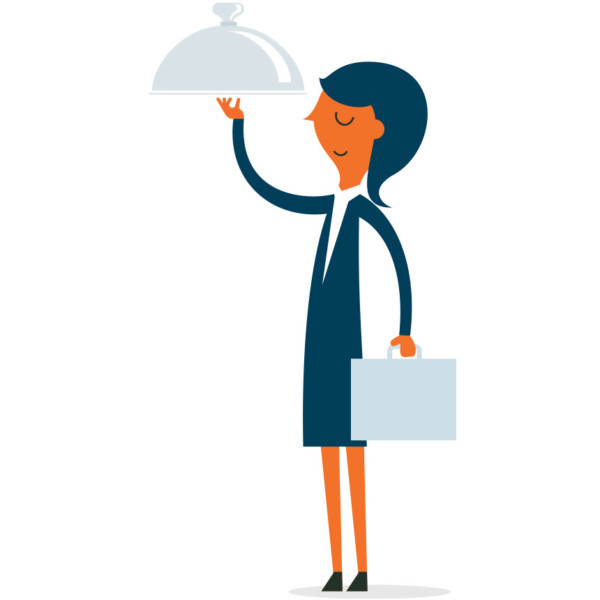 Today, most companies are learning to take a friendlier approach, showing genuine interest in the customer, providing more transparent pricing information and answering all the customer's questions. Businesses are learning that it's important for you to show your customers, clients and investors that you care about them. Rather than take a "me-first" approach to your sales and marketing conversations, you need to focus on their needs and wants in order to achieve your business and financial goals. This buyer-first approach to client relationship management is an excellent way to generate positive feelings toward the business, leading to potential referrals and future purchases.
Here's a tip for small businesses:
"As a business owner, you probably pitch your products and services to prospects and clients, and talk with investors and lenders from time to time. In those conversations, you should focus on their needs and desires, rather than your own. "
As a business owner, you probably pitch your products and services to prospects and clients, and talk with investors and lenders from time to time. In those conversations, you should focus on their needs and desires, rather than your own. So, rather than emphasizing all the features of your products or services, you should talk about the benefits to your customers. In other words, reverse the focus of your pitch and tailor it to meet their needs, rather than yours. Successful client relationship management or investor relations begins with showing that you care, right from the start.
To take one example, Marcus Lemonis met with the owner of a Southern California-based clothing business to see about expanding his customer base. After reviewing the women's product line and suggesting new offerings, Marcus went with the owner for an initial pitch to the sales team at a national department store. The business owner listened to the feedback and made changes to clothing designs, leading to a successful trunk show presentation.
Steps for Success
If you want to show others that you care, here are several steps to success in prospecting for new customers, client relationship management or investor relations.
1. Listen Carefully
Many owners spend more time talking about their business than listening to the other person. That can be a big mistake. Your prospect, client or investor is most interested in what your business can offer to them. How can you fulfill their goals, dreams, wants and needs?
So, take an active approach to listening. Don't multitask or become distracted during a conversation. Ask open-ended questions. Encourage your prospects to explain what they want. Ask your customers for feedback. Be sure you understand the financial and business goals of your investors or shareholders. Active listening is a skill that business owners should cultivate.
2. Use Their Names
One of the ways to make people feel special is to use their names. Now, that's not always as easy as it seems, as some people prefer to be called by a title and last name in a business relationship – at least until you get to know each other. So, if this is a first conversation with a prospect, you may want to be a bit more formal, saying "Hello, Ms. Smith" before introducing yourself. But if you are already on a first-name basis with your customer or client, just drop the name into their conversation from time to time.
3. Take a Collaborative Approach
Many business owners naturally think that a prospect or customer stands at the other side of a transaction. While that may be the case when negotiating the price or the details of an order, it shouldn't be how you approach the relationship. Collaboration is another effective strategy for customer relationship management. In other words, find out what you and the other person have in common and try to work together toward that goal. You may also want to bring in other members of your business team to enhance that spirit of collaboration.
4. Customize Your Pitch
Once you understand the goals of your prospects, clients or investors, you can prepare a presentation designed to meet those needs. It might be a quick follow-up phone call, text or email to a current client, a formal RFP to a potential business customer or a PowerPoint presentation to an investor group. In each case, the format is less important than the overall tone. Your pitch should show that you have listened carefully and are able to fulfill their requests.
5. Speak Directly to Their Needs
Your sales presentation should focus on solving your prospects' challenges or advancing their interests. By speaking directly to their needs, you show you understand the situation and care about the outcome. The same holds true in your investor relations presentations.
Several years ago, Marcus worked with two friends who had turned their all-natural cleaning company into a million-dollar business. After learning about their brand, he went with them to pitch a major hotel on their products. When Marcus noticed that their presentation wasn't connecting with the audience, he stepped in, offering to clean a bathroom with the company's products. In doing so, he demonstrated his enthusiasm about the business, as well as concern for the prospective customer.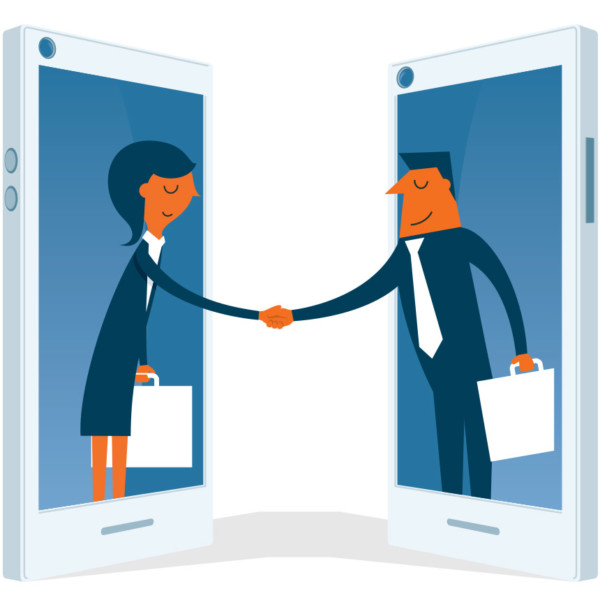 6. Follow up on Your Promises
In your voice, video or in-person conversations, take notes about any action items. Before ending the session, you could even summarize the next steps for you and the other party. Then, be sure to follow up on those items and fulfill your promises. That demonstrates that you care about the client's interest, while being ready, willing and able to fulfill a customer's order.
7. Say "Thank You"
Be sure to say "thank you" to your prospect, client or customer. You could do so before ending a phone call, send a nice email or text afterwards or send a hand-written note, depending on the nature of the relationship. It shows courtesy and appreciation to the other person.

Use Reports to Keep in Touch
Of course, effective customer relationship management and investor relations don't end with a single successful transaction. They continue indefinitely, provided you keep showing that you care. For instance, many clients, as well as investors, require periodic reports from your business. It might be a monthly billing statement or a quarterly financial report as part of your investor relations program. These reports provide another opportunity to show that you understand your clients and respect their concerns.
For instance, a monthly billing statement should be tailored to your clients' workflows. That might mean submitting your invoice several days before the end of the month, giving your client time to review before processing payment. The statement should also itemize purchases or services at a level of detail requested by the client. In other words, not too little or too much information – just what's right for each client. This is another aspect of effective customer relationship management.
If you are providing a long report, you should also prepare a brief executive summary at the start. After all, your clients and investors have limited time to review the detailed information. A department head might glance at the summary, for instance, before passing your statement on to accounting for payment. Incorporating graphs or charts can also help your clients or investors get a better understanding of the situation.
In some cases, your clients – and your investors – may also want to know the next steps you plan to take on their behalf. This could be included as an addition or a supplement to your reports.
For instance, an investor relations report might include an update on projected cash flow for the upcoming quarter, as well as your plans to increase sales or profitability. You should also include a "thank you" in these statements and reports as a courtesy.
Show Genuine Interest
From your initial conversation through your pitch and follow-up actions, you should express your genuine interest in your prospects, clients and investors. For instance, you could ask about family members or friends in common. You might talk about the challenges they might be facing in life as well as in the business world. These are just some of the ways you can build a personal as well as a professional relationship.
Remember that listening is often more effective than talking, and responding to the needs of your customers, clients and investors is better than trying to sell an unsuitable product or service. A caring approach is the best foundation for building a strong customer relationship management or investor relations program.
MARCUS'S CLOSING QUESTIONS FOR YOUR BUSINESS:
How do you show your investors and clients that you care?
What are some ways that you will show your investors and clients that you care in your next pitch?