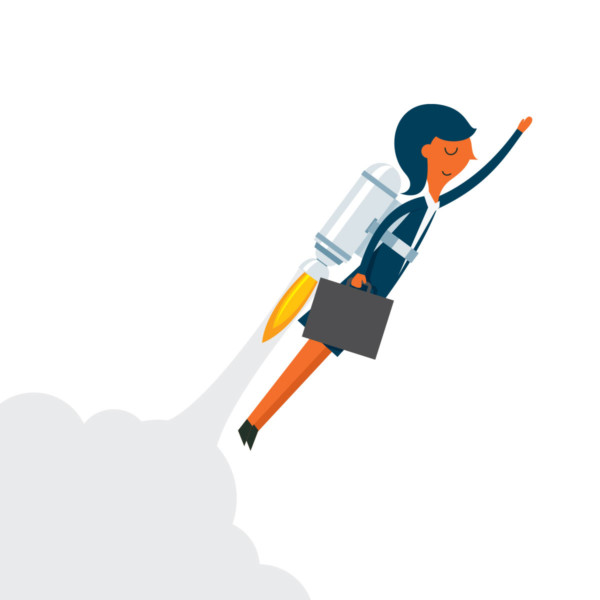 Some people treat their career trajectory as if it can only move forward, but that's not always the case. Marcus likes to put it this way. "In any business, you can't be complacent. If you do, you're going to go backwards." Moving forward requires moving up the corporate ladder, but that's easier said than done, especially in our modern age when there's competition for every position. There's an old joke that goes like this. "If you want a promotion at your job, walk into your boss's office and shout, 'Vodka, tequila, whiskey!' Now that shows that you can call the shots." If only it were that easy! Luckily, we have real tips to get promoted, including what signs to look for and how to know it's the right time to make your move.
Why a Promotion May Matter to You
Why is it so essential to get a job promotion? Your motivation shouldn't exclusively be a higher paycheck.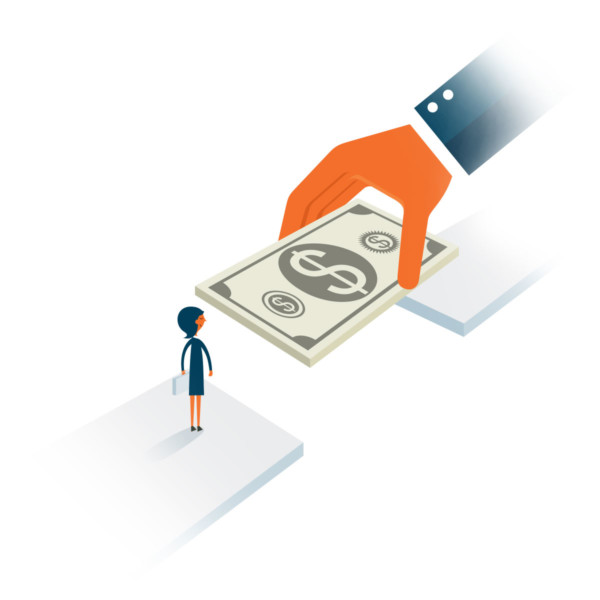 When you get a promotion, it shows that your managers trust you to keep improving yourself. It helps job security. A promotion allows you more decision-making responsibilities at work. Moving forward in your career trajectory also gives you a higher sense of self-worth.
Of course, it's okay to stay where you are at the moment. If you are new to a company or don't feel ready to take on more accountability, it would be irresponsible to accept or ask for a promotion. But if you're ready to take that next step now, or are looking towards the future, read our tips to get promoted so you'll be better prepared when the time comes.
5 Steps to Earn a Promotion
"You don't get anything. You have to earn it," says Marcus. Below are 5 steps to earn a promotion.
1. The first step toward earning a job promotion is knowing your role.
Telling people to stay in their lane is taken as a negative thing. But, in business, it's essential to play your part and play it well before taking on more responsibilities.
Here's a tip for small businesses
"You don't get anything. You have to earn it"
Founder, chairman, and CEO of Universal Health Services Alan B. Miller put it this way. "The advice I would give to anyone asking for a promotion is simple: Be honest with yourself first. Sadly, this is easier said than done. Before asking for a promotion, ask yourself if your past performance merits recognition. Ask yourself if you have the skills and drive to succeed and flourish in the job to which you want to be promoted." (Miller, 2016).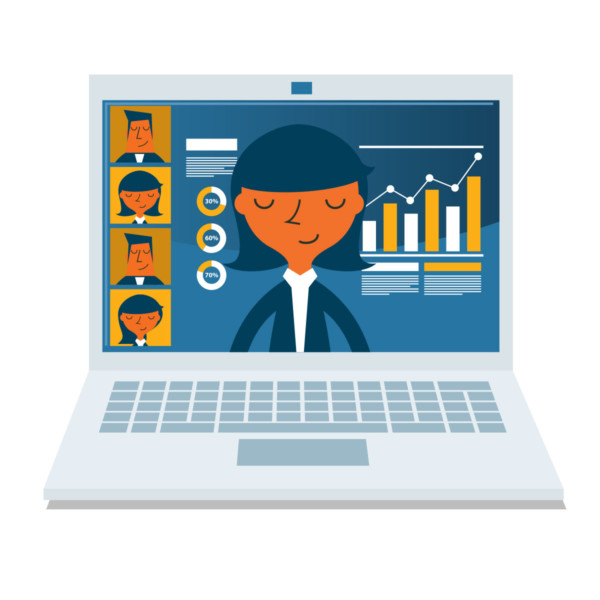 2. It's all about building relationships.
Out of all of our tips to get promoted, this one is key. You've probably heard Marcus say, "businesses are based on relationships and relationships are based on people," many times, but it bears repeating.
Getting along with your coworkers shows your boss that you have the personal skills to get ahead. Being friendly will also help if you eventually have to manage those people in the future. And, if they get a job promotion before you, you'll have an advocate in a position of power within your company or your industry.
3. You have to be your own best advocate.
If you follow our first tip, you should know what your role is in your company. Look for places of improvement and note where you excel. Then, tell your boss about your success. Former CEO of GoDaddy and current board member at Autodesk Blake Irving said, "While I believe executives (and in fact any employee) should focus on doing a great job at the role they're in, they also have to let leaders in the company know that they're hungry to take on more, and when deemed capable, willing to step up. I've never believed in blatant self-promotion, but I do believe that you have to let your boss know you're ready for something bigger." (Nawaz, 2017).
4. Be ready to move.
It's ultimately up to you if you get a promotion or not. Your company may not have room for you to move up the ladder, or maybe they have a different time scale for giving you a job promotion than what you're looking for. If you don't see it lining up when you want it to, prepare yourself to leave by stocking up on assets. We don't mean raiding the supply closet for staplers and print stock! Build a plan to get what you want from a different company, then stock up on the skills you'll need. Ask a coworker to teach you tasks you can add to your resume. Go to conferences in your field. Seek training or classes from online resources. Have an individual plan for earning a job promotion instead of relying on someone to give it to you. But even if you're ready to move on, it's imperative that you give your current employer proper notice and leave on the best terms possible.
5. Want to get a promotion? Say yes.
This is such a simple idea, but it's shocking how many people look past it when they are looking for tips to get promoted. You don't have to agree with everything your boss says. In fact, you shouldn't. Successful people in power respect constructive criticism.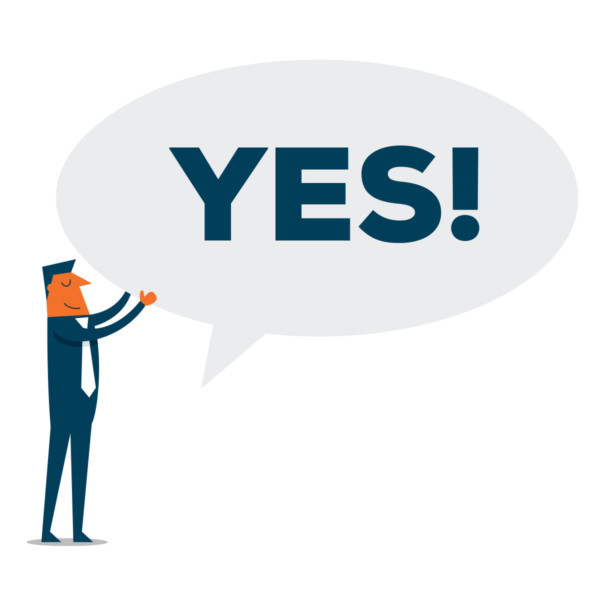 But, whenever possible, you should make it known that you are willing to help. A great example of this was the owner of a commercial furniture company in California that Marcus invested in. The owner, who also took on all of the interior design responsibilities for her company, jumped on an opportunity that Marcus presented to her, which was to pitch a new interior design for one of his restaurants. Marcus was so blown away by her sense of design, eagerness to dig into the project and presentation, that he promoted her to be his chief interior designer for all of his invested companies. This just goes to show that no job is too small (or too big) to pass on if it shows you're the right fit for responsibility.

How Do You Know It's Time?
There are only two times you'll get a promotion. The first is when you ask for one. The second is when it's offered to you, but that can be much rarer. If employees want something, they have to go out and get it for themselves. If you feel as if you've earned a new title, here are some signs that it's time for you to ask for a job promotion.
If you've noticed an uptick in the number of projects coming your way, then it may be time to ask for a job promotion. Don't rush out and ask for a higher salary and more responsibilities just because it was a busy week at work. However, when you have been tasked with more work than usual for some time, take it as a test that your boss is giving you to see if you're ready for a promotion.
It takes a lot of trust in an employee to let them handle big projects. If you've been asked to spearhead a big assignment, treat it as an opportunity to try on a new role before getting it. Put in your best efforts and knock the job out of the park. Act like you already have the job promotion you want, and cite that project when you ask for your new role.
When companies expand, opportunities for promotion grow, too. If a new task comes along and there's nobody there to do it, take it on and wow your boss with your initiative. After all, a growing company will need to hire new people, and you already have experience. Plus, you were one of the reasons for the business's growth in the first place, and you deserve to be recognized.
Not only is mentoring a great way to make a strong impression with new coworkers, it shows your managers that you understand your role well enough to explain it to someone with less experience. That's a critical role in many upper-management positions.
One of our most valuable tips to get promoted is to make yourself available for mentor-mentee relationships. Like Marcus always says, "surround yourself with good people." Keep in mind, this goes both ways for those who are above and below your pay grade.
How do I Start the Conversation?
Asking for a job promotion is awkward. Unless you're blessed with a supernatural amount of charisma (can you spare some this way?), you're going to stumble a bit. Everybody does. Now that you have some tips to get promoted and are armed with signs that it's time, here's how to ask for that advancement you deserve.
1. Ask your boss for a game plan.
You should already have a game plan for yourself, but one of the easiest ways to make sure you're on the right track is to ask your boss. They know what you need to do to move your career trajectory forward. Are there goals you need to accomplish? Tasks you need to take on board? Do you need to show more initiative or be friendlier to clients? You can receive the answers quickly if you ask. Your manager will have the specific tips to get promoted that you need to know.
2. There are good times and bad times to tell your boss you're ready to get a promotion.
Your best bet is to wait for your annual or biannual review. You still need to prove that you deserve to get a promotion, so if you aren't ready, don't ask for it just because it's June, and that's when you're being reviewed. Another good time to ask for advancement is during moments of change. When colleagues leave, vacancies need to be filled. Be the first one to throw your hat into the ring when you see an open spot.
3. Know your numbers.
You'll never go wrong knowing exactly how you have helped your company grow and bringing the data to back up your point when it's time to get a promotion. Of all of our tips to get promoted, bringing everything back to cold, hard data is our most important. When you decide that it's time for you to take on a more significant role in your business, keep Marcus' saying in mind. "Stay focused, work hard, know your numbers, and be disciplined."
"Performance is the Best Way to Shut People Up"-Marcus
Ultimately, the best way to get a promotion is to be the best person for the job. Good managers know what Marcus preaches. "People will work for recognition and opportunity more than they'll work for anything else." Good employees aren't just seeking out a paycheck when they're looking for a promotion. They're looking to expand their skills, create better bonds with people, and have a lasting impact on their company. The money will always come as long as the hard work gets done.
MARCUS' CLOSING QUESTIONS
Is it time for a promotion?
What tips from above can help you earn a promotion?
Do you have any tips, in addition to the ones above, to help someone looking for a promotion?
Miller, A.B. (2016, March 17). Here's what you need to do before asking for a promotion.
Retrieved from https://fortune.com/2016/03/17/fortune-500-how-to-ask-for-promotion/

Nawaz, S. (2017, January 5). If you want to get promoted, say so.
Retrieved from https://hbr.org/2017/01/if-you-want-to-get-promoted-say-so
Other Lessons In This Course
1
2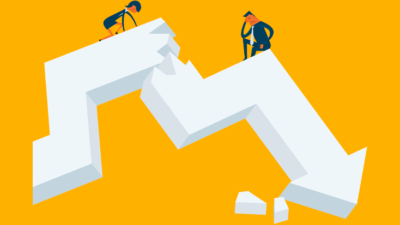 3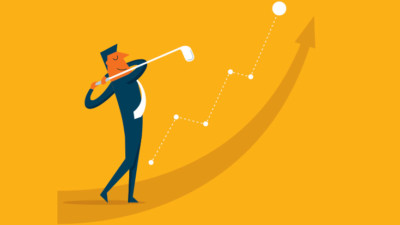 4
5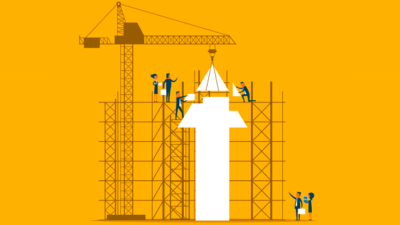 6