Here's a tip for small businesses
One of the best ways to give your business a jolt of adrenaline is to enter a new market.
Would you like to double or triple your sales? Then you should consider creating a new product line, extending your brand to new regions or even acquiring a pesky competitor. One of the best ways to give your business a jolt of adrenaline is to enter a new market. As Marcus Lemonis says, "You gotta pick a path. And you gotta GO!"
Through the decades, many Fortune 500 companies have found global success when they took a risk to enter a new market. For instance, Avon, the international cosmetics company, began their business selling books from door to door, and Amazon was initially an online bookseller, before expanding into dozens of new markets from electronics to web services. More recently, Tesla has parlayed its expertise with electric motor vehicles to launch a home battery product.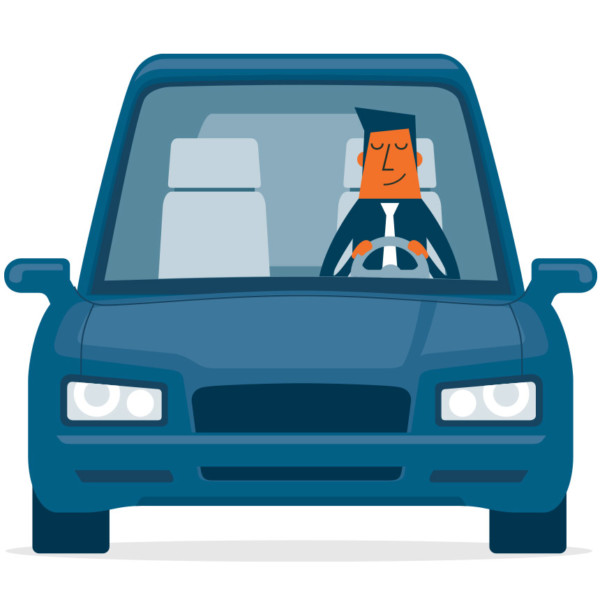 Smaller businesses can also boost sales and profitability by making a decision to enter a new market. One example is a suburban auto dealership specializing in rare, classic cars. The owner loved specialty automobiles, but wasn't making money in his local market. He turned to Marcus who suggested rebranding the company and offering a broader product line with a wider appeal. That step allowed the company to open stores in new markets across the country, increasing the value of the business.
Develop a Strategy
If you want to enter a new market, the first step is to develop a strategy. That might be based on your people, process or products – Marcus' three P's for business success. For instance, you might consider acquiring a business offering similar products or services in a different geographic market. However, this would probably involve a large financial investment, and require a careful analysis of the numbers. You might need to find new equity partners or be able to support a new loan.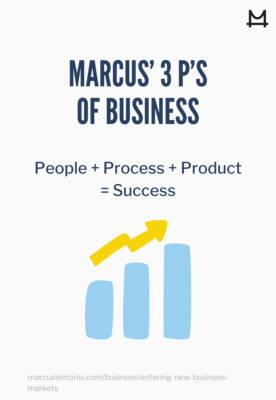 Another approach would be opening a new office or facility outside your current territory. While less expensive than an acquisition, you would need to be able to hire more people at the new location or transfer some of your current workforce. Again, you should review the financial side to see whether the expected new revenue will justify the increases in overhead expenses.
A third strategy to enter a new market is to offer a product or service that expands your current offerings. If your business sells T-shirts, for instance, you could add a line of hats. If you have a dessert store known for home-baked delicacies, you might add wedding cakes to your product line-up. Or if your business is cleaning carpets, you could begin cleaning tile, linoleum or wooden floors.
For small businesses, this strategy is often most appealing because it can enhance what you already do well, without usually requiring a major financial commitment.
One great success story comes from a Pennsylvania-based sporting goods business that obtained licenses from Major League Baseball teams to make mini-bats with authorized logos and sold them to sports fans at stadiums around the country. When the owner asked Marcus for advice to grow the company's sales, he suggested entering a new market by adding a new product: wood stools made from baseball bats. The owner and his family liked the idea and decided to add children's wooden bedroom sets, baseball bat toothbrushes and tailgate party accessories, as well as the wooden stools. The company also obtained licenses from NASCAR, the National Football League (NFL), and other sports organizations – another example of a successful strategy to enter a new market.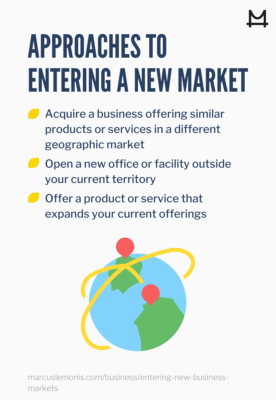 Expand Your Current Line
For most small businesses, the most cost-effective strategy to enter a new market is to expand your current line of products or services. But as a business owner, you want to think through the process in order to minimize the risks and maximize your potential returns. In other words, do your homework and don't rely on your gut feelings! Here is a step-by-step approach that can help you achieve your goals.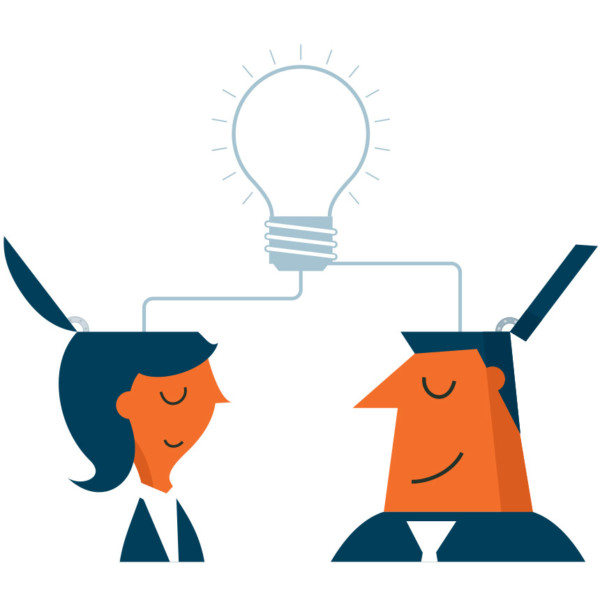 1. Brainstorm
Here's why your creativity can come into play. Look at your people, processes and products to see where you have an edge on the competition. Think about ways you can use those strengths to enter a new market. You could also hold a brainstorming session with your managers or front-line employees. They might be able to contribute some great ideas. Even if they don't have any new insights, it's good to engage them in the process.
2. Test Your Ideas
Analyze the competitive landscape to see if there is an opening for your business. You could also survey existing customers to see if they would be interested in a new product or service. Another way to test your ideas is to organize a focus group. This can be an excellent way to gauge the interest of your target audience, and can be done in person or via a virtual session. That feedback can also help you in designing your offering, such as adding or subtracting features.
A good example is a successful diaper bag company founded by a father of three. He turned to Marcus for guidance when he faced a steep decline in revenue. One of the steps Marcus took was to arrange a focus group for feedback. That led to the creation of new products, such as a wet/dry pouch, insulated bottle pouches and organizational compartments for business and personal items. By testing their ideas and listening to feedback, the company was able to expand its product offerings to appeal to a broader market.
3. Prepare Your Processes
To enter a new market, you may have to expand your production capabilities, hire more people or reach out to new suppliers. Be sure you have this foundation in place before launching a marketing program. You need to be able to deliver your product or service as soon as you announce its availability. Otherwise, you risk making the classic mistake of over promising and under delivering.
4. Run a Pilot Program
Whenever possible, try to run a pilot program to identify any problems in your new line. Perhaps family members or friends could place an online order to see how quickly it could be fulfilled. If you are a B2B supplier, you might offer a free sample to one of your customers to test the reaction. As an owner, you know that surprises always happen in business. Piloting your new offering can uncover those unexpected bumps in the road as you enter a new market.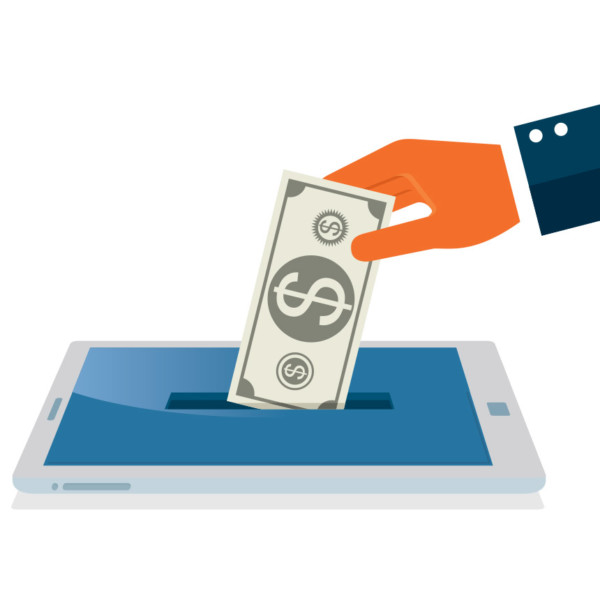 5. Launch Your Campaign
With all the preliminaries signaling "go," you can launch your marketing campaign. If you are reaching out to consumers, you should give social media a prominent place in your communications mix. You could include demonstrations, testimonials or highlight features that send a clear message and create an emotional tie to your offering. In many cases, you can include advertising, public relations, direct mail or special events in your campaign.
In the B2B marketplace, you should be more targeted in your approach, perhaps with personalized emails with links to the new offerings on your website.  Another strategy to enter a new market is to become a sponsor or exhibitor at a virtual or face-to-face trade show.  This can put you front and center with prospects interested in your new line.
This was the case when Marcus worked with the owner of a central Florida-based company that manufactures acoustic paneling designed to eliminate overtones and other intrusive sounds in recording studios and home theaters. Marcus liked the brand promise and worked to set up a series of trade show appearances that helped generate brand awareness and boosted the company's sales.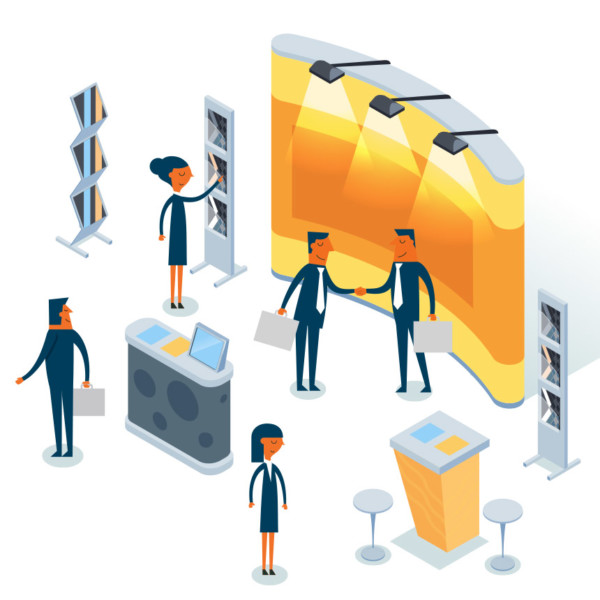 6. Keep Communicating
Don't stop your marketing once the excitement of a new product or service launch is over. Let your current customer base know about your expanded line of offerings. Gather testimonials from new customers about the benefits they gain, and encourage them to post their positive online ratings and reviews. Keep the momentum going in all your markets.
Reap the Benefits
Along with boosting sales, revenue and profitability, you can enjoy other benefits when you enter a new market. For instance, you might gain valuable cross-selling opportunities or see an increase in the size of your online shopping carts. Although it may not be immediately evident, you can also spread your risk exposure over several markets. It's like managing your investment portfolio. Operating in several markets allows you to hedge your bets, so you can keep going if economic conditions or customer behaviors change. So, whether you want to play defense or take the offense, your business can certainly benefit if you do your homework and enter a new market. As Marcus says, "Stay focused, work hard, know your numbers, and be disciplined."
MARCUS' CLOSING QUESTIONS FOR YOUR BUSINESS:
Do you have plans to enter a new market?
How are you going to enter a new market?
Techportfolio.net. (n.d.) Startups never rest: 5 companies that expanded into new markets. Retrieved from http://techportfolio.net/2017/02/startups-never-rest-5-companies-that-expanded-into-new-markets/