Now more than ever, small businesses need a strong e-commerce presence. If the idea of managing your inventory in both a retail environment and an online store starts to give you a migraine (we've felt that pain before,) then this is the article for you. By updating your POS systems, you can fully integrate your two business channels and save yourself the headache of managing everything on your own. A new system not only helps you track inventory at the point of sale, it also makes sure that your customer data, transaction data, employee performance, and all other key metrics are organized and in one place for you, helping to better know your numbers, as Marcus likes to say. In this article, we'll explain what a POS system is, the importance of combining your online and offline sales, and provide you with some hot tips on how to do it efficiently.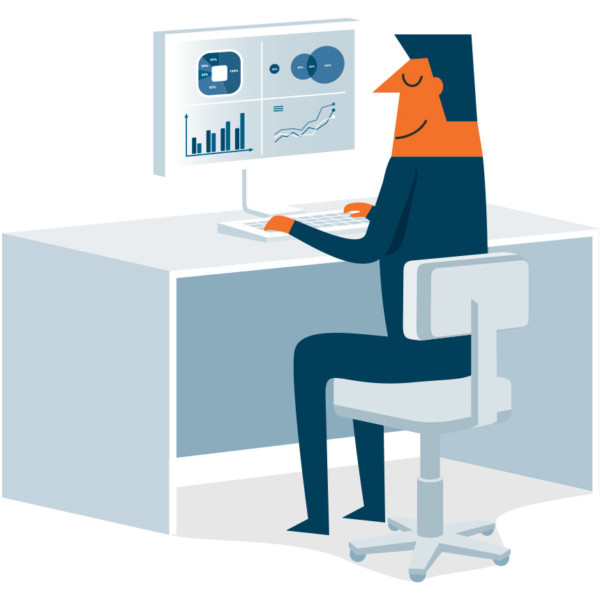 POS Systems Sound Complicated, But They'll Make Your Life Easier
POS stands for point of sale. To put it simply, POS systems are a complete network of computers, linked together and all reporting back to one location. That could mean the checkout lanes in grocery stores connect to inventory-checking stations in the produce department and the computers in the accountant's office. All businesses have different needs, and POS systems can vary by industry and by accessories.
For example, your company may not need a program to handle cash drawers because your business only accepts credit cards. Instead, your point of sale system could focus on barcode scanners, tablets with credit card swiping capabilities, and receipt printers. It's up to you how to design your POS system; however, there are countless options and templates for you to follow.
When it comes time to expand your business's e-commerce presence, one of the most important decisions you can make is figuring out which of the many available POS systems is right for you. Marcus says, "We have to know how much money we have, what we're spending it on, and keep track of our expenses at all times." Your point of sale system tracks everything for you so that you don't get lost in the endless cascade of numbers and data. Suppose you already have programs to manage sales data in your brick-and-mortar store. In that case, it will be easier to upgrade to one that can help you online. A new system can register your customers for promotional materials in-store and online, handle online transactions securely and quickly, and have more precise inventory management.
Here's How To Integrate Your Offline And Online Sales
1) Find out what you're trying to achieve
To compete in your market, you need to know your weaknesses and where you can improve. POS systems can help you so long as you know the areas where you want to get better. Take Walmart, for example. It has been the number two online retailer behind Amazon for some time. To catch up to that business behemoth, they recently announced a partnership with Shopify, a tech company that offers a point of sale system as well as an online marketplace.
Walmart loses money on e-commerce every year; but the hope is that this merger will boost profits by charging sellers commissions to list their items on Walmart's website. In turn, sellers will use Shopify's POS systems to keep their inventory and manage orders while listing on both their Walmart and Shopify accounts (Wahba, 2020.) It's a win-win for both companies and their customers. And Walmart hopes the harmonization for sellers will help them level out Amazon's competitive edge. Walmart knows its in-store model works, but they needed to figure out how to move forward in e-commerce, so they utilized a new POS system. Luckily, you don't have to buy a whole tech company to do that for your business!
A point of sale system can be expensive. Before you drop a pretty penny on a fancy new network, make sure your new system does what you need it to do, and that you only order tools that you need to help your business grow. Look at where your sales are strong and where they need help. That's where you should focus your energy online. As Marcus says, "If you don't know your numbers, you don't know your business."
2) Which tools do you need?
Your online store needs tools to succeed, but some POS systems are so involved and complicated, you practically need a Ph.D. to understand all of the ins-and-outs of their offerings. Don't fret. Marcus tells us, "You don't have to be a genius to run a successful small business, but you better be smart enough to be willing to learn." The good news is that point of sale companies can walk you through the process of tailoring your system. You just need to ask questions like, "What will my customers' shopping carts look like?" and, "What are the popular services for companies like mine?"
Take a look at a competitor's website and jot down what works on their e-commerce site and what doesn't. Do they offer a customer loyalty program or an automated customer support option? Do they have options for curbside pickups (important during times like the Covid-19 pandemic)? Does the new system track refunds and arrange for returns? These are all things that the right POS systems can do for your company, and those benefits can stretch into in-store sales too.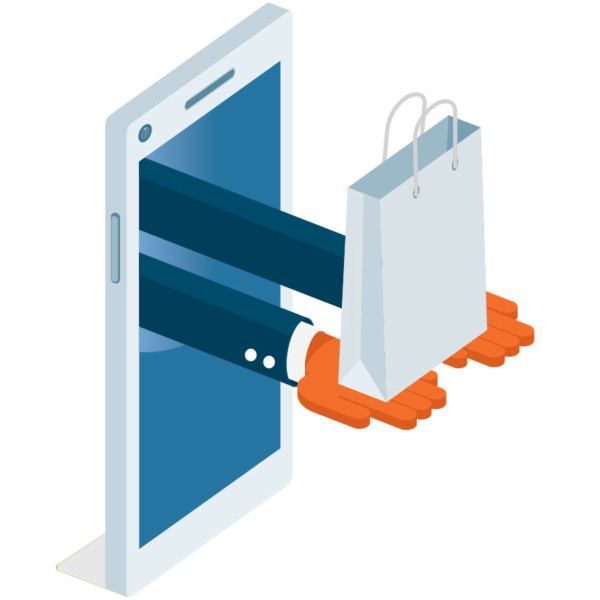 New tools in-store and online will help build brand loyalty. Focus on new ways to bring technology onto your sales floor. Gap Inc., the apparel giant that owns Gap, Banana Republic, Old Navy, Athleta, and several other clothing brands, builds its customer loyalty through mobile POS systems. Its retail employees carry devices that can help place online orders for in-store shoppers. They can also check stock in other locations, share product details, and sign up for coupons or loyalty programs from anywhere within their stores. As a bonus, employees can also check out guests with contactless payments and without having them stand in a cashier line.
Because of this in-store/online capability, Gap Inc. gets to pool their customer information and sales reports from all of their lines to get a picture of which brands can improve and increase overall company health. (MYNTS, 2018.)
3) Practice makes perfect
It doesn't matter how many bells and whistles your point of sale system has; if your employees don't know how to use it, then you may as well stick to using an old-fashioned cash register and paper bookkeeping. Because your new system will be tailor-made for your company, you should understand how the whole thing works. Then, it's your responsibility to teach it to your staff. Your POS provider will set up your system and give you instructions if you ask (if they don't, don't buy from them.) Make training mandatory for everyone in your company, even people who may not need to use the system in their day-to-day responsibilities. You never know when you're going to need a helping hand on the sales floor or in doing inventory.
4) Review your website
Marcus' design mantra is Practical. Purposeful. Profitable. Are your product descriptions practical in nature? Don't try to oversell your products, but try to capture its essence in an honest, engaging way. You can hire a writer to make sure everything is perfect and that the copy (the text of the description) is similar in style and length to other products. This shows purpose and professionalism, and it's something that is sometimes overlooked by many small-business owners.
Another thing to review on your site is how your POS manages product descriptions. Almost all POS systems use shorthand descriptions of products for sales staff and inventory managers. For example, it could record an extra-large white cotton blouse as "Wh. Ctn. Bl. XL." Understanding how many descriptions you can include, how your system organizes terms, and how much you can change your POS to suit your needs. This process will simplify its use. You may also want to include SKU information in your product descriptions because they will become searchable. That can help when other businesses are looking to purchase from your site.
5) Set a review schedule
With a fancy new POS system in place, offline and online sales integration may seem like a well-oiled machine that works without maintenance. But every machine breaks down once in a while. Make sure to set an auditing schedule to ensure everything lines up. Sales prices, advertising strategy dates, inventory numbers, and product descriptions can malfunction from time to time. It's better to catch issues on your end before a customer reports it to you.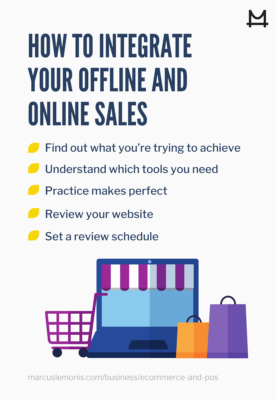 Here's Why Bridging Your Offline And Online Sales Is So Important
1. Reporting
You know the busiest hours in your brick-and-mortar location, but online sales can be less predictable. When your two systems update in real time and they connect directly to your accounting software and email marketing system, you can manage your customer demands and inventory issues a lot faster and with more accuracy. Plus, your customers will appreciate knowing about up-to-date sales promotions and inventory counts.
2. It's easier
Although it takes a little while to get the hang of a new point of sale system, overall, it's more convenient and takes less training than old-school sales systems. It also cuts down on inventory checks, customer service, and compiling tax information. Additionally, POS systems are usually designed so that there's only one way to do a task, online or offline, so they eliminate employee confusion after they're fully trained.
3. It's more accurate
Don't you wish your fridge could text you when you only have four more ounces of milk remaining? Or that your kids could text you ahead of time the exact second when they'll be standing outside of their school for you to pick them up? With an online/offline POS system, your low-stock notifications, ordering information, customer trends, and inventory levels are always staring you in the face, and they're based on hard data. You can set your system to keep real-time reporting on what is essential for you, and you'll know you can trust the intel.
Top Tips For Setting Up A Great POS System
Shop around to find the right system for you.
Consider on-site installation from your POS vendor.
Train your employees thoroughly and let them have hands-on experience with your system before using it in the real world.
Add and customize your product descriptions – that includes SKU, prices, ad copy, quantities, etc.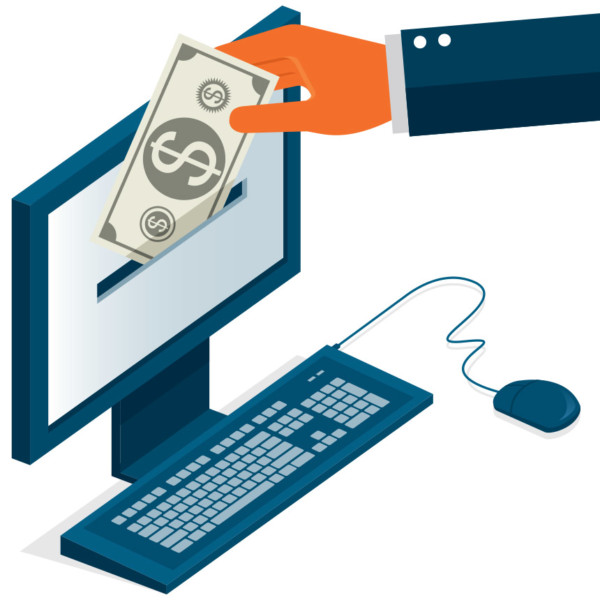 Add as many payment options as possible. Contactless payment and debit card swiping are great for in-store purchases, but online customers may use PayPal, Google Pay, Apple Pay, or other options.
Link your e-commerce store to your existing processing company if you feel as though your fees are adequate. Otherwise, look into a new processing company to handle online purchases.
Ask your employees and customers for feedback to learn where you need to tweak or add new features.
Integrating Your Online And Offline Sales Is Easier Than Ever
In 2021, customers' ability to log onto a website, make a fast, secure purchase, and have their order waiting for them at a store or shipped to their doorstep is the new norm. As a business owner, it's easy to stick with what has worked in the past, but as Marcus says, "In any business, you can't be complacent. If you do, you're going to go backwards." Expanding your brick-and-mortar store online will allow you to reach new customers, build loyalty with your existing ones, and raise diverse revenue. E-commerce POS incorporation is the easiest, fastest, and the most data-driven option for entrepreneurs just like you.
MARCUS' CLOSING QUESTIONS
Is your online and office POS system well integrated?
How are you going to use what you learned to improve your business process?
Wahba, P. (2020, June 15). Amazon foes Walmart and Shopify team up to take on common rival. Retrieved from https://fortune.com/2020/06/15/walmart-shopify-partnership-amazon-competitors-ecommerce-online-shopping/

Pymnts.com. (2018, November 5). How Gap Inc. builds relationships with its 'Swiss Army' mPOS. Retrieved from https://www.pymnts.com/mpos-tracker/2018/gap-holiday-shopping-technology-brand-loyalty/