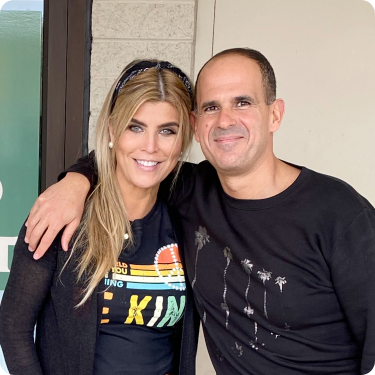 Growing up in a Latin household, food was always at the center of every family gathering. Driven to create a solution that could showcase the bold flavors of her youth, she began experimenting until she discovered her delectable marinade.
Using her friends and family as taste testers, Ana quickly realized she was onto something when they all kept coming back for more. Energized by the positive praise of her marinade, she went back into the kitchen and created two savory BBQ sauces plus a tropical hot sauce. And thus, Ana Q's Skinny Latina was born!
Ana Quincoces met Marcus Lemonis when she appeared on his hit CNBC show, The Profit. After successfully re-branding her delicious Skinny Latina sauces and marinades, Marcus became an investor and more importantly, a life-long friend.