As an impressionable youth, Marcus Lemonis read the description of Entrepreneur to his mother from the dictionary while working on a school project. Even then, he knew that would be his future. His humble beginnings and journey represent the heart and soul of true entrepreneurism. Although he was not born in America, he is proud to be living the American Dream through hard work, determination, and believing. Those who have had the chance to hear his story would say that he is unpretentious, down to earth, and 100 percent brutally honest.
He is best known for his work on CNBC's The Profit, which was nominated for the 2018 Critic's Choice Award for Best Structured Reality Series. On the show, Marcus lends his business expertise to struggling businesses in various industries across the country while using his famous People-Process-Product principle. Through his 3P mantra, he analyzes every business by the quality of the people, whether they have an excellent and relevant product, and helps them find the best possible process for creating, delivering, and selling that product. While many people frequently call him the "business turnaround king," he will be the first to say that what he really provides is the tough love and real talk many entrepreneurs need to get out of their own way and succeed.

Marcus was born in war-torn Beirut, Lebanon in 1973; and, at nine months old, was adopted by a Lebanese and Greek couple living in Miami, FL. As a young child, he was exposed to positive and prosperous business values at his family-owned business, Anthony Abraham Chevrolet. His entrepreneurial spirit bloomed at age 12 while attending Epiphany Catholic School when he started a lawn mowing service in order to generate money to open a candy business. He then graduated from Christopher Columbus High School in Miami and moved to Milwaukee, WI to attend Marquette University and study Political Science, Criminology, and Economics.

It was a conversation with family friend and former Chrysler CEO, Lee Iacocca, that got Marcus interested in the camping and RV business. He was now on the path to his eventual chairmanship at America's #1 source for RVs, camping accessories, RV maintenance and repair, Camping World. Lemonis was recognized for having "more impact on the industry than any single individual or company in recent memory as an agent of change and retail consolidation," when RV Business Magazine named him their 2007 Newsmaker of the Year. In addition, Crain's Chicago Business featured him in their 2005 edition of "40 under 40," and in 2008, Ernst & Young named him Entrepreneur of the Year.

Prior to The Profit, he appeared on NBC's Celebrity Apprentice in 2011 and 2012, and was also featured on ABC's television show, Secret Millionaire in 2012.
With multiple ventures on his resume, Marcus can be seen sharing his knowledge through numerous business and entertainment television programs, and is also regarded as one of the most sought-after industry experts and keynote speakers in the small business sector today.

His philanthropy started in college, where he served as the president of Marquette's Student Athletic Committee and planned a citywide clothing drive to help the homeless of Milwaukee. Over the years, he has also contributed time and money to various organizations including: St. Jude Children's Research Hospital, Esperanza Community Services and the Lollipop Theater Network.
In 2017, Marcus launched a spinoff of his popular CNBC show called The Partner, and brought the first winner, Juli Reed, on as his VP of Business Development. Keep watching as he continues to grow his team and portfolio of unique small businesses.
Marcus married his lovely wife Bobbi in early 2018, who is a light in both his personal and professional lives, taking over buying for his ML Fashion Group.
Marcus drives results through collaborations, partnerships and relationships. His advice for aspiring entrepreneurs is simple: know your numbers, trust the process, and be 100 percent IN CHARGE!
ABOUT OUR FAMILY
From tasty treats to serious fashion and everything in between, the ML Family of businesses is a diverse and boisterous group of entrepreneurial heavy hitters, creative professionals, and friendly folks. We call ourselves a family because we show up for each other, support each other, and we're never afraid to tell it like it is. The big guy may be 100% in charge - but these movers and shakers dig in and do the hard work every day to keep moving forward and upwards!
"I am pinching myself since 2012. Working with Marcus Lemonis and all of our businesses in the Marcus Lemonis Fashion Group has been the most rewarding experience of my life. Being able to handpick which companies we can grow and mold together has been the focus and has proven to be successful. Always exciting and ever-growing, the ML Fashion Group announces new projects and launches nearly every month." - Stephanie Menkin, President of ML Fashion Group
"When we were selected to be featured on The Profit, we didn't know what to expect and had some major apprehension. As it turned out, we found Marcus to be an incredibly great businessman, smart, savvy and friendly. Tough, at times, too. Most of all, we were warmed by his appreciation of our close family business and our hard work. We wanted to grow our business and he has helped us do exactly that. We now have a successful partnership with Marcus and look forward to our future, working together."
- Zoe Tsoukatos, CEO of Zoe's Chocolate Co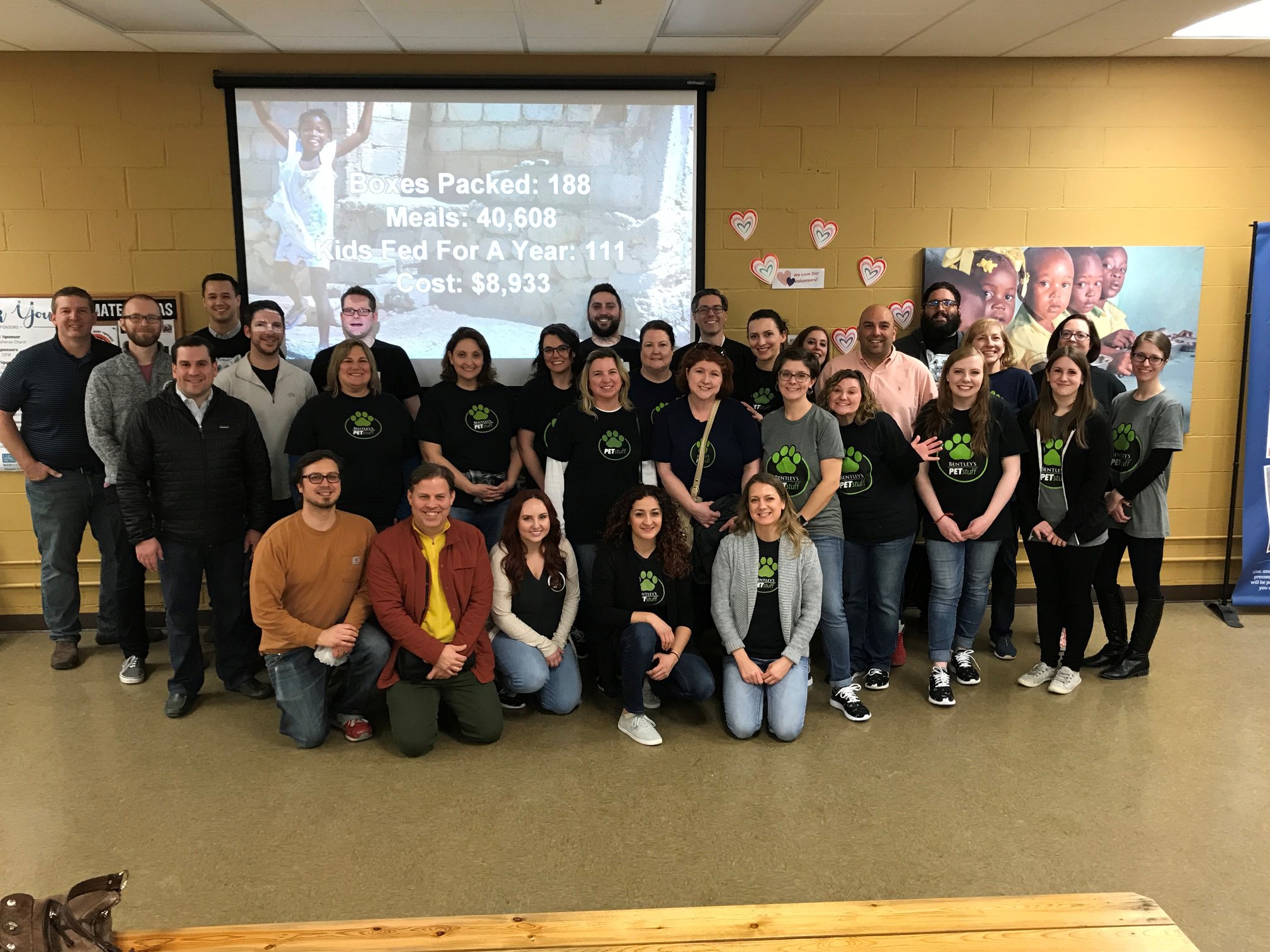 "Put in the work, do the right thing and take advantage of the opportunity given. That simple. The best part is doing the right thing is always the right thing." - Giovanni Senafe, VP Development for ML, LLC (Co-founder of Bentley's Pet Stuff)
"Working with Marcus has changed my life. He has given me the opportunity to be part of something much bigger than myself, and provided me with the resources I need to succeed. Going on The Profit was a tipping point in my career." - Travis Lubinsky, President of ML Creative
"The opportunities I have had since working with Marcus have changed my life for the better in so many ways, and my family and I are forever grateful. I think about the man I was when we first met, compared to the man I am today, and it makes me proud. Something I couldn't say before I went on The Profit." Brad Lubinksy, COO of ML Creative
"I wake up every morning with gratitude for the opportunity that Marcus has given me to be part of his team with the ML Food Group. Each new partner and brand collaboration brings both challenges and opportunities; no two days are alike and I find myself continually learning and growing as a professional. I am fortunate to be surrounded by amazing colleagues, many of whom I have come to consider family. Our culture is one of delicious food, collaboration, hard work, and laughter. Our team is living testament that People really are the most important part of the 3 P's!
Working for Marcus has been one of the highlights of my career. I am humbled by his unrivaled generosity, his intelligence, and his unwavering trust in me. I am proud to name him both boss and friend."
- Jen Byrd, Director of Brand Development for ML Food Group
"We are so grateful that we had the opportunity to work with Marcus Lemonis. More than anything, he forces you to make changes your organization needs to make and gives you the resources to get it done. There is no micromanaging, but he's a reliable source to discuss ideas and a partner to make the tough decisions." - Ramona, Michael and Taylore Woods, Ashtae
"Marcus reignited my entrepreneurial flame and reminded me if your too scared to take on any risk you have already failed before giving yourself a chance to succeed. Precise is a completely different company. We have purchased and moved into a new facility and upgraded several key equipment. We have also doubled our staff and expanded our skill sets and capabilities to offer more products and services to our clients. The entire company is still and always will be evolving and learning to provide better customer service to our clients and every day becomes more stable with new customers and industries we service. We will continue to develop our strategic plan along with a true succession plan as no-one's name is above the logo, including my own." - Keith Lyden, Owner Precise Graphix
"I decided in my late 20's that I wanted to live a life where I gave back more than I consumed, and use my talents or knowledge to give back to others. The opportunity to work with Marcus and our businesses gives me the ability to do just that! It is a dream job where I get to work alongside hardworking, good people. I am grateful every single day that Marcus chose me to be his partner. And grateful every single day for the man that he is and the work he continues to do!" - Juli Reed, VP Development for ML Creative
MarcusLemonis.com
@marcuslemonis
facebook.com/marcuslemon